TO THE MARKET is excited to announce the launch of our ethical living series, "Everyday Ethical Living" led and written by Rachel Spera. TTM is expanding our reach and influence by not only sharing stories of the incredible individuals behind our ethical producer network, but also the like-minded leaders, producers, and businesses in ethical and environmentally sustainable production and retail industries. Rachel is a young professional pursuing her MBA who is passionate about making the world a better, more sustainable and ethically-friendly place! "Everyday Ethical Living" will be her outlet to share her favorite practices and companies that contribute to that ideal! Her hope is to recruit some of you to participate in this mission as she shares some tips and guides to living your best (sustainable and ethically-friendly) lives!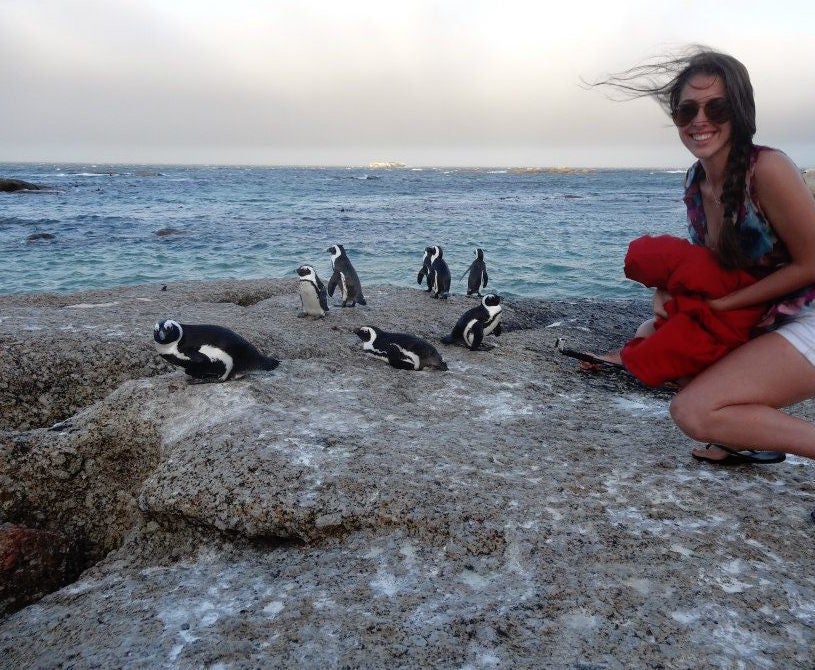 1. TO THE MARKET: Please tell us a little about yourself.
RACHEL: I am a Los Angeles native, currently living in Washington, DC. My family is a walking Los Angeles stereotype, two parents in entertainment and two younger brothers destined to take the industry by storm. The Spera household is guaranteed to have a stocked fridge with kombucha and green juice, and perhaps on a Sunday morning you might find one of the Spera clan at a yoga class or two. The vegetable garden has six ripe sugar baby watermelons waiting for me when I return for Thanksgiving this week. While my career pursuits differ from my family's, the healthy living environment guided me in my life ultimately taking me to Washington, DC where I live and work. In my day to day I manage leadership development programs, all the while pursuing my MBA. Ultimately I plan to leverage my degree to make a lasting impact on the world. When I somehow find some spare time to myself, you will find me exploring a new restaurant or seeking comfort in a few of my local DC favorites.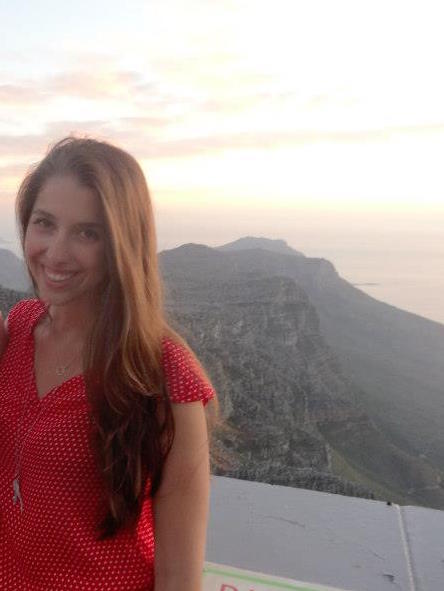 2. TO THE MARKET: What drew you to pursue a more sustainable and ethical lifestyle? Has it been an easy or difficult transition?
RACHEL: My parents often remind me that when growing up, if I perceived the slightest injustice, I fought. The injustices at the time were limited to my childhood view, like unfair early curfew or doing extra chores around the house. I was not the easiest one of the bunch to raise, but that sense of purpose and justice has served me well in my life and my career. The way we are living is not sustainable. That seems wrong to me. We need to protect the environment for all the generations to come. Each act starts with an individual making a conscious decision to living a more sustainable and ethical life, that includes supporting companies that empower vulnerable communities, and choosing to invest in or create your own sustainable products.
The transition from a more convenient lifestyle that our country has grown accustomed to is not easy. You have to view the transition as more of a process. Find routines and practices that contribute to sustainable alternatives that support and enhance your lifestyle. Coming from Los Angeles, my hardest transition was transportation. Us Angelenos are used to driving one person per car, not taking public transportation and forget about walking. Why would you walk anywhere?! After some years of persistence and too many lyft rides, I can finally say I have converted to public transportation and walking to reach my final destination. I will admit, it is a bit harder when it starts snowing, but as I have learned the bus always has the heat on high!
3. TO THE MARKET: As you know, our Founder, Jane Mosbacher Morris is authoring a book about the power we hold as consumers to shape where and how everyday products are made. What does "buy the change" mean to you?
RACHEL: We as consumers have the power to support businesses that empower vulnerable communities or build more sustainable environments. Supporting companies with a mission that you believe in is a way in which you can aid in positive change. Consumers hold the power to buy from or invest in companies that have a mission to have a positive impact on the world. Choosing to buy products from those companies allows consumers to play a large role in the demand for change. I do just this, even with my cleaning supplies. Stay tuned for more on that – I am probably a little too excited about sustainable cleaning supplies!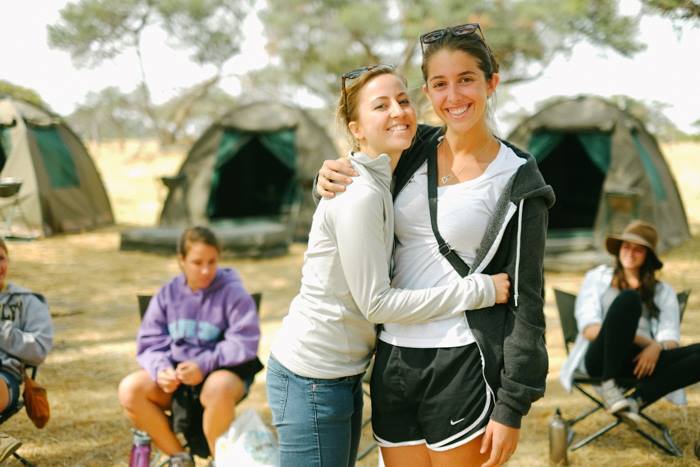 4. TO THE MARKET: TO THE MARKET provides a virtual market platform for ethical producers and artisans from around the world to sell their products directly to customers in Western markets. We leverage the consumer market in the U.S. to drive growth and create impact for the artisans with whom we partner. What other industries do you see technology connecting producers directly with consumers?
RACHEL: Technology advancements allow us all to be interconnected more than ever before. Across the world, industries are leveraging technology to connect with consumers through a multitude of ways. One trend emerging that I find incredibly exciting is impact investing companies. These companies connect with their consumers through technology, provide relevant information on their investments, and enhance opportunities for these consumers to invest in companies aimed at making a positive impact on the world, including issues such as clean energy, safe water, and disease or poverty eradication. This disruption allows for consumers to choose their investments and invest their money in a way that facilitates positive change all while growing their wealth. Sounds like a win-win to me!
5. TO THE MARKET: Given current ethical living trends, what sector is most likely to see the greatest disruption in 2018?
Rachel: There is plenty of opportunity for disruption in the ethical living space. One trend that will continue to uptick is clean energy. In the past two years alone, the number of people driving electric cars has doubled to two million. The International Energy Agency is pushing for this trend to continue to increase with the hopes of reaching 600 million cars by 2040 in an effort to limit temperature increases in our atmosphere.
This past year has seen some of the most catastrophic hurricanes in decades leaving the land ravaged and people without power and infrastructures. Tesla CEO, Elon Musk, is working with Puerto Rico to rebuild its electrical infrastructure, when Hurricane Maria left 85% of the island without power. Puerto Rico's electrical grid was severely damaged. The country now has an opportunity to rebuild in a more sustainable fashion. Tesla volunteered to transform their grid to one based on solar power. With further advancement in this space and education on the impact of clean energy, the energy sector will continue to be disrupted to have less of a negative impact on the environment.
6. TO THE MARKET: What are 3 simple changes our readers can make to ensure a lighter and more ethical footprint on the World?
RACHEL: I think the biggest take away here is you can start small. Three simple things I do to live in a more sustainable and ethical way are:
#1: Use reusable water bottles or coffee mugs.
Did you know Starbucks cups are not recyclable due to the raw materials used in the cup? There is an average of 60 billion Starbucks cups sent to the landfill each year!
#2: Eat locally and according to season.
This cuts down on transportation of your food, thus cutting pollution, and helps support local, sustainable farmers. AND your food is fresher and tastes better!
#3: Reduce your use of plastic.
There are alternative ways to package materials. Plastic is not sustainable. We have to use less of it!
7. TO THE MARKET: We'd love to hear more about the new column, "Everyday Ethical Living." Can you share a preview of the topics you plan to cover?
RACHEL: What excites me the most are brands and companies that are disrupting an industry in a more healthy and positive way. Some of the topics I am eager to share are companies I LOVE that challenge the way things have been done in the past and offer new and healthier options for living. I will be sharing insights on having a clean home, reducing your food waste, how to live more sustainably during the holidays, and so much more! I look forward to sharing more with each of you on how to live your best (sustainable and ethically friendly) lives!
Calling all HuffPost superfans!
Sign up for membership to become a founding member and help shape HuffPost's next chapter
This post was published on the now-closed HuffPost Contributor platform. Contributors control their own work and posted freely to our site. If you need to flag this entry as abusive,
send us an email
.