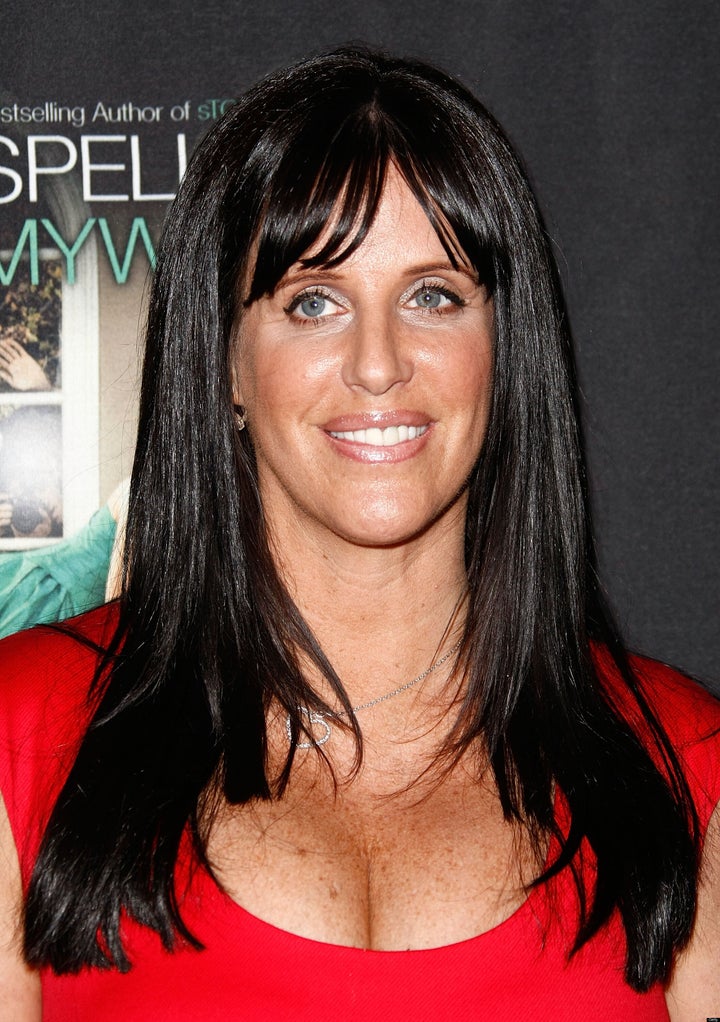 Hay peeps. I know I missed last week, I was too busy floating around and pondering what kind of product Destin uses in his hair. Pomade? Wax? Gel? Life's important questions.
Anywhoozle, FFJD ("Fifty First (J)Dates") interviewed Robin Kasser, of Haute PR and tonight's Millionaire Matchmaker esp for your eyeballs' pleasure.
First, I will begin with Robin's declaration of FFJD love: "I literally have fallen on the floor laughing while reading your live blogging of the Millionaire Matchmaker and am honored that you are interviewing me!"
Robin, we are just as happy to have you.
FFJD: What is Patti really like?
Robin Kassner: Patti is a barracuda in a minidress. She's very blunt and doesn't mince words. I admire her as a successful businesswoman who says what she means and tells it like it is. She's a no-nonsense woman who excels at her field so I can relate to her in that respect.
She really does have an innate ability for matchmaking and I've recommended her services to many of my single friends.
FFJD: Do you think you were represented well or fairly?
RK: They filmed me for three weeks and then they spliced and diced it to create a compelling story. It's a reality show on Bravo so their job in the editing room is to create maximum drama.
I haven't seen the show yet but from the previews I would say I was portrayed in a way that communicated an exciting story. The previews make me look superficial but in real life I just a simple Connecticut girl making it in a big-city world.
FFJD: what was it like to go on a date on camera?
RK: I loved going on a date on camera. My life is like a TV show anyway, so having a film crew around was kind of like second nature. It's hard to get to know your date with a camera crew right there. It's like a romantic, candlelit dinner with you, your date and 30 of your closest friends!
FFJD: Are you still dating the guy you chose for your master date?
You have to watch the show to find out.
FFJD: Who do you like more, Destin or Rachel? Did you get to meet their baby?
RK: I really like Destin. He is supersweet and let's face it, the man has a fabulous head of hair! He tried to put me at ease before I had to talk to Patti at my mixer.
I didn't get a chance to meet their baby Sin Halo or talk with Rachel as much but she seems like a sultry retro 50's pinup and I think Destin and Rachel make a cute alterna-couple.
FFJD: What's a mixer really like?
RK: Some people would be intimidated by walking into a room full of people they don't know. At Haute PR, I attend parties for a living, so it is second-nature to me. I walked in, Patti said, "Meet my Millionaires" and I said "Hi Guys" and I had arrived.
I was born to go on mixers. It felt surreal like I was on an episode of The Bachelor. I wasn't sure if I would find true love at the mixer, but I figured the worst thing that would happen is I would walk away with a bunch of new friends.
I still hang out with many of the people from the Millionaire Matchmaker and many are close friends.
Robin has not seen the episode, but she sent us her thoughts on Patti calling her "delusional": Patti called me delusional and I took it as a compliment. Truly successful people have to be somewhat delusional. Only delusional people change the world. Being realistic is the easiest path to mediocrity. People thought getting in a metal tube and flying around the world was unrealistic, but the Wright Brothers didn't think so. People thought flicking a switch and filling the room with light was delusional, but Thomas Edison didn't think so. As a young woman, I run one of the most successful beauty and fashion PR firms in New York, I own a fabulous apartment in Manhattan, I drive a Mercedes and live the life I love. Most people would think those goals were delusional, but luckily, I am go after my dreams.
For more information on Robin Kassner, CEO of Haute PR, go to Hautpr.com and follow Haute on Facebook and Twitter.
ALSO, LIVE BLOG OR RECAP, DEPENDING ON MY MOOD, TONIGHT AT 9pm!