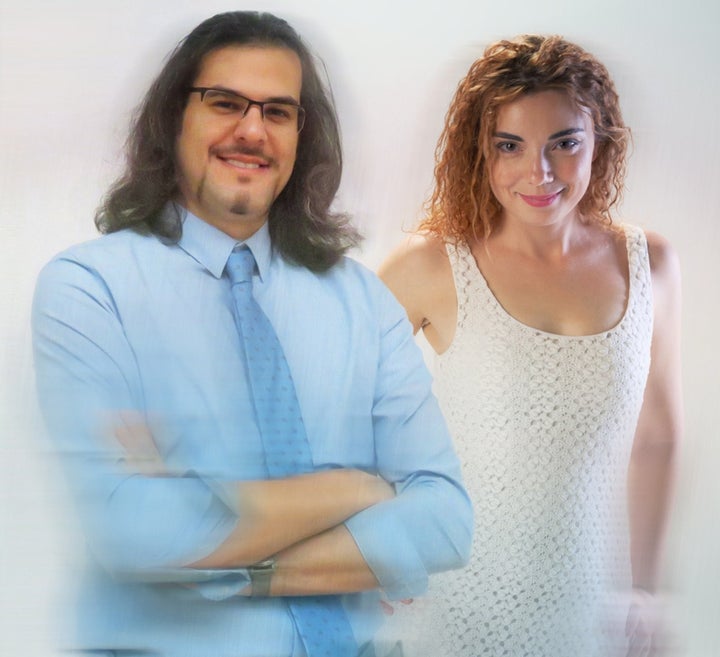 Award winning producer, Shahed Mohseni Zonoozi desired to create a a world fusion electronic track, and along with singer/songwriter Lucy Monciel, they collaborated to release the new single "Destiny". The two have a dream of "building a multicultural environment and worldwide acceptance of diversity through their music". The song focuses on the theme of "whatever you decide to give will always come back to you".
"Destiny" was performed for the first time at the "Bringing Love show" by InterContinental Concert", a multimedia production organization that produces music, live concerts, performance videos and feature films. The organization promotes diversity and unity among all people on Earth.
I spoke with Shahed in reference to "Destiny" and the InterContinental Concert organization, and its philosophies and goals.
Lets talk about "Destiny", and the motivation behind the song.
Let me tell you first about my general activities. I do world music. I love working with international artists, because my aim is to bring different cultures together and I do it so we can combine these cultures together with different music tastes, we can create something new. So this is my point of view in creating my art form, my music. As for "Destiny" it started when I met Lucy Monciel. She's a very talented singer/songwriter. When I heard about her tracks and her voice we actually decided to collaborate together, at least for a song. Based upon that I had a "Trance" track in my mind and wished to add for emotion to that. I considered using Duduk, which is an Armenian instrument that adds emotion onto the track. This is how it started. I did the music then with Lucy added the lyrics for it. We received some awards for 'Destiny", including the "Best International Song" at the "American Songwriting Awards", and won a Medallion from "Global Music Awards" in "World Fusion".and won a Medallion from "Global Music Awards" in "world fusion".
So you are basically a producer?
I am a producer but I also have an organization called InterContinental Concerts. It's a multimedia production organization that produces concerts, music, music videos, and I started this activity in 2011. In this project we value unity and diversity, and we bring international artists together with their artistic skills to create unique music and shows, while communicating messages of peace and unity.
Where are these shows presented?
I used to live in Cyprus before coming to the US. So I had my shows in Cyprus. When I moved to the US, the last one was in Hollywood, but wherever we could find a location, wherever we can find a venue or a sponsor we do the show there.
So do you think that music has the power to change the world?
Music is a universal medium. When they like the track they like to know more about the artist and the process of the production. Then you can show the goals and the points of view of the unity and diversity and what the value is and the activities or what the message is.
When do you begin in the music industry?
Music is one with me actually, from my childhood and my education with computers and IT. I started learning music when I was eight. After I figured out that I loved to compose music, as well as recording the songs. I did productions as young as 11 years old. After my bachelors degree I went to the Conservatory of Music and took courses in music and video production, then I moved to Cyprus which had a more cultural environment. There were many people and students from different countries who are living there. It was a good opportunity for me to know them and be friends with them. I saw them in different events where they were singing very well and playing music very well. It was good talent there, but they didn't know each other at all. I felt if I could bring all the talents together it would be great. I started to create an infrastructure for these international people to come together to get to know each other. Then we started to share our artistic views and play music together, and that music won several awards.
Are there any last words about "Destiny"?
I like to use some eastern articulation in the song as well. What the piano is playing at the middle of this song, there is somebody singing. It's not words but you can hear somebody singing. It has a Middle Eastern feeling to the track as well. It has the Duduk which is from the Middle East too, and I try to combine all these emotions together along with the message of the song which is the destiny, whatever we do it's going to return to us. So why not spread more love and happiness to receive that.
Do you feel that Middle Eastern music is more emotional than American music?
Not in that way. They are different flavors let's say. For someone the eastern music would be more emotional and for someone else the western music would be more emotional. But each one of them, better to say each region's music has it's own unique flavor. By combining them together, we may get new flavors. In 'Destiny" our goal with Lucy was to combine our skills in classic music, EDM and ethnic music in order to create a world fusion track. We also believed that the EDM structure which is a very popular music style today, is a medium that would deliver our music and message to even more audiences. Moreover the idea of using a Duduk, ( which has a very emotional sound in my opinion), was to bring even more emotions to the track.
Popular in the Community