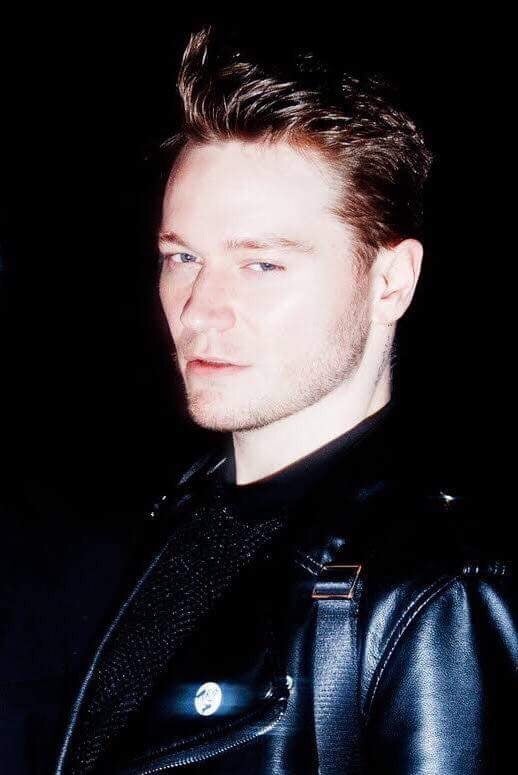 World renowned DJ and producer, Tyler Stone has just announced the celebration of his brand new record label entitled "FemmeKraft". Based in Brooklyn, and a production company as well, "FemmeKraft" defies the boundaries of gender and beclouds the lines of genre.
Known for his role as creative director for Trax Records, Stone is also a film composer and was recently nominated for "Best Original Score" at the Nice International Film Festival of World Cinema in France. As a DJ he is known for powerfully explosive house mixes and his dazzlingly effervescent productions.
Planning to kick off FemmeKraft with a tantalizing summer dance mix by Charlie Sheena and produced by Stone, I caught the illustrious DJ as he was preparing for an event called "Interspace", a benefit for the Gay Men's Health Crisis, at the Ace Hotel...He was waking his dog as we spoke.
So, you now have a record label?
I beat myself up over what I was going to call it, for a long time. I was forced to make a decision after I was actually forming the label. It just kind of came to me. I had a few options, but I knew I wanted something dark and fun, and sexy, but also kind of ambiguous too. I went with FemmeKraft. Do you like the name?
Thank you. I've heard that a lot of people like it. I like Kraftwerk, and I like all things Fem, even the word Fem is great. I've always been attracted to androgynous people. I have gone through times in my life where I've gone through fem and androgynous moments.
Right now I don't know what I'd call myself in terms of how I present myself in appearance. I just started a corporate job. I work at TMPL Gym which is owned by David Barton who is the drummer in my band, "Liquid Blonde". I had to switch at age 30 from a night owl, club dwelling person to a day walker. By the way I'm going to disclaimer this by telling you I took a hit of pot before you called, so this is gonna be good.
What do you plan on doing with this label?
As you may or may not know I've been signed with Trax Records for quite some time now and I'm still going to release my original music through Trax. ....my dog is trying to poop in front of a nursing home, that's not good....In terms of my production, it really started with wanting to release music that was kind of like trans-genre. I wanted to work with artists that weren't exactly the contemporary pop star. I really want to uplift things that aren't so normal, and things that aren't put inside of a pretty little box with a pretty little bow. This is really where I want the art that I feel struggles for a place to exists, to exist.
On the side I compose horror films. When I moved to New York I wanted to compose films. I ended up forming my rock band, and doing fine with Trax. This was all fresh and secondary which I loved, but now that I'm working in films, it's mainly horror films that I score. I feel like my work as a composer bleeds into my work as a dance music producer. I'm working on a film now which kind of bleeds in with FemmeKraft a little bit. It's a film called, " Killer Unicorn". To me it reminds me of "I Know What You Did Last Summer" meets "To Wong Foo". It's like a slasher movie that takes place in a gay club in Brooklyn. This was the first real opportunity for me to do house music, which is half the film, married with a horror score. I found a house for my weird, freaky style.
I saw what you wrote in Get Out about Michael Musto and the song "I've Got Your Back", and I loved it.
I love Michael and I loved the song and the way you produced it.
That was me testing my waters for writing a bubble gum, pop, dark and twisted thing. I've done that thing before with my band, that isn't necessarily dark and twisted, but were like aggressive and hyper-sexual. So I asked Michael what his influences where and he told me he liked The Supremes' and disco and reggae. So I tried to put all three of those sounds into one track. It worked.
What's first for FemmeKraft?
My first official release is releasing on August 11th. It will release world wide. This is with an artist named Charlie Sheena. Ive done a few songs with her. This will be the second song that I will have released with her. This new song is called "THOT JOOSE". A THOT is an acronym and it stands for: That Hoe Over There. It's like an internet phrase really. It means she's just like any hoe that you see at a club. It's a take off on those little juices called nutcrackers that they sell on the beach. It's a take on that but these little juices that she has, if you drink it you turn into a hoe.
Why did you squire a label anyway?
I wanted to have more control of my own destiny. I want to be at the helm of my own ship. I want to be able to uplift others the way that being able to release my stuff uplifted me. At least providing a platform for people to stand on.
Related
Popular in the Community