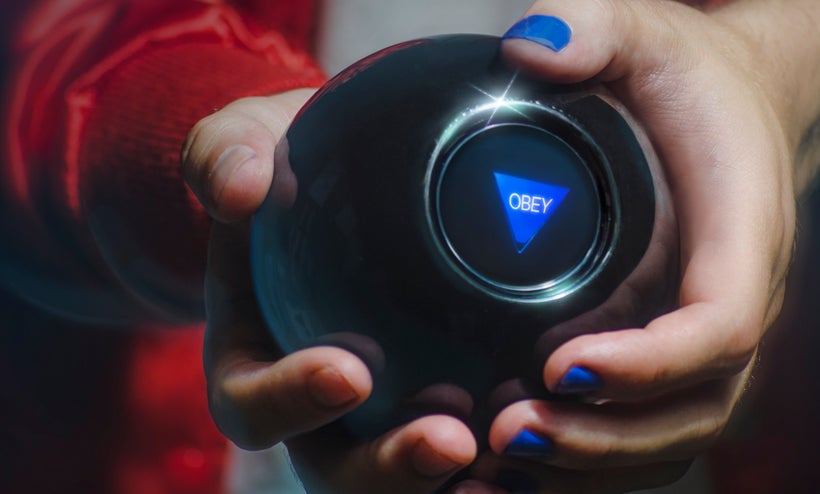 After weeks of anticipation, the Kickstarter campaign for the wild, heartfelt, and refreshingly inappropriate short film Magic H8 Ball has launched. Here are ten questions with the writer and director, Dan Hass.
Magic H8 Ball follows the story of a nerdy, gay, insecure people pleaser named Adam who finds out his boyfriend is cheating on him in the worst way possible: his doctor tells him he has chlamydia.
Unsure what to do with his shattered relationship and venereal disease, Adam asks a sassy, self-aware Magic 8 Ball he finds at the clinic to make his decisions for him. It says yes.
What follows is a wild, irreverent, and occasionally inappropriate adventure of self-expression, freedom, and finding yourself as the Magic 8 Ball gives Adam full permission to be himself again, rediscovering all the joys he "gave up" to be with his boyfriend—from gluten to Gaga. But as his heartbreak turns to hatred, this prophetic (possibly demonic?) kid's toy takes on a mind of its own, setting Adam on a dark path as he moves from one manipulative relationship to another.
Where did this come from?
So, yeah. I got chlamydia. Once. Maybe twice. Don't look at me like that, we've all been there. Stuck in the clinic waiting room, leg shaking, checking out the guy across from you even though, duh, he's probably here for the same reason you are. There's a whole heap of stigmas around STDs to get into. But what's devastating is when you find out you contracted one from someone you thought you could trust. That hurts. A lot.
And, inflammation aside, Magic H8 Ball is really about the unanswerable questions we ask ourselves after a shock like that. What did I do wrong? Do I love him more than he loves me? Who am I without him? Did he cheat on me because my nipples point different directions?
You don't recognize the person you are anymore, and you don't know what to do with that confusion and anger. I mean, do you hate your ex for doing this to you? Or is the real heartbreak in admitting that, deep down, you always knew you were slowly losing yourself in this relationship?
Why does this need to exist?
Magic H8 Ball doesn't just belong to me. Not anymore. Behind the scenes is a predominantly LGBTQ cast and crew that's working tirelessly to make this a reality. If we're talking about supporting gay artists, these are the guys and girls to bet your money on.
But why does this matter to us? Why should it matter to you? We've all been Adam. Felt the shame, confusion, and dejection he's trying to cope with. Wished for an easy answer to our problems. Even let our hate get the better of us. So at the end of the day, there's no better group of artists to tell this story—and no better audience to appreciate it.
What inspired you to launch the crowdfunding campaign?
I'd been sitting on this script for a while—the idea's been rattling around in my head since a bad breakup a couple years back. But my kick in the ass came about a year ago when I lost my dad: my biggest fan.
I've let moments of loss tear me down in the past. Given away months, even years to bad boyfriends and bad breakups. But losing my dad made me realize what real heartbreak feels like. So I buckled down, quit my whining, and decided I was ready to make something: a piece of art that was rebellious, heartfelt, real, and (hopefully) hilarious. A piece of art I wish he could've seen.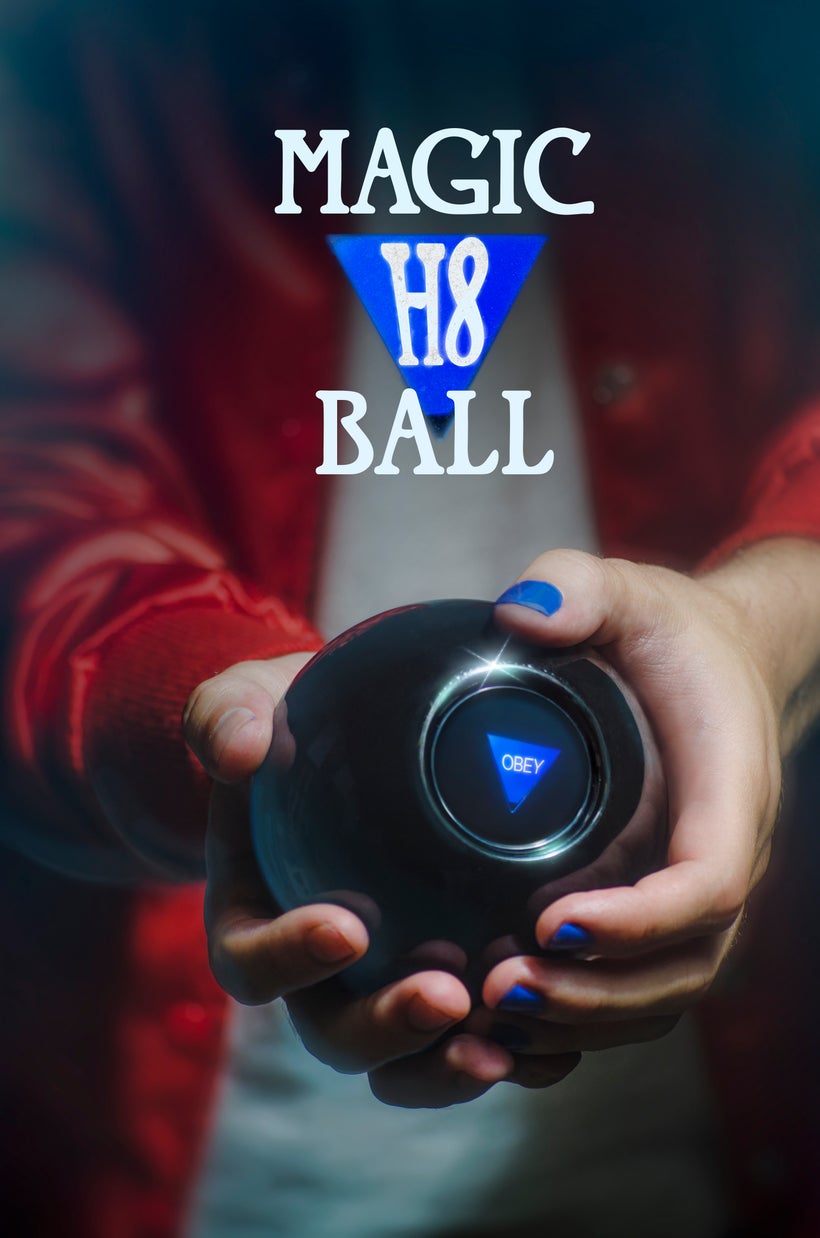 Kickstarter is all or nothing. If we don't reach our funding goal, we can't make the short. So, yeah, there's a huge risk here and I've spent most weeknights since the launch binge eating Cheesy Gordita Crunches at the Taco Bell on Beverly (come say hi!).
I don't have the funds or connections to make this by myself. And maybe that's how it should be. I honestly believe that we can all relate to Magic H8 Ball on a deep, emotional level. This is a story that deserves to get told, and I want us to tell it together.
What are some of the rewards for backers?
Creating the incentives was (and is) the most enjoyable part of this process—taking the extra time to reach out to someone who believes in us and say thank you. We've got a full buffet of great rewards: digital downloads of the film, personalized thank you videos (most of which involve me in a way too tight tank top), your name in the film's credits, invites to private, VIP screenings, set visits, and even producer credits on IMDb. So definitely check out the page and join #TeamH8! We want to show you the love.
How is this different from other gay content out there?
Right now, gays are owning in the digital space. And it's no wonder—we figured out what Craigslist was really for years before everyone else. But in all seriousness, we're seeing gay filmmakers come into their own left and right, producing inspirational documentaries, insightful dramas, and campy comedies.
I think Magic H8 Ball stands apart in that it captures with full honesty (and hilarity) the 20-something gay experience in 2017. Gay heartbreak (like gay relationships) are their own beast. And seeing a dude-on-dude dramedy mixed up with a snide, magical Magic 8 Ball is a recipe for a short film unlike anything you've ever seen.
Can you tell us a little about yourself?
During the day, I'm a Development Executive at AwesomenessTV—pitching original programming for Awesomeness, Awestruck, and DreamworksTV. As a writer, I've created shows, shorts, and pilots; written national commercials and ad campaigns for brands like Kia Motors, Jack in the Box, Universal Studios, and Harley-Davidson (so masc); and I currently have a comedy musical running in Chicago called Musical Therapy. It's a hoot.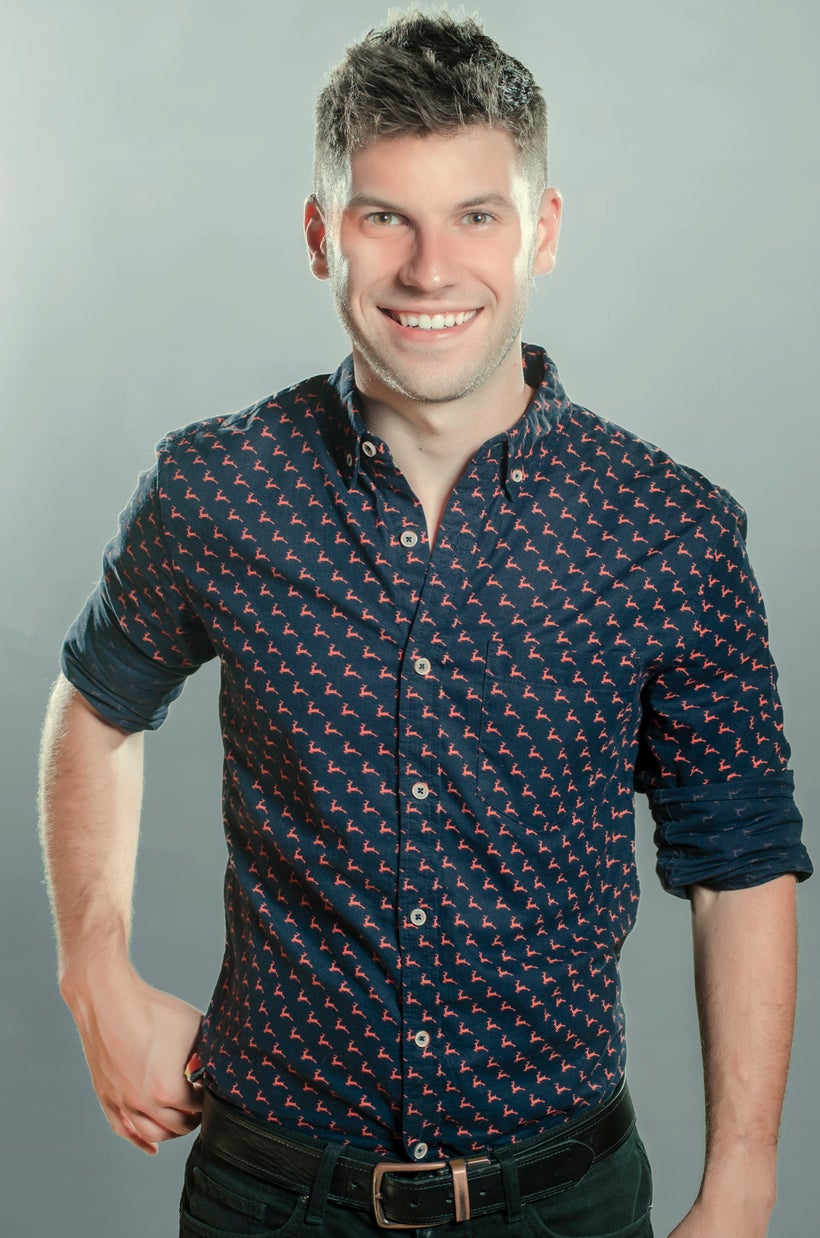 We have an amazing (and like I said, mostly gay) cast and crew. Our lead is Nathan Mohebbi, who you might have seen in Masters of Sex, Ellen More or Less, Chasing Life, and Child of God (directed by James Franco). Jason Stamey is our casting director—he's helped cast a ton of Marvel movies from Doctor Strange toSpider-Man: Homecoming to the upcoming Avengers flick. We've got Ramy Romany (who is straight, sorry boys) as our director of photography—an Emmy Award winning director and cinematographer. And on top of all that, Magic H8 Ball has a metaphorical pride parade of super gay (super talented) producers conniving behind the scenes.
That's the real question, right? "Now" is the worst. 2017's been rough, fam. For the longest time, our team had trouble picking a date to launch the Kickstarter. Can you blame us? Every other day is a national fiasco, from the travel ban, to the trans ban, to the announcement to repeal DACA (which happened minutes after we launched).  
But since when does our art or our passion or our pride—our own outrageous queerness—wait around for the right time? 2017 is a mess. So what? Now more than ever, we need films that inspire us, brings us together, make us laugh, and show us that no matter how strong the hate, love always wins.
Crap, was that a spoiler?
Calling all HuffPost superfans!
Sign up for membership to become a founding member and help shape HuffPost's next chapter
This post was published on the now-closed HuffPost Contributor platform. Contributors control their own work and posted freely to our site. If you need to flag this entry as abusive,
send us an email
.