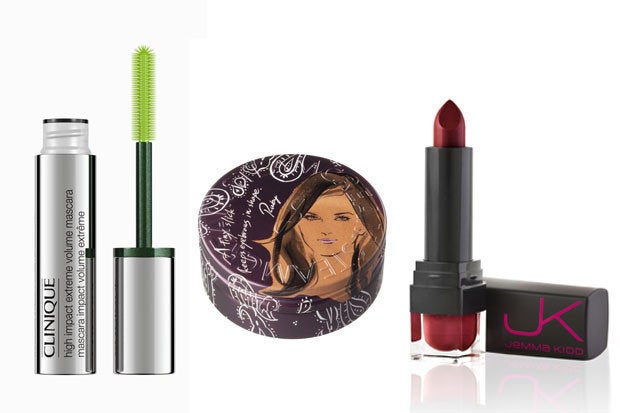 12-year-old Talia Joy Castellano produces some of the most compelling -- and popular -- makeup tutorials on YouTube, exploring the right products and techniques for achieving a variety of hot looks. She has also bravely shared with her growing fanbase of over 115,000 YouTube subscribers and 30,000 Facebook friends the details of her ongoing battle with cancer. I spoke with Talia to talk about how her channel (and passion for make-up) got started, the secret to her good cheer and positive attitude and her hopes and dreams for the future:
On her channel, Makeup Is My Wig, Talia largely dishes out makeup advice, tips and lessons, showing off her precocious talents at recreating a variety of styles in her home. She credits her mother with teaching her the basics of cosmetics and other "girly stuff," but was really inspired to start putting her tutorials on YouTube by two idols in particular: Kandee Johnson and Michelle Phan.
"I really, really love the way that Kandee Johnson just brings a smile to my face," Talia explained, "and that's what I want to do with other people."
Along the way, she has occasionally paused to provide updates on her nearly 6-year battle with cancer, which recently entered a new phase after Talia was diagnosed with preleukemia symptoms in her bone marrow. With uncommon grace and maturity beyond her years, Talia took to her own channel earlier this week to discuss her treatment options, which could include a complicated and trying bone marrow transplant. She hopes that, by sharing her own story, she can help other cancer patients struggling with their illness.
"When I was first diagnosed, I was clueless about everything," Talia said. "I think making a video and seeing a face to it would be amazing for me to see if I was just starting out again."
In particular, she loves hearing from other people with cancer who have been emboldened or gained confidence from watching her videos and hearing about her own journey. But according to Talia, the YouTube Community has given back to her as well.
"YouTube, and all the support that I get from everyone telling me that I'm inspiring and not to give up, it really makes you stop and think about how many people there are that love you... You're not there alone," she said.
Talia summarizes her message as a simple one, about feeling good about yourself, embracing the differences that make you special and trying to find happiness wherever you can. As Talia likes to say, "You're never fully dressed without a smile."
Calling all HuffPost superfans!
Sign up for membership to become a founding member and help shape HuffPost's next chapter