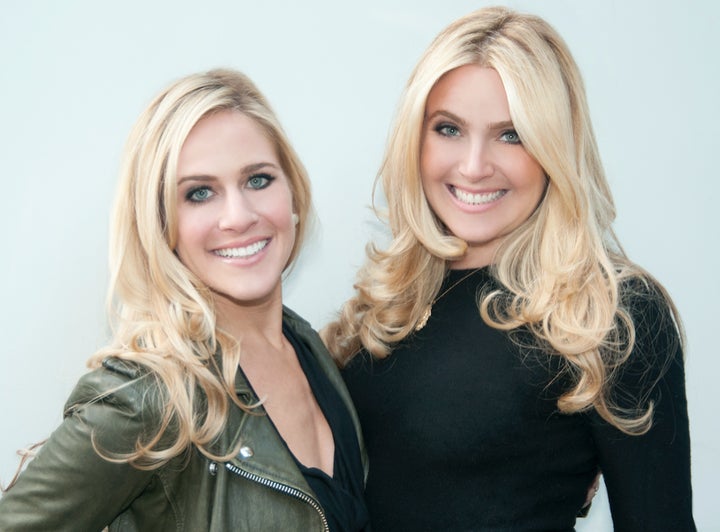 Ali Zweben and Daryl Zweben
Co-Chairs, Farm to Tray Media Committee
The Sisterhood of the Unbuttoning Pants is an New York City based food and restaurant blog started by Ali Zweben and Daryl Zweben, two blondes that love to eat and drink, and know that some times you need to undo a button.
The Sisterhood of the Unbuttoning Pants has amassed over 100,000 Instagram followers as well as a devoted blog following (10,000 subscribers) due to their witty, relevant restaurant reviews and an accessible approach to evaluating the dining experience.
About us: Ali Zweben (r) and Daryl Zweben (l), are sisters that are fourth generation in the hospitality business. Both graduates of the prestigious Cornell Hotel School, Ali and Daryl were moved to start the Sisterhood of the Unbuttoning Pants after many requests from friends for restaurant recommendations. Both sisters have relevant and varied work experiences in hospitality, PR, and marketing, which contribute to their knowledge and love of the food world.
Goals: To grow the Pants brand and establish the sisters as experts in the food and travel space. To use social media as a platform for like-minded brands and also build worthwhile, multipronged partnerships through events, social media coverage and follower engagement.
The Pants are able to speak about food trends on both a local and national level, as well as the impact and importance of social media on the dining world.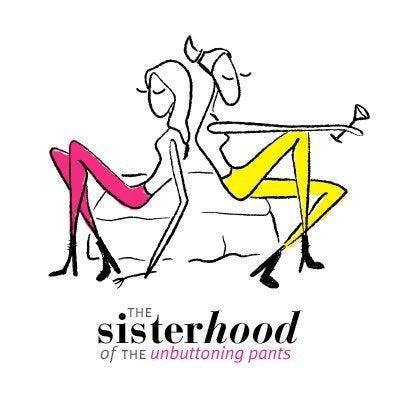 Ann Paisley Chandler: Tell us about your blog The Sisterhood of the Unbuttoning Pants!
Ali Zweben and Daryl Zweben: We started our blog over seven years ago because our friends were always asking us where to eat. We both grew up in the hospitality industry, graduated from Cornell's School of Hotel Administration and have worked tangentially in the industry for years. Given our backgrounds, we know how to properly evaluate the dining experience, and on our blog we aim to present restaurant reviews and trend information in a fun, approachable way. We write for the savvy city dweller who loves food, and knows that sometime's it's OK to be so full that you need to undo a button!
Ann Paisley: As chairs of the media committee, what are your roles and how did you become involved with Farm to Tray?
Ali and Daryl: Ali first attended Farm to Tray two years as a guest and immediately felt drawn to the cause. As food bloggers, we are always writing about what has #AllButtonsBursting, but it is important to realize that food is a luxury for many people in New York City. Last year we served on the event Host Committee, which was incredibly rewarding, but we knew that with our connections, friends and social media influence, we could do even more to draw attention to Holy Apostles Soup Kitchen and Farm to Tray. As co-chairs of the media committee, we have created a program that uses social media and social media influencers to increase the reach and impact of the event and the fund-raising efforts. We have gathered some of the top food Instagrammers and bloggers in New York City, and been able to use their voices, connections and audiences to draw awareness to the cause.
Ann Paisley: What excites you most about Farm to Tray and the impact of its goals?
Ali and Daryl: Farm to Tray has an immediate impact for the Holy Apostles Soup Kitchen, and is a huge part of how the organization is able to serve its community every day. The soup kitchen relies heavily on this event and the money it raises to operate and offer healthy, sustainable meals to the guests for whom the soup kitchen is their only food source. In addition to providing food, Holy Apostles provides many programs to assist its guests in their of the community get back on their feet such as interview/job counseling. It is truly amazing how Holy Apostles makes the most of every dollar raised by Farm to Tray, exponentially increasing the value of every dollar donated.
Ann Paisley: Why should interested readers support Farm to Tray and Holy Apostles Soup Kitchen?
Ali and Daryl: Holy Apostles is the largest emergency soup kitchen in New York City and the second largest in the country, serving anywhere from 1,000 to 1500 meals daily. A lot of hunger charities and organizations are well-known nationally, but Farm to Tray and Holy Apostles Soup Kitchen are crucial to helping to take care of those who need meals in our own city. The culinary community in New York is second to none, and Farm to Tray is a fun (and delicious) event to benefit an important cause.
Support Holy Apostles Soup Kitchen by making a gift or join us on May 18 at Farm to Tray farmtotray.org
Popular in the Community