 For the past 80 years, the Whitney Biennial has introduced to the public the undercurrents running through contemporary art. This year, the Biennial features works by approximately 50 artists, with a special emphasis on performance art. In a new book by Yale University Press, the 2012 Biennial is examined from a number of angles by experts in the field. Curators Elisabeth Sussman and Jay Sanders contribute a joint essay that's worth reading, but HuffPost Arts found Andrea Fraser's investigation of arts funding especially intriguing. In an e-mail interview, Fraser responded to our questions with grace and candor. See her answers below, and scroll down for images from the Biennial.

Sam Lewitt (b. 1981), Untitled (material for Fluid Employment), 2012. Digital photograph, dimensions variable. © Sam Lewitt; courtesy the artist and Miguel Abreu Gallery.
HuffPost Arts: In your introduction, you write, "It has gotten to the point that most forms of engagement with the art world have become so fraught with conflict for me that they are almost unbearable, even as I struggle to find ways to continue to participate." Do you feel responsible to participate as things become increasingly stratified, or is it more that you have trouble finding a way in anymore?
AF: Since I have been around for a few decades now, I get invited to do things, like participate in the Whitney Biennial. That is an honor and an opportunity, but it is also an occasion for conflict. Should I boycott these exhibitions as Occupy Museums and other groups have called upon artists to do? There are many things that I do refuse to participate in. I've pretty much withdrawn from the commercial art world. But I also feel that I have a responsibility to continue to engage the art world, at least as long as my work circulates within it and as long as I continue to teach. And I do think there is a lot to it that is worth fighting for. The struggle is to find ways to participate that don't simply reproduce aspects of the art world that I find abominable, like its structure as a winner-take-all-market and its symbiotic, if not parasitic, relationship to extreme wealth and inequality. On the other side of that, however, are traditions of political, intellectual and artistic vanguardism that can be quite elitist in their own way. Writing an essay for the Whitney Biennial rather than contributing an art work was a way of participating and not participating at the same time, while attempting to engage the exhibition as an opportunity to reflect on these conflicts as honestly and directly as I could.
HuffPost Arts: You write that there's an "ever widening gap between the material conditions of art and its symbolic systems" (i.e. "between what the vast majority of artworks are today...and what artists, curators, critics, and historians say that artworks...do and mean.") Is this political jockeying and cynicism more the fault of the artist, the institution, or both?
AF: I think the gap between what we do in the art world and what we say about what we do has deep roots in the development of the institution of art as a whole, which includes organizations like museums and art magazines, academic fields like art history and cultural theory, and a wide range of individual participants -- including artists, of course. Artists have always been involved in framing what we do by way of statements, interviews, lectures, and now also websites and blogs. Critics, curators, and historians often take their clues from these. But how artists think and speak about their work is formed by traditions, which themselves exist as institutions, often passed down within organizations like museums, art schools, and universities. Among the most prominent of these today are avant-garde traditions of transgression, subversion, critique, aesthetic revolution, and individual and artistic autonomy. In some sense, the gap between what we do and what we say about what we do in the art world today may correspond simply to the gap between these traditions and the contemporary conditions of the art world as a global multi- billion dollar industry of luxury goods, investment vehicles and large-scale public spectacle.
But I wouldn't say that this is just a matter of political jockeying and cynicism. It just as often takes the form of aestheticism and idealism, as well as commitment born of a deep belief in the progressive potential of those artistic traditions. And that's one of the reasons why they can be so painful to reevaluate.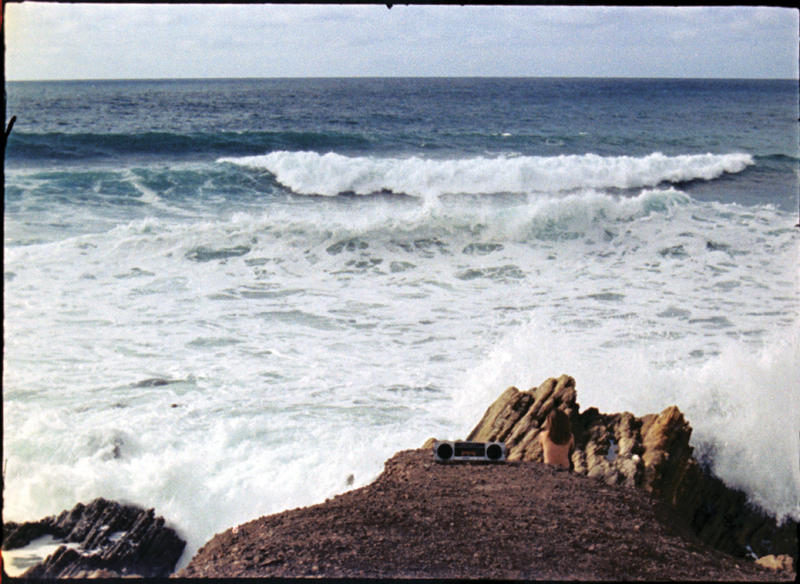 Laida Lertxundi (b. 1981). Still from Cry When It Happens, 2010. 16mm film, color, sound; 14 min. © Laida Lertxundi; courtesy the artist.
HuffPost Arts: What were the "golden years" of art making, if this era ever existed?
AF: In the U.S. I'd have to say it was the 1970s, when public funding was at its peak, the market was in retreat, and when feminism and other social movements were transforming art and its institutions. But I started art school in the early 80s so I didn't live through that.
HuffPost Arts: In a 2004 New York Times interview, you said, ''All of my work is about what we want from art, what collectors want, what artists want from collectors, what museum audiences want. By that, I mean what we want not only economically, but in more personal, psychological and affective terms.'' In your years as an artist, do you think audience's desires have evolved or shifted, or do you see the same patterns repeat themselves?
AF: Given the enormous growth of museum and gallery attendance since the early 1980s, I imagine there must be broader range of interests bringing people to art these days. I'm sure there's data on that somewhere. The populism that took hold of museums in the 70s was driven largely by the demands of public funders and foundations, together with the pressures of community activists. With the steep decline of public funding in the 80s and the rise of corporate
sponsorship, a lot of that audience engagement turned toward the mass marketing of luxury taste.
In the 90s, we saw the rise of contemporary art spectacle, in large-scale multi-media installations, mega-exhibitions and festivals. In the last decade, we saw the rise of the art-celebrity and art-fashion nexus as well as a vogue for all things participatory in a turn that many people have linked to the "experience economy." I think that major museums today, and the most ambitious artists, want to be all things to all people. They have succeeded beyond the wildest dreams anyone might have had 40 years ago, except maybe Warhol. Today, however, it looks like a lot of that success may be thanks to the enormous wealth that has poured into the art world in the past decades. We now know that this wealth has been amassed at the expense of the public sector, through regressive taxation, as well as at the expense of a broader increase in income levels. We also know that contributions to the arts have been increasing while contributions to many other kinds of charitable organizations have been declining. So while much has been gained with audience expansion over the past decades, both in terms of the size of art audiences and the range of their motivations and experiences with art, I also have to wonder about what has been lost.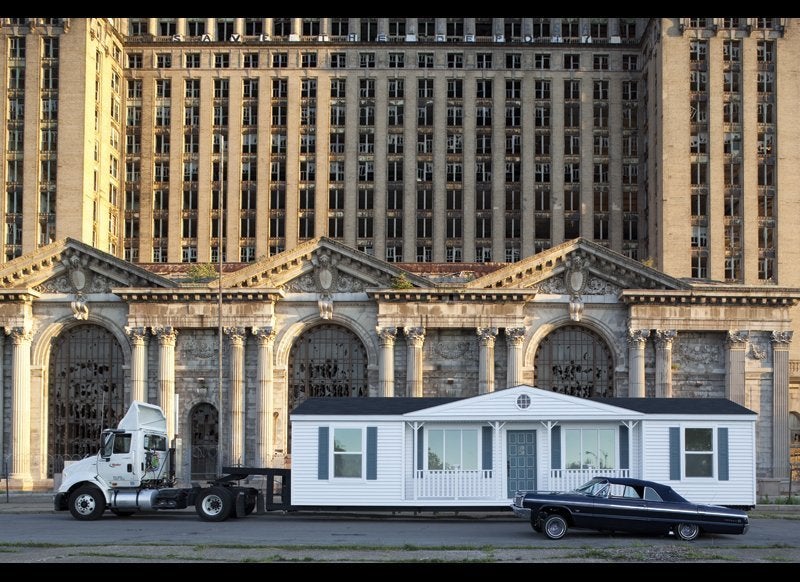 whitney
Popular in the Community