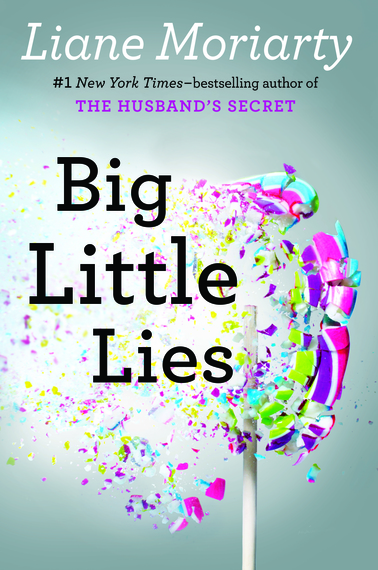 Liane Moriarty is the Australian author of five internationally best-selling novels. She burst onto the scene with WHAT ALICE FORGOT and followed it up with THE HUSBAND'S SECRET, taking readers and book clubs by storm. She is back this summer with her latest thought-provoking page turner, Big Little Lies, about the "dangerous little lies we tell ourselves." In our interview, Liane shares the inspiration behind her latest release, her advice for aspiring writers, and how she ignores the best advice she's ever been given.
Tell us the story behind the story. How did Big Little Lies come to be?
Big Little Lies is the story of a school trivia night that goes horrifically wrong, when one parent ends up dead, possibly murdered. I have never attended a school trivia night where a parent ended up dead. In fact, I've never been to a school trivia night at all. I came up with the premise after touring with another author, who was spending every spare moment searching for the perfect necklace to wear to a school trivia night. She and her friends were all planning to dress up as Audrey Hepburn. For some reason the image of those mothers with their Audrey Hepburn hairstyles and outfits stayed with me long after the tour. I thought, imagine if all the mothers were dressed as Audrey Hepburn and the fathers dressed as Elvis Presley? Then I thought, imagine if there was some sort of argument between all those Elvises and Audreys? Then I thought, why not a riot? After that I was hooked.
What was the most challenging aspect of writing Big Little Lies
Finishing it, which is the case for every novel I've written.
What is the message you want readers to take away from your book?
That they would quite like to read another book by this Liane Moriarty.
Describe your writing schedule. Do you outline? Any habits?
I have a six year old son and a four year old daughter, so I write when they are at school and pre-school, or when I have a babysitter. That means I generally only have a very limited time to write, so I have to be productive in that time (which is good for me, I can't fritter away hours like I once did.) I'm not an outliner. I come up with a premise and then take it from there.
What books are on your nightstand? What are you currently reading?
I'm reading A TANGLE OF GOLD by my sister Jaclyn Moriarty. She has only just finished writing it. It's the third book in an incredible YA fantasy trilogy and I am very honored to be one of the first to read it.
Which authors inspire you?
Kate Atkinson, Elizabeth Berg, Carol Shields, Anne Tyler, Maggie O'Farrell, JoJo Moyes and many more
What have you learned from this experience?
I did some research into domestic violence and there were some stories that will stay me with forever.
What is your advice for aspiring writers?
To think of nothing else but your story - not the world of publishing, or what makes a best-seller, or should you self-publish or not, or should it be more erotic or funnier or sadder, or how will you make sure nobody else steals your ideas - just lose yourself in the pleasure of writing your story. Then edit, edit, edit. THEN and only then should you think about all that other stuff.
What is the best piece of advice you have ever been given?
Never read your reviews. (I don't actually take this advice of course.)
What are you working on now?
I'm thinking my next book should be set on a tropical island, which will obviously require days, even weeks of meticulous research but I'm prepared to make that sacrifice. That's just the sort of dedicated writer I am.
Joan Didion famously explained that she writes "entirely to find out what I'm thinking, what I'm looking at, what I see and what it means. What I want and what I fear." Why do you write?
It just seems to make me happy and satisfied in a way that nothing else does. And also it's my job, which is an incredible privilege I never take for granted.
Liane Moriarty is the Australian author of five internationally best-selling novels, Three Wishes, The Last Anniversary, What Alice Forgot,
The Hypnotist's Love Story and most recently the global bestseller, The Husband's Secret which to date has sold over 1 million copies in the US alone and is set to be translated into over 35 languages. CBS Films has acquired the film rights. For more information on Liane, visit her website.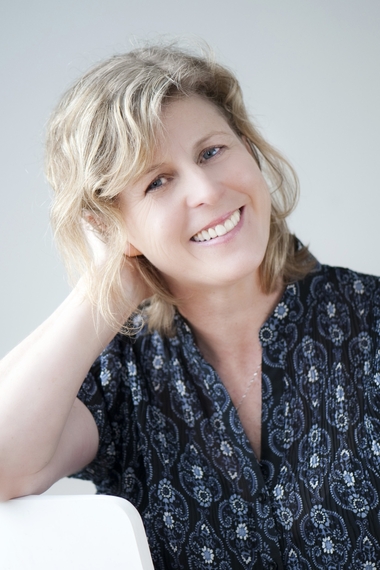 Calling all HuffPost superfans!
Sign up for membership to become a founding member and help shape HuffPost's next chapter