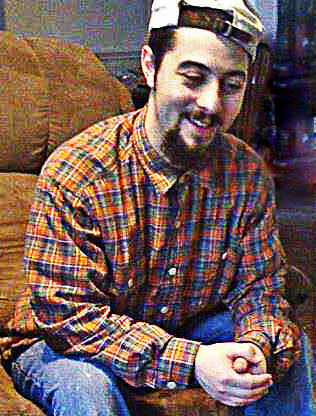 As a club promoter in Baltimore, Daniel Reed quickly learned how powerful of a marketing tool social media can be. After reaching out to his thousands of followers on various sites, he saw dance floors become more crowded than they had ever been before.
It didn't take long for Daniel to fall in love with his new job and the idea of going into business for himself. At 25 years old, he is the man in charge of DW Promotions, an advertising firm that offers marketing and promotional services to small businesses in Baltimore, Maryland.
Daniel's approach to business is simple; he is honest, direct and consistent. He is charming enough to make people like him and savvy enough to elevate their companies to new heights.
During my interview with him, Daniel revealed what keeps him motivated, his plans for the future of DW Promotions, and his advice to young entrepreneurs.
Over the years, his work has spoken for itself and he is finally speaking too.
I understand that when your career began, you were working as a party promoter for nightclubs in Baltimore. How did you transition from promoting parties to offering advertising to businesses in the area?
"There was a point of time where promoting parties wasn't very lucrative. In the beginning, I started advertising for small businesses to supplement my income."
You started out very young with minimal experience. What made you decide to work for yourself?
Working for myself gives me the freedom to be creative and grow my business in my own way. I enjoy that independence. I also thought I wouldn't ever meet my full potential financially while working with another company. I felt that I had to start DW Promotions.
What would you like to see in the future of your business? How do you plan on getting there?
I would like to see all of the businesses who use my service become more successful. I also want DW Promotions to become a franchise. I plan on getting there by simply doing good, honest, quality business. My team will also grow. I'm looking into hiring more people to help me scout potential clients.
What kinds of businesses does your service work best for? Who are your ideal clients?

Ideally, my best clients are those companies and individuals who have a great product, but for whatever reason, aren't getting much exposure. Sometimes, these are people who don't fully understand the influence that social media and word of mouth has on consumers. I have worked with restaurants, nail salons, hair stylists and so many more. My clientele is diverse.
What does a company stand to gain after hiring you for advertisement?
"After hiring me, a company will gain maximum exposure. They will have a strong presence online through social media and various websites."
Tell me about a client that used your services and witnessed dramatic changes. What were they doing wrong? How did you get them on the right track?
One of my most recent clients, a carryout restaurant and catering company had only been open for business for six months and had no idea about anything pertaining to social media. My assistant, Leah happened to walk in for a bite to eat and asked about a menu with pictures or an Instagram page. They didn't have a menu and their Instagram page consisted of three pictures and three followers. The owner had gone with a more traditional route of advertising through paper circulars, rather than adapting to promotion through social media. When asked how many much business they had coming in from the circulars, they didn't have any. They even admitted that they didn't know the circular was distributed.

Leah immediately told the restaurant owner about my services. We helped get them on the right track by showing them how followers and likes resulted in more customers and sales.

Needless to say, within 24 hours of advertising with my company, they contacted my assistant impressed and shocked that they had gotten a flood of calls from new customers who were interested in placing orders.

They were blown away after their Instagram page had over 100 followers within 48 hours. These were satisfied customers who also posted pictures of food to their personal pages.

When their initial trial period expired, they contacted us to inform us that they were interested in running Instagram specials with us long term.

Three followers for six months in business turned into 229 followers within two weeks of using DW Promoting. I also charged less money than the advertising they had been paying for.
The owner, in addition to the staff acknowledged the difference in food sales and inquires in that short time frame.
How long does it typically take for a business owner to see results like that?
On average, it takes a month for the business to see the followers and likes turn into sales. However, the type of business and the way they present their business for us to advertise affects that time frame.
Are you using a special formula to meet the desired outcome? What are you doing differently than other people in your position?
"I don't know anybody else who does what I do independently, but I also try not to focus on that. There isn't a special formula, I work with businesses that I believe in and I let my work speak for itself."
Before you were a one man army. Tell me about the ways your team has grown. What kinds of talents have you hired to assist you?
"I have been working alone since I started a few years ago. I just hired my assistant, Leah recently. She has been very helpful at finding new businesses interested in our services."
What qualities do you look for in new hires? What does it take to work with you?
People on my team have to be dedicated and they need to have great people skills. Communication is very important to what I do. Individuals who have a strong following on social media is also a plus.
Who/what motivates you to continue working as hard as you do?
I'm motivated by the need to help other business owners in my community. I don't see why we can't all be winners.
What advice would you give a younger person who has goals similar to yours?

Consistency is the key to everything. You can't progress if you quit every time trouble comes around. If you love what you do and you're dedicated, you'll find what you're looking for.
Is there anything else you want people to know about yourself or your business?

I love what I do, I take it seriously. I am always willing to go above and beyond to make sure my clients are satisfied.
For more updates, follow Daniel's social media accounts. Twitter @deewyte, Facebook Dee Wyte, and Instagram @deewyte.
For business related inquires, email Daniel Reed at dwpromoting@yahoo.com
Calling all HuffPost superfans!
Sign up for membership to become a founding member and help shape HuffPost's next chapter