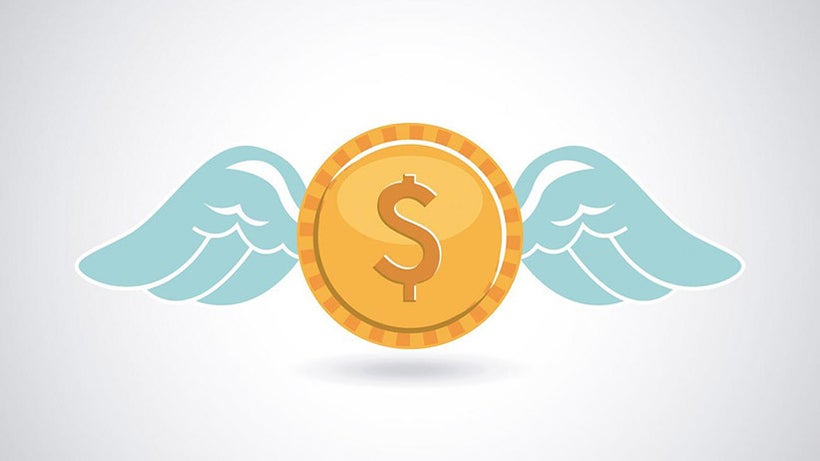 After watching The Social Network most want to either start the next Facebook or invest in the next Facebook. While many jump into the entrepreneurial waters and have written about how to start a successful venture, much less attention is given to the venture capital side of startups and how to bet on a winner from day one.
George Beall is a serial entrepreneur whose ventures have raised over $600,000 in funding and has since transitioned to the investor side of the table. Beall has invested in a variety of companies ranging in industries from virtual reality to fashion.
With over 90% of venture-backed companies failing this investment category is not for the faint of heart and requires a special set of skills in order to reach success. After sitting down with Beall to hear his tips for identifying successful companies early on these were the tips he had for anyone thinking about angel investing.
1. Be Aware of the Timeline
What few people understand with angel investing is that you will never see a penny in returns for likely 5-7 years. Since the only possible exits are usually acquisition or IPO, the timeline is long and treacherous. Even if a seed investment can go on to raise a Series A or Series B, chances of exit are low and far out.
If you will ever potentially need the money, do not invest it in startups. Believe you will lose the investment and think of how your life would be without it. This not only ensures you can properly evaluate the risk, but also makes the process more enjoyable and any potential profits are a nice bonus down the line.
2. Think of How They Can Fail
Single handedly the worst trait about entrepreneurs is that they fail to evaluate risk properly and hold way too many invalid assumptions. "If we can get 1% of _____ industry we will be worth ____" is a common place phrase. What they don't understand is getting from 0% to 1% is extraordinarily difficult.
Believing potential investments are lying or ignorant will force you to challenge their inevitably wrong assumptions and do your due diligence properly. As the investor, it is your responsibility to see the threats the company missed and understand how those risks will affect a potential return.
3. Understand Term Sheets
If you do not know what investment caps, ratchet protections, conversion preferences, convertible notes, protective provisions, or vesting schedules then you probably need to read up on term sheets and should not be getting into the world of angel investing.
Even if you do not need to know the intricacies of these details, these can be make or break details for later rounds of funding which can end up giving all of your profits to a venture capital firm. Ultimately, there are lots of tricky plays with raising money and if you are unaware of them, you won't know you're getting screwed until it comes time to cash the checks.
4. Be Able to Add Value
The average venture capitalist spends 15% of their time doing deal sourcing and 85% of the time helping their companies grow.
As an angel investor, your job is similar. Not only will the ability to add value help you protect and grow your investment, but if you cannot add value to a company, chances are you also cannot determine if the company is truly valuable. If you cannot help them do the things that need to be done for the company to be successful, you cannot determine whether they would win versus potential competitors.
5. Do Due Diligence
Due Diligence is an often over-looked process and one of those buzzwords that is thrown around a lot, but not understood. At its core, Due Diligence is researching the industry, the players in the market, any claims the company is making, and checking with anyone who has had interactions with the company and its founders.
You need to formulate an independent idea of the industry's future, which player will end up on top, what needs to be done for any company to win the market share, and find any red flags that exist for the company. After all no founder will tell you the bad things, so a large part of this is you searching are problems.
6. Understand S-Curves
Every industry, technology, and company undergoes an "S-Curve" which means at first growth is slow, then it is rampant, and then it is slow again. The inflection period between the initial slow growth and market expansion is typically defined by the general adoption of a term for the market. Virtual reality technology has been around for decades and in fact Nintendo launched the Virtual Boy back in the early 1990's. Only in the last five years however has the technology reached a pivotal milestone for quality and growth.
During this time lots of industry names have been thrown around, but it is now virtual reality, augmented reality, and mixed reality which have become the clearest industry names. For forecasters, this trend is a good identifier for the growth of VR over the next decade. Getting into an industry is best done at these inflection points since it minimizes the chance of a later entrant displacing market share or the odds of getting in too late.
7. Be Patient
Venture investing takes time. As the adage goes, the best time to plant a tree was 20 years ago and the second-best time is today. Angel investing can be rewarding and profitable if done properly. Knowing how to spot a winner and add the needed elements for its success will set you and the company on a positive course. From there you need to be patient and work like hell.
Regardless of whether you are investing tens of thousands of dollars or a couple hundred over platforms like WeFunder, angel investing is difficult and finding a winner is rare. These mentalities will help you stay the course and hopefully find the next Facebook.
Calling all HuffPost superfans!
Sign up for membership to become a founding member and help shape HuffPost's next chapter
This post was published on the now-closed HuffPost Contributor platform. Contributors control their own work and posted freely to our site. If you need to flag this entry as abusive,
send us an email
.