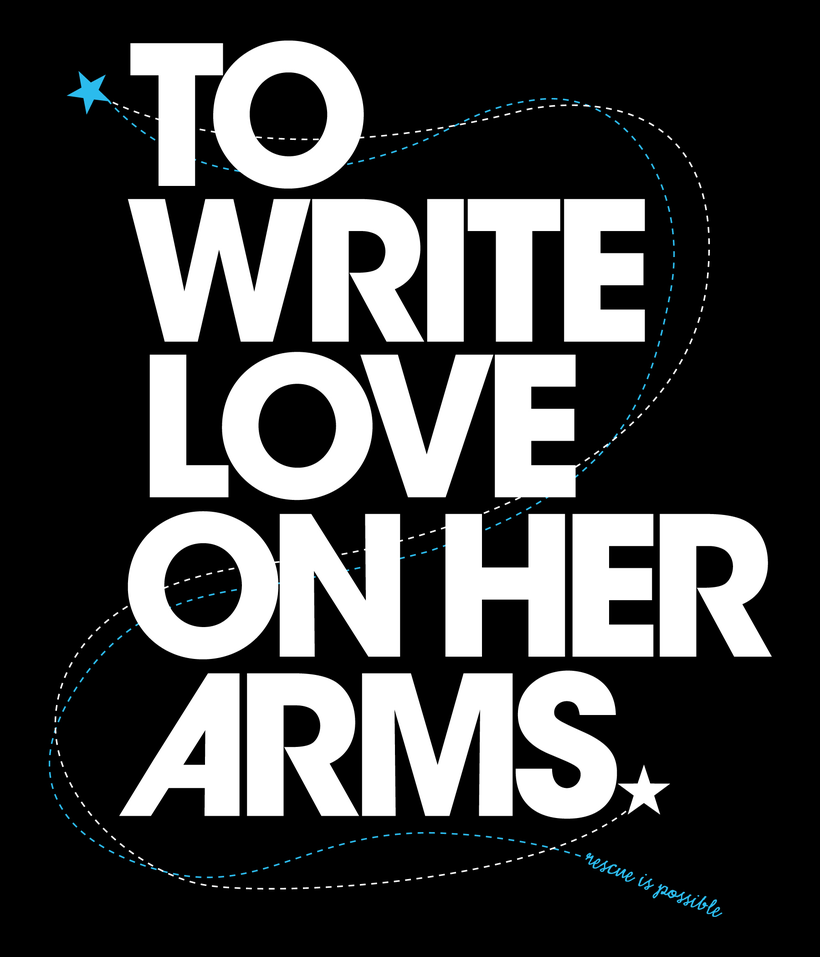 In 2006, Jamie Tworkowski founded To Write Love on Her Arms, a nonprofit that is "dedicated to presenting hope and finding help for people struggling with depression, addiction, self-injury, and suicide." TWLOHA's mission is to use encouragement and information to destigmatize mental health so individuals seek and understand treatment, while the organization raises money to directly invest into treatment and recovery, as well.
Since 2006, TWLOHA has donated more than more than $2 million to treatment and recovery, granted funding to 105 unique organizations and counseling practices; they've responded to 200,000 messages form people in over 100 countries; and they've published over 1000 mental health-oriented blog posts from contributors.
My Mental Health Hangouts co-host, Lily Stav Gildor, and I sat down to talk to Tworkowski about founding TWLOHA, his own experiences with mental health, and his New York Times bestselling book, If You Feel Too Much,
Mental Health Hangouts: Can you explain the founding of To Write Love on Her Arms?
Jamie Tworkowski: It started back in 2006. Back then was not attempt to start charity nonprofit or movement or anything like that. It was really just an attempt to help a friend on the issues we now speak to as an organization.
In 2006, my friend Renee was dealing with drug addiction, depression, self-injury, and she had attempted suicide. I ended up spending five days with her and a few other friends after she was denied entry to a treatment center, I wound up writing a story about getting to know Renee, and I gave the story the title To Write Love on Her Arms. I posted that story as a blog on a MySpace page back in 2006.
2006 was kind of the moment of MySpace, and the real beginning of social media becoming a part of everyday life. The story took on a life of its own, and we started selling t-shirts with To Write Love on Her Arms written on them as a way to help pay for treatment.
Those t-shirts went viral, as well. We heard from so many people, who had lived similar stories, whether it was their own, or someone they cared about, and even from people who had lost somebody they loved. We realized so many people in so many places were dealing with such similar things.
So, obviously it was a big surprise to try to help one person, and tell one story, and suddenly be hearing from people I had never met. In the beginning anything outside of Florida felt far away, but after a few weeks we were hearing from people in England, Australia and Canada. We were hearing from people in places I had never been, where I didn't know anyone.
Fast forward to now. We have a whole team of people, we are based in Florida, and we've become a nonprofit. We get to invite people into this conversation everyday. We get to point to hope and help, and we get to give scholarship money for people who need professional help, but can't afford it. We really try to let people know they aren't alone if they deal with this stuff, and that it's okay to be honest.
But, yeah, I definitely didn't see this coming. I met Renee through my friend I was living with at the time, and I was just moved by her story.
MHH: Had you done a lot of writing before that piece?
JT: I hadn't done much writing, though I was realizing I liked writing at the time. Writing was a good way to make sense of things. But, it wasn't until years later, probably when my book came out, that I was like okay, I can finally use this word 'writer.'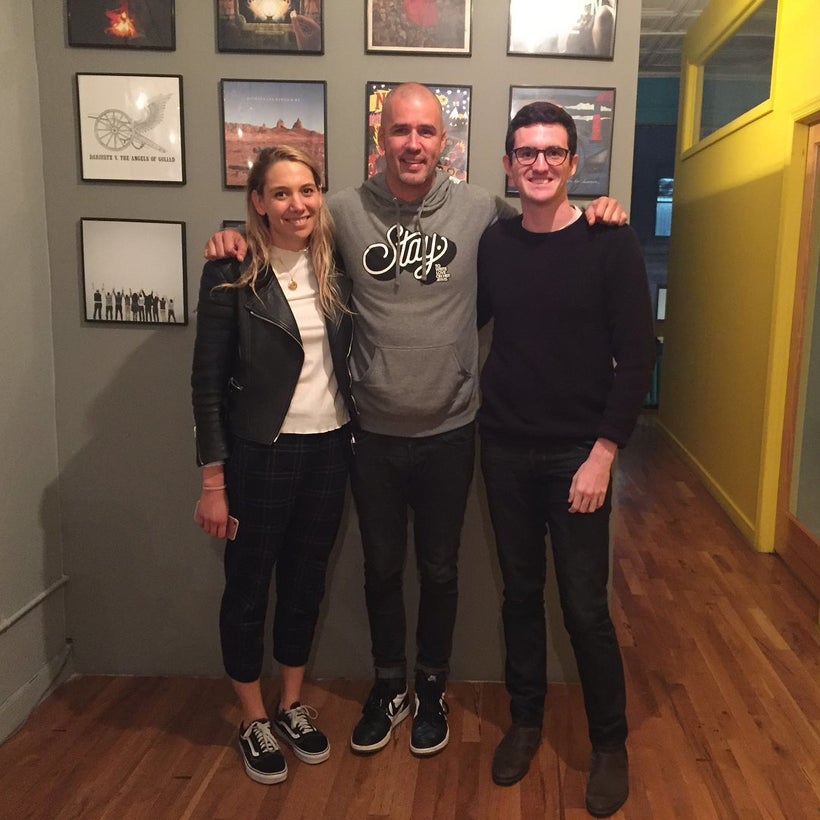 MHH: When did mental health awareness become a part of your life?
JT: My introduction to mental health was my first real relationship. My first girlfriend struggled with depression, and I totally didn't understand. It was super foreign to me, and I made mistakes, I just really didn't know. I think I had good intentions of trying to help her, but I ended up doing more harm than good.
I think coming out of that relationship and experiencing real heartache – and also depression in my own life – led to me having to go away and really learn about what this person was living with, what I was maybe now struggling with. That was my early 20s. Before that I wouldn't have really been able to tell you anything about depression or self-injury. If you had told me the words 'self-injury' I wouldn't have been able to tell you what that meant.
It's fascinating to me now, but I feel like young people growing up are hopefully more aware than we were when we were growing up. So, for me, being aware of mental health can be traced back to that relationship, which was three to four years before meeting Renee.
MHH: What's the story of the organization's name?
JT: People often ask because it's an unusual name. The night I met Renee, that night was drugs, and alcohol and staying up all night for her. Around sunrise, she took a razor blade and across her left forearm she wrote the word "fuckup."
I tell that story in high schools and other places where sometimes they're really surprised to hear that word. The reason I think it's important to tell it is because it really happened, that was real. I also think it's because if you met Renee, and you could talk about that night and that moment, I don't think you would have a conversation about profanity, I think you would have a conversation about identity. I think what she was expressing was how stuck she felt; how sad; how much of a failure; how much regret she had. If all of that relates to identity, TWLOHA is about identity, as well. It's about believing she deserved better. She deserved healing, she deserved a chance to start over, she deserved sobriety.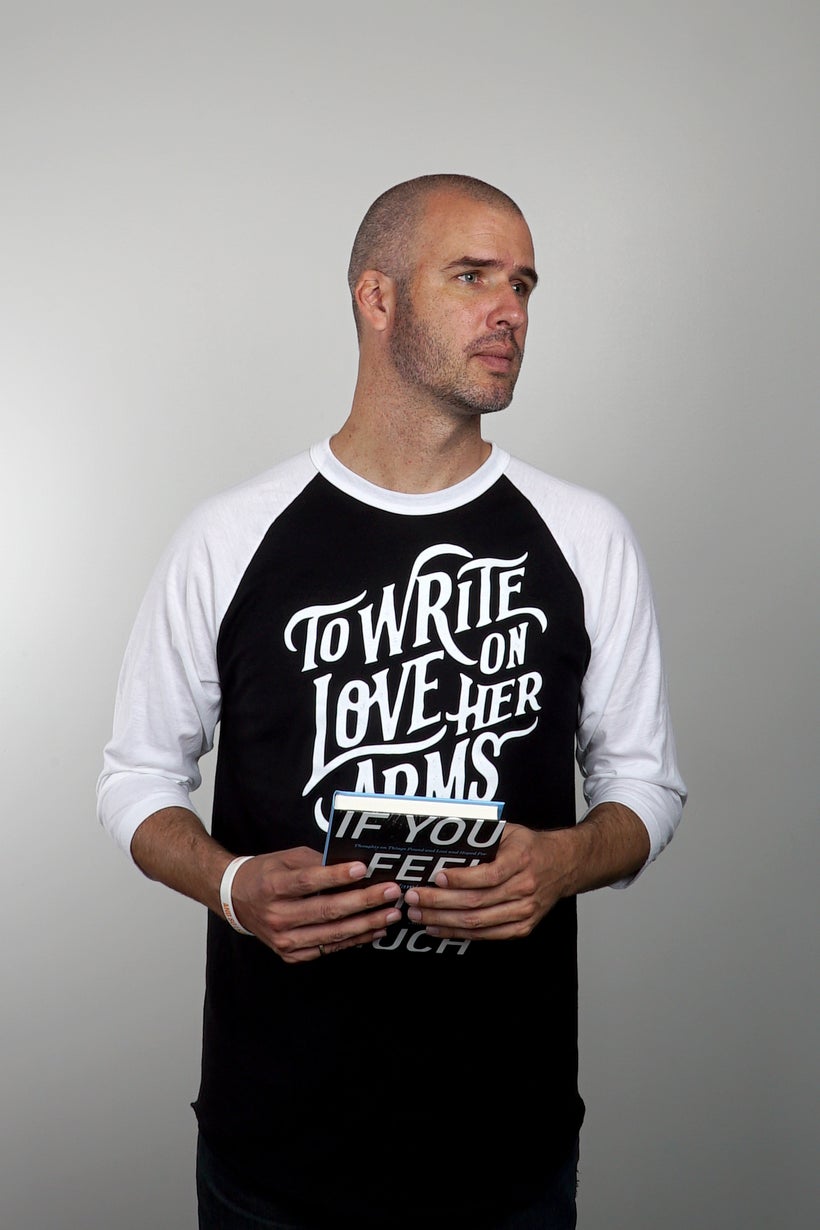 MHH: As you've gone along in the work, has it led to you introspecting and realizing more about your own mental health?
JT: My answer maybe surprises some people. I feel typically more energized and thankful to do the work I get to do. I've had to learn boundaries, and that this whole thing can't be me being the hero and listening to everyone's stories, and kind of saving the day, or having the magic words.
But, with that I am thankful I am part of a team, so the weight of what he hear doesn't just fall on me. With the system we have in place, it isn't just me running around giving out my email address. There's a whole team of people who respond to the notes, the comments, and the letters. We send people to festivals and events. We do this work together.
What I'm getting at is when it comes to my own depression – I'm totally comfortable talking about that – its something I've dealt with for years. For me, the catalyst tends to be heartache, breakups, and my own stuff. I've taken antidepressants for years, and I've had a few seasons of counseling. I'm in counseling right now. For a while I was going twice a week. Now I go once week.
Those are all tools I've become really thankful for. At this point, it's just really normal to talk about it, so it's not hard or emotional. I want to lead by example. For awhile, in the early years, I was telling everyone else that it was okay to take medicine or go to counseling, but I hadn't taken those steps in my own life. These are examples I am thankful I lived out and continue to. I'm so appreciative of those tools.
People assume the hard stuff must be everyone else's stuff. I tend to find it's when I go home. I might go to an event and speak and feel weight of that. But, it's more going back to a hotel room by myself and thinking about my own life, my family, or relationships. That's where stuff sometimes tends to get dark for me.
Seamus Kirst is the author of a memoir about mental illness and addiction, and the co-host of the Mental Health Hangouts podcast. Follow @SeamusKirst on Twitter, and like his page on Facebook.
FOLLOW MENTAL HEALTH HANGOUTS ON SOCIAL:
REAL LIFE. REAL NEWS. REAL VOICES.
Help us tell more of the stories that matter from voices that too often remain unheard.
This post was published on the now-closed HuffPost Contributor platform. Contributors control their own work and posted freely to our site. If you need to flag this entry as abusive,
send us an email
.