Jonathan Blum is the author of a new novella, Last Word, described by independent publisher Rescue Press as "the story of Kip Langer, a successful orthognathic surgeon, who is trying to raise three children, including Eric, a bright but socially awkward 13-year-old from his first marriage. As Eric gets into more and more trouble at his Conservative Jewish Day School, Kip tries to understand Eric and guide him toward making better choices. The story, set in a Southern suburban community, examines patterns of love, anger, intimacy, inheritance, and disconnection within one modern blended family."
I spoke with Blum about the form of the novella, humor in fiction, and small presses.
What attracted you to the form of the novella?
When I started writing Last Word, I didn't know that I was writing a novella. I was just trying to find the voice of the narrator. But as I worked on those first couple paragraphs, and the voice started coming to me, and I began structuring the story in my head, it became clear to me that I wasn't writing a short story and that I wasn't writing a novel either.
Novellas have a peculiar identity. They are generally 50 to 150 pages and compact in feel. They have the virtue of being short enough to please readers (like me) who enjoy intense, highly essentialized fiction and long enough to accommodate a more complex plot than can usually be developed in a short story. Like short stories, novellas can be read in a single sitting, or at most a weekend. Like novels, whole worlds can be contained within them.
In the case of Last Word, I decided early on that I was going to structure the story around the mounting misbehavior of the narrator's son. In the first disciplinary meeting at school, the son would be warned; in the second, suspended; in the third, expelled. (This three pattern put me happily in the mind of folktales.) The scope of the story -- what I chose to put in, what I chose to leave out -- would determine its length.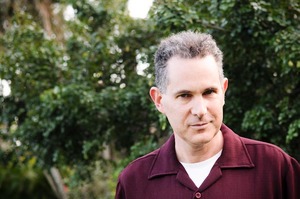 What are some of your favorite novellas and how did they influence Last Word?
My favorite novellas would include McCullers' The Member of the Wedding, Bellow's Seize the Day, Dostoyevsky's The Gambler, and Denis Johnson's Train Dreams. But the two whose influence I am most aware of are Philip Roth's Goodbye, Columbus and Natalia Ginzburg's The Road to the City.
It's hard to express how highly I think of Goodbye, Columbus. How in the world does Roth capture so many dimensions of Jewish-American life in 134 pages? The truth per word ratio in that book is very high. The story, told chronologically, is built around the phases of Neil Klugman and Brenda Patimkin's summer-long relationship. Every scene counts. Though Roth has written great longer novels, the fluid prose in this one remains particularly fresh and memorable.
The Road to the City, Ginzburg's first book, was published in Italy in 1942. It is 59 pages. A marvel of compression, it juggles two overlapping love stories and a big family of lives. At the center of the story is Delia, a 17-year-old girl who lives in a village an hour's walk from the city. The one thing she wants in life is to get to the city, which stands for the complicated world of being a grown-up -- with its amours and encumbrances, hopes and responsibilities. Ginzburg's prose is tight and unshowy; the pace is brisk and nothing is overdone. Each sentence advances the story in some significant way. The writing is often funny, but in unexpected ways that always serve some larger, poignant meaning. Among the book's charms: it keeps an eye on a lot at once, which aids compression. And it delivers the impact of a novel yet reads as though it was composed in a single, highly alert sitting.
You approach serious subjects with a comic touch. How do you know when something is funny? Who are some of your comedic influences?
While I was writing Last Word, I was fortunate to have a close friend who I could read my latest pages to out loud. It was mainly through reading to her that I was able to know how funny and engaging the writing was.
I do like stories with dark or serious subject matter that are told with a light touch and some wit. I don't tend to love jokey fiction or fiction that is trying hard to get laughs, which is often fiction with low stakes. It's not easy to pinpoint what makes a piece of writing funny and what value that funniness has. A lot of interesting comedy comes with characters who understand themselves and each other differently than we understand them. Cervantes, I suppose, is the king of this, although Carver is pretty masterful at it in his own way. The fiction writers I return to, from Flaubert to Cheever, often have great comic gifts. Donald Antrim's The Verificationist, which I read at about the time I started Last Word, is a contemporary short novel with darkly serious concerns that reaches dizzying comic heights.
What was it like to work with Rescue Press? What is your take on small publishing?
Publishing with Rescue has been a great experience. For the last few years, editors Caryl Pagel and Daniel Khalastchi have been publishing bold, high-caliber, unconventional fiction -- as well as poetry and nonfiction. Their books are beautifully made, and I like that the press is based in Iowa City, which is a special, book-loving place.
From the outset, Caryl and Danny made it clear that they wanted me to be happy with every element of the book. Most of their editorial suggestions I took. At the same time, they respected my ear and never asked me to change anything, such as dialogue or narrative diction, that sounded wrong to me.
They also involved me in the cover, which I was grateful for. I didn't have a specific cover in mind, but I did ask (1) that the cover suggest anger; (2) that the words LAST WORD be used prominently; and (3) that witch hazel, which in the novella signifies life and home, be somehow incorporated. I was really pleased with how the cover came out. The designer actually made a paint by grinding witch hazel blossoms, which are yellow and orange, and created the high-temperature cover with that.