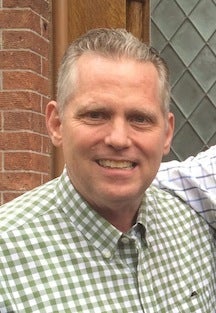 Director of Operations, Holy Apostles Soup Kitchen
A chef of nearly 30 years and a native of the Finger Lakes Region in Upstate New York, Chef Michael Ottley has long had a keen appreciation for the bounty of resources that the earth produces. As a producer he takes great pride in his passion for growing and foraging organic fruits and vegetables from his own backyard as well as local community gardens.
After two decades of working in hospitality management and food operations, Michael chose a unique career path leveraging his craft and skill to a new demographic – New York City's hungry and most vulnerable population. Michael's passion is unearthing fresh, sustainable community agriculture and applying those concepts in all aspects of operations at The Holy Apostles Soup Kitchen – the largest emergency food program in New York and the second largest in the United States, feeding over 1,000 disadvantaged New Yorkers daily.
Michael is responsible for driving down operational costs at The Soup Kitchen by 48%, and has cultivated ongoing and supportive partnerships with City Harvest and Food Bank for New York City. In 2014, he helped bring the first Farmers Market to the Chelsea section of Manhattan. Having lived in the New York City area for many years, it is always important for him to bring awareness of the availability of seasonal crops grown by neighborhood farmers and educating the local community about their nutritional and dietary value. Michael's motivation to help those making strides to improve their personal or professional situation fostered new partnerships with the Doe Fund and C-CAP (Career through the Culinary Arts Program) to help those seeking a career in the culinary arts secure gainful employment at The Church of the Holy Apostles.
Michael is a graduate of the Culinary Institute of America in Hyde Park, NY as well as member of the largest professional chefs' organization in North America – The American Culinary Federation. Michael is a notable industry expert, and has presented at numerous conferences, such as the James Beard Foundation's Food Waste Salon, Food Bank for New York City's Conference on Hunger and Poverty, Down to Earth Markets' conference on "Communities Relationship and Their Farmers Market," Gotham On a Plate's Food and NYC Conference, and Feed the 5000 USA.
Ann Paisley Chandler: Tell us about Holy Apostles Soup Kitchen -- its goals and mission.
Michael Ottley: Our mission is to feed the hungry, comfort the afflicted, seek justice for the homeless, and provide a sense of hope and opportunity to those in need. What we stand for is what we stand on – the earth. We strive to be good stewards of our environment and to be as sustainable as possible. We take pride in rescuing just some of the 1.3 billion tons of food that is wasted annually, which sadly equates to enough food wasted that could have fed 3 billion people or 10 times the population of the United States. In an effort not to only feed people, we have an inclusive goal to work on the whole person. We offer numerous enrichment services, including computer classes, tax preparation assistance, resume writing services, discussion groups, 12-step programs, MetroCards to and from a job interviews or medical appointments, and referral services for transitional housing and SNAP Benefits. We have a weekly clothing pantry, which provides coats, hats and gloves in the colder months, and distribute hair cut vouchers to those in need. We also provide job interview coaching for those transitioning to the workforce.
Chandler: This year marks the 35th anniversary of Holy Apostles Soup Kitchen (HASK). Can you speak to the evolution of HASK?
Ottley: Our evolution depends on whom you speak to. I came to HASK 9 years ago on an unexpected journey from the for-profit hospitality industry to the not-for-profit emergency food world. Needless to say, the transition was a culture shock. No way did I understand that there was so much need for this kind of work, especially not-for-profit and the hunger issues that face all of America, not just New York. We are among one of the richest countries in the world, and the recurring question is why does this exist.
Upon joining the leadership of HASK, my goal was to transform an already successful program to one that is well respected, socially responsible, and financially secure. I'm proud that we stand for integrity and have the respect and support from our community, and have implemented initiatives to maintain socially responsible operations. Now, my goals are to expand our services to include rescued food, and to serve more New Yorkers in need with continued dignity, and the same quality and enjoyable experience that you would get from any of the restaurants who participate in our Farm to Tray campaign. I'd also like to expand services to weekends and evenings by hosting a mobile market and a pop-up soup kitchen in our courtyard. And I believe offering a training program for underserved youth, including the LBGTQ community, would reinforce the values of what we offer our Guests daily at the soup kitchen – a chance to empower those seeking opportunities to further their skill set and to connect them with appropriate resources. I can go on for days about my goals, but it would make your head spin. I just need the resources, and I will make it happen. This is why Farm to Tray is such an important event for us. Making it happen through food and hospitality.
Chandler: It's the 5th anniversary of Farm to Tray. Please tell our readers about this event and its impact on HASK.
Ottley: Farm to Tray is our premier fundraiser of the year. This campaign is as grassroots as you get, with an incredible outcome thanks to our corporate and community partners, and our volunteer committees who selflessly lend their time and talent to help us reach our goals. Farm to Tray keeps us grounded to our mission and what Holy Apostles has stood for the last 35 years. We feed people, we nourish people and most important, we empower people to live healthy, sustainable and socially responsible lives. In a nutshell, it's good for our Guests (clients), it's good for our environment and we're able to raise awareness to a cause greater than ourselves.
Chandler: How can interested readers become involved at HASK?
Ottley: Our volunteer program at Holy Apostles Soup Kitchen is an experience like no other. It's more than just feeding the hungry and the working poor, it's an opportunity to help a neighbor in need, whether that means you are plating their meal, connecting with them with social services or career prep resources, or providing them with donated toiletries or clothing. It is humbling to me that anyone of us could be here seeking help on any given day due to unfortunate circumstances, such as loss of job or natural occurrences. Regardless of the situation, I have seen our Guests transition through their lives from Guest, to Volunteer, to Donor, and back to Guest. Regardless of life circumstances, we will continue to do what we do best: We Feed, We Nourish, We Fill the Soul, We Sing.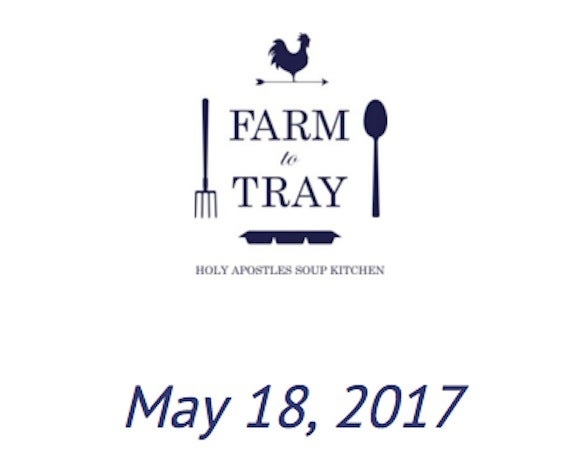 Related
Popular in the Community