What was it like growing up in New York?
It's pretty cool. I've come to realize that I'm pretty lucky growing up in the City. I mean, its not like you really 'get it' until you travel. Like when I go to France and people find out I'm from NYC and they start asking me all these questions, and suddenly you realize you're living in a pretty amazing place if kids in Paris think its cool you live in New York.

What was your first memory?

As a kid I remember running around the Metropolitan Museum of Art a lot. The Temple of Dendur was a great place to play tag! And the Arms and Armor gallery is really cool.

Did you always feel like city kids had access to more and were a bit more advanced than other kids?
In the City you're exposed to so much! When I was younger my parents would take me to the places they were going, whether that was an art opening or a dinner party or a reception. You don't realize it at the time but it really shapes your perspective and helps to socialize you more, especially in the adult world. But of course there's also bad influences in the City, too, so you have to learn how to handle yourself and judge each situation as it comes. The other thing is that as a teenager in the City, its also much easier to get around and you're not dependent on being driven by your parents everywhere. So I think it does help to mature you faster than most other places.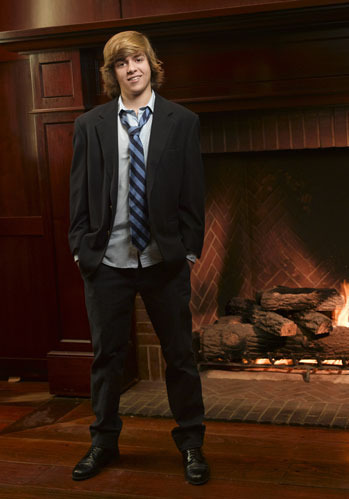 Is there a certain pride to growing up in New York City?
Sure there is, but I also really like to travel and discover new places and meet new people. I think that's part of being a New Yorker, you're just more comfortable in new and different situations so you're always ready to be adventurous.

What were some of your favorite places in NYC? Hangout spots, Meeting places, in central park like great lawn, the bandshell etc.?
Central Park I think is one of the best places in the City to just hang out. I mean, you can play soccer or shoot hoops with a buddy or just walk or go ice skating or something with a girl. There's always something going on there.

Why do you think everyone on the planet wants to live in NYC?
If you're walking through Times Square or over by the Empire State Building, sometimes it feels like everyone in the planet is already here. But that's also what's so cool about this City. You hear just about every language spoken and you meet people from all over the world.

How do you feel about becoming a sort of cult like figure? Is it scary at all?
Wait, I'm a "cult figure"? Are you trying to creep me out or something?

Where would you want access to that you have never been in NYC? The vault inside the Met, hot club?
Well, my little sister got to be one of the first to do a sleep over party at the Natural History Museum and she said that was pretty cool and a great place for playing tag. But for me, maybe a sleep over at the Federal Reserve down on Wall Street.
Popular in the Community