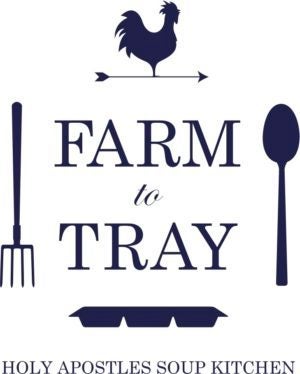 Ann Paisley Chandler: As this year's Farm to Tray honorees, what does this mean to you?
Timothy Higdon and Patrick Athy:
For both of us this is a very flattering honor. We've been working with Holy Apostles Soup Kitchen for many years and love the mission. We were very hesitant to be recognized as we've only worked with Holy Apostles Soup Kitchen because of our love of services they provide. If we can help in any way, we are happy to do so.
Chandler: As founding Farm to Tray partners, what are your roles and how did you become involved with Farm to Tray?
Timothy Higdon: I was teaching philanthropy and fund raising at NYU. We selected Holy Apostles Soup Kitchen as a partner for the students to assist in a fund raising project. The project evolved into what is now Farm to Tray, the annual benefit.
Patrick Athy: I had been working with Starwood Hotels for years and had been acting as the community service chair for the region. As part of a program called Starwood University we encouraged community service activities. We had been volunteering on a monthly basis to send individuals to assist with the daily soup kitchen activities. When Timothy was working on the first Farm to Tray event with his class he asked if we could help. We offered up the community service opportunity and folks signed up excitedly. That year and each year since we have provided all the service positions (bartending, registration, bussing, serving) that help Farm to Tray succeed on the day of the event. Marriott International recently purchased Starwood and have the same commitment to community involvement. We are excited to partner this year with our Marriott family to sponsor the event once more.
Chandler: What excites you most about Farm to Tray and the impact of its goals?
Higdon: It's the ability to bring local restaurants and chefs together with people who are interested in food to become aware of the folks in the area that are having problems putting food on their own tables. It's the opportunity to provide financial support to the organization so they can continue to take care of those in need.
Athy: I'm continually impressed at the work Holy Apostles Soup Kitchen does on a daily basis. They not only provide meals to New Yorkers in need, but also have offered social services assistance and other activities such as creative writing and yoga that help feed the souls of the guests.
Chandler: Why should interested readers support Farm to Tray and Holy Apostles Soup Kitchen?
Higdon: It's a great opportunity to participate in providing a warm welcome and nourishment to those in need.
Athy: It's an amazing organization that provides a much needed service in the city. The staff and volunteers that provide for their guests are some of the finest individuals on the planet! They need all the support they can get to continue their work.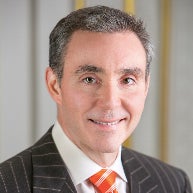 Patrick Athy has been working as a Human Resources professional for the past 33 years, mainly focusing in the hospitality industry. He is currently working with Marriott International as Director of Human Resources for St. Regis New York Hotel. He acts as co-chair for the New York Business Council for Marriott, assisting in coordinating community outreach and volunteer efforts for the area.
In addition to having served on the Host Committee for the Farm to Tray benefit for Holy Apostles Soup Kitchen since it's inception, Patrick serves as an Advisory Board Member for Animal Haven Shelter in New York City.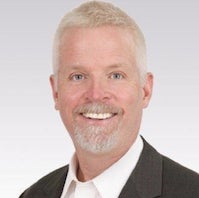 Timothy Higdon has 34 years of leadership and management experience in nonprofits, military and the private sector. His career has focused on the nonprofit sector in permanent and interim senior leadership roles.
He is an Adjunct Assistant Professor of Fundraising at New York University's Heyman Center for Philanthropy and Fundraising and at the School of Professional Studies at Columbia University.
Timothy is a former Army Major who served fifteen years in the US Army Corps of Engineers. He holds degrees from Indiana University (B.S.) and New York University (M.P.A.).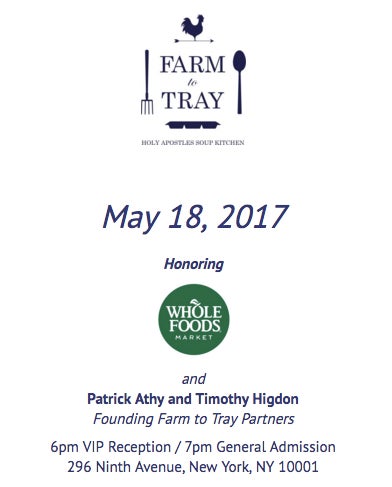 Related
Popular in the Community