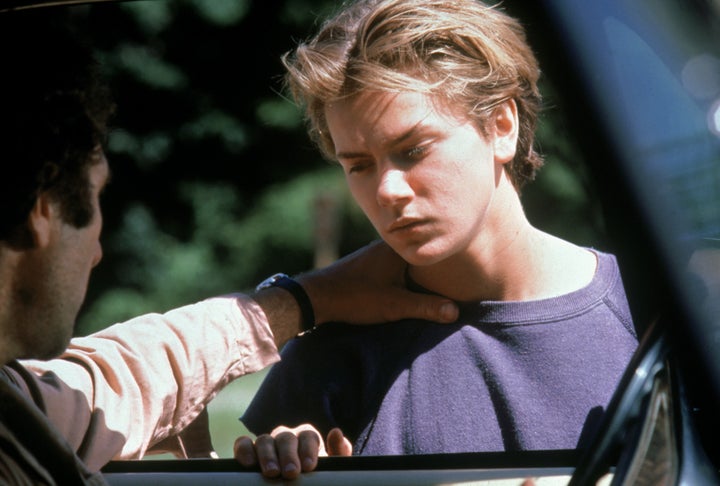 If Generation X had a hero, it was River Phoenix. In his every vulnerable performance, he seemed to embody the thoughts and concerns of an entire generation. On September 27, Dark Blood the last film that Phoenix appeared in, yet never completed, will premiere at the Netherlands Film Festival in Utrecht. Nearly nineteen years after his death, the Dutch director George Sluizer will unveil Phoenix's final film.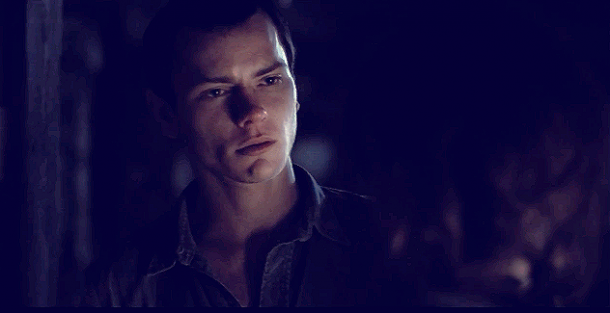 I met Phoenix once on tour with his band Aleka's Attic in a derelict underground club in Knoxville, Tennessee. During a pre-show sound check, the crowd chanted, "River! River!" I noticed a scruffy urchin with faint Spanish moss covering his cheeks. As he looked at me sheepishly, he said, "They have no idea it's me." Then it dawned on me the boy they were screaming for (River! River!) was standing next to me. I was so shocked I could hardly speak, but in those few moments I glimpsed a private hidden person, a young man who craved anonymity, but felt compelled to perform for his admiring public, just as he had as a child on the streets of Caracas, Venezuela.
Phoenix's younger brother Joaquin also created I'm Still Here, a disturbing look at how fame distorts a person's identity. In River Phoenix's many luminous portrayals of young, often troubled men - the one that left a lasting impression was The Thing Called Love. With his last movie that he starred in and completed, Phoenix stole the show as a sweet young man named James Wright trying to make it as a country music singer in Nashville. I spoke with director Peter Bogdanovich about the making of his film and those last horrible days after Phoenix died.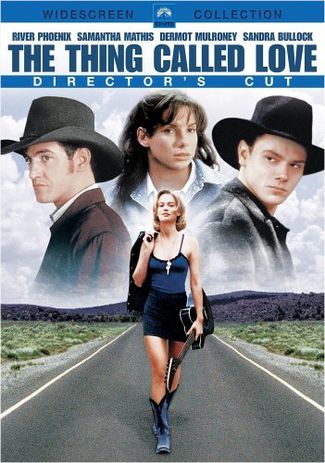 Nicki Richesin: In 1993, you directed an incredibly charming film The Thing Called Loved with River Phoenix and then relatively unknown stars Sandra Bullock and Dermot Mulroney. You cast River Phoenix as a wayward kid- a kind of bad-boy-trying-to-turn-good in James Wright. What originally drew you to River as the lead and how did you find working with him on your film?
Peter Bogdanovich: When we were preparing the film, we thought he was too big a name and that he wouldn't be interested since it's essentially written from a women's point of view. River wanted to sing in a film and this would give him a chance to sing. When we spoke on the phone, I said, "I have just one question for you. You've never played a character with such an edge to him. How would you do it?" and he said, "silence." I thought that was such a brilliant response.
NR: There is a remarkable scene in the film when James sees Miranda Presley (played winningly by Samantha Mathis) perform at the famous Nashville bar Bluebird. He says, "That was so soulful" and it kind of breaks your heart to hear him utter this phrase. He's proud and vulnerable and passionate, but there's this sad determination in his bearing. Was this line ad-libbed or did you direct Phoenix to reveal all of this in that moment?
PB: That was an ad-lib. Samantha Mathis broke up with John Leguizamo after working with River. They were very much in love. They fell in love when they kissed in the back of the truck.
NR: Why was it important for you to direct this film about doomed young love and in kind of a twist on the theme: a big city girl who goes to a smaller city to try and make it?
PB: I like country music and young people. I liked the basic plot and thought it was a good story of four kids trying to make it. I was attracted to the notion.
NR: How do you think River achieved such intensity on the screen?
PB: He really got into it. I didn't meet him until he was into the part. By the time he came to California, he was into the role. I thought he was a little edgy, a little difficult. I didn't meet the real River Phoenix until after the shoot. I found out he was more like Huck Finn. He was adorable and a great help on the picture. He had what Hemingway called "a built-in shit detector." We had two writers on the script and he would complain if he didn't like the lines, but he was glorious to work with.
NR: How did you feel when you found out he had died?
PB: He was straight during filming. I had a date with him on November 1, the day after he died. When I spoke with him a few weeks before, he said he was clean and had been clean for 3 or 4 months. I was devastated by his death. We had just attended the Vienna Film Festival and it was shown to great acclaim. We left Portofino for a few days and on the flight back to L.A., I was talking to a friend, the screenwriter Robert Towne. He was raving about Johnny Depp and I was raving about River Phoenix. When we landed, Bob told me he wasn't sure, but he had just heard that River had died. My assistant met me at the airport to tell me. I felt like I had been hit over the head. The next day, I went over to his house and Joaquin cried in my arms.
NR: What do you think River Phoenix's legacy will be?
PB: He was a brilliant actor. A very talented actor and a sweet person. I think indecent play was at work his last day. Someone slipped him uncut cocaine or heroin. Something lethal. They decided not to pursue it. He didn't make that many films and so he didn't have a chance to live out his potential. Tony Curtis said, "It's impossible to calculate the level of envy in Hollywood." I think envy killed him.
The Thing Called Love (Director's Cut) starring River Phoenix and Samantha Mathis is available on DVD.
-- Nicki Richesin is the author and editor of Crush, What I Would Tell Her, Because I Love Her, and The May Queen. She is the San Francisco correspondent for Du Jour and a frequent contributor to Sunset, The Huffington Post, Daily Candy, and The Horn Book. Find her online at www.nickirichesin.com.
.
Popular in the Community