Co-authored by Jeff Peterson and Dang Du
Dang Du is a cryptocurrency writer and blockchain strategist.
Interviewed by Jeff Peterson and Rob Peterson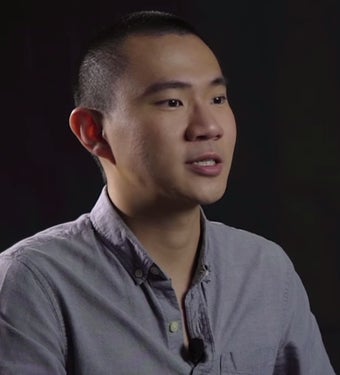 The brothers Rob and Jeff Peterson team up to interview Tai "Popo" Chen, Founder and CEO of COBINHOOD, a next-generation cryptocurrency service platform with 0% trading fees that had an ICO of about $10M. Popo Chen was also Co-founder and an engineer for 17 Media (app)​, a Livestreaming​ platform for Android and iOS. The company has raised over $33M. They had as many as 5M daily users.[1]​
We (the interviewers) introduced ourselves to Popo who, to our delight, said he read The Bee Token website. Diving straight into the story behind Cobinhood, we asked Popo what inspired him to create this cryptocurrency exchange and to walk us through the process of building a team and the platform.
Popo introduced himself as a serial entrepreneur. This innovative drive brought him into the crypto space after exiting his last company, which then fueled his desire to learn about foundations of blockchain tech.
When he started day trading across different crypto exchanges, it became clear that his monthly returns (profit margins) were wiped out by fees, as high as 2.4%. As a day trader entering and exiting positions several times a day, the monthly average exchange fees ran up to 20 to 30% of the total value. This is a daunting fee structure for retail traders, which also struck us. And taking in price volatility, the fees could halve the profit margins. That inspired Popo with the concept of the zero fee trading platform called Cobinhood.
After putting down the concept in June of this year, his team started building up the platform in July and planned to launch an initial coin offering (ICO) in September. The team ran a successful ICO and garnered strong community interest in platform development -- Popo believes this is due to their shorter roadmap in delivering releases compared to other startups. For example, the online platform has just recently launched. He predicts that in a few months their ICO token will be considered a COB after rising four times more than the ICO price. He's encouraged by the community support which validates the business model.
We then asked how soon did Popo start marketing their product and build community interest? He thinks his team is very fast-paced, having launched the ICO in September after just starting the marketing in August. They went on a social media sprint, including a Telegram group, Slack channel, as well as appearances on reddit, media outlets and every major social channels. They went aggressive on press releases, rolling out Medium blogs every week. They made sure to publish updates of platform development and Github changes, along with well-documented API tutorial.
They amazingly pulled together a talented team in a small amount of time, starting with around 5 people in September and currently up to 40 strong, and is predicted to grow to 100 people next year. The team shares a common vision to build a platform for retail crypto traders who want to avoid steep fees. It's a gateway between the fee and award, as Popo explains. His engineers toiled seven days a week with little to no sleep, often sleeping in the office. We (the interviewers) nodded in agreement, based on experience with Silicon Valley startups.
Popo said his team launched a marketing campaign one month before the ICO. Two weeks before the ICO, they had a white paper, along with a prototype that featured builder price charts and can do orders. He's proud of his team's speed and agility compared to other teams who push out a white paper 3-4 months in advance of the ICO. The competitive landscape even got tougher when his team learned that others have cloned their concept of zero trading fees. But Popo is quickly to point out that some exchanges may claim very low trading fees, but in reality they deliberately set the spread to their advantage. We pressed Popo for concrete examples of exchanges that engage in that type of behavior. Popo refrained from naming names, but describes the issue in detail:
Mostly like eToro… so some ETF trading platforms, they give you a quote that is close to the market price but actually has maybe 1% of spread already in that and even in some small countries because the fiat support in that country is limited, so the spread is even larger. Those citizens cannot easily buy crypto (buy and sell) so that country's niche market provides an opportunity for arbitrage [...] because of the informational asymmetry of the real market price between the traders. [Another problem] is some exchanges and purposely they delay the transaction that you sent [for the same purpose].
The order may take ten seconds to settle, so what does the platform do between the third and ten seconds? It arbitrages by itself. [It can trade] more high frequency than you so they can get faster information from the order book and they deliberately [don't] place your order and they can do arbitrage during the [delay] time.
Given the massive profits these exchanges make (~million USD/day), Popo is also frustrated and discouraged that they don't invest in better customer service or user experience. From experience, he points out that the Know Your Customer process takes very long to process, even up to several weeks to verify. We also share that concern with Popo, citing customer discontents about exchanges like Poloniex that have clunky platforms with slow customer service. Everyone in the room agreed there are accountability, transparency, and incentive problems with current exchanges.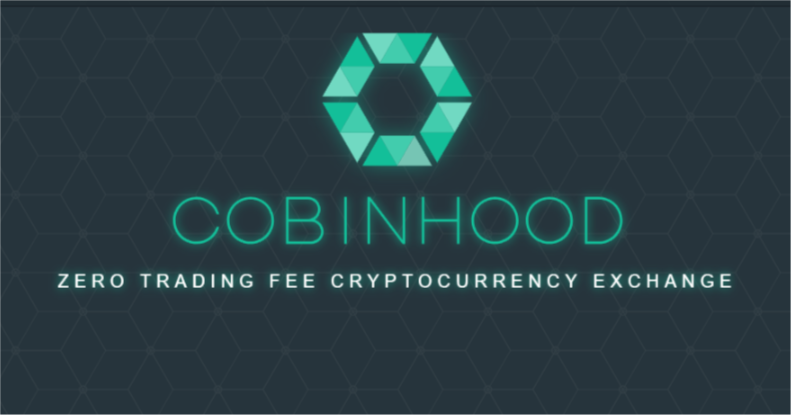 Popo argues that problems with current exchanges can be solved by Cobinhood which focuses on a great user experience with a desktop and web app. All platforms support the same functionalities, including algo-trading that can be integrated with the API system.
We shifted over to career advice. Looking back, Popo thinks the most valuable lessons is having an outstanding team dedicated to a vision as you build out the platform. A testament of that is when all the employees buying roughly one million USD of the COBs, becoming stakeholders in the business model, in the project's own currency. Some employees even request their salary be paid in the native COB currency, from the company reserves. The token price has appreciated 4x, which is a happy story for the employees. Popo expects the token to rise to over a billion in market value next year when the platform launches and attracts traffic and trading flows.
Popo says Cobinhood has zero fees, but the exchange offers premium services. For instance, it provides margin trades, which provides margin loans from a peer to peer lending market. If customers pay in cobs, they get a discount. Cobinhood also offers ICO underwriting service to help traditional internet companies with blockchain implementation. The underwriting service fee is about 5% of the tokens issued.
We (the interviewers) asked Popo if he has any advice for future entrepreneurs in the cryptocurrency space. He said if you have a "great team and dream big enough" then you can be very successful.
Popo concluded by thanking his team and community for all the support.
You can find more about Cobinhood by visiting their website.
About the authors and interviewers
Dang Du: cryptocurrency writer and blockchain strategist. After earning his public policy degree from Johns Hopkins University, he spent his early career at think tanks and the federal government before pivoting to the private sector to focus on how tech can transform finance and spur social innovations.
Jeff Peterson: MD/PhD student@University of Miami, Contributor@HuffPost Blog, Founder@The Thought Leaders Dinner, Advisor@The Bee Token, Advisor@Brain Wave Technology, and is a former dating coach. He is a geek about innovation that could change the world as we know it. He also loves learning languages (speaks 5) and photography. He also finds it strange to brag about himself in the 3rd person.
Rob Peterson: Smart ​Contract ​Engineer for The Bee Token, Rob ​is ​a ​formally ​trained ​Mathematician ​with ​professional ​software ​development ​experience. ​He ​was ​a co-founder ​of ​The ​Taste ​Institute ​where ​he ​developed ​consumer ​and ​product ​targeting ​algorithms. ​In addition, ​Rob ​was ​a ​Software ​Engineer ​at ​ShutUpAndTakeMyMoney ​where ​he ​developed ​their ​search and ​recommendation ​system. ​Rob ​holds ​degrees ​in ​both ​Mathematics ​and ​Economics, ​specializing ​in Game ​Theory. ​He ​has ​been ​a ​blockchain ​enthusiast ​since ​2012, ​and ​in ​his ​spare ​time, ​he ​likes ​to ​teach people ​how ​to ​write ​smart ​contracts.
Calling all HuffPost superfans!
Sign up for membership to become a founding member and help shape HuffPost's next chapter
This post was published on the now-closed HuffPost Contributor platform. Contributors control their own work and posted freely to our site. If you need to flag this entry as abusive,
send us an email
.