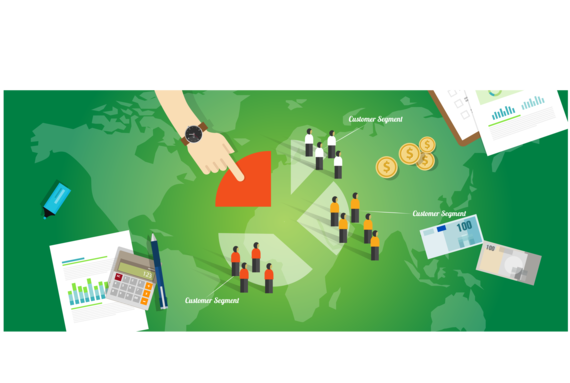 I recently met with my friend Shreesha Ramdas, founder and CEO of Strikedeck. When a super smart, serial entrepreneur like Shreesha embarks on a new startup adventure, I know that there is deep thinking about the underlying trend - in this case, it is customer success.
Here is a quick Q&A on the topic of customer success with Shreesha
RS: What is Customer Success, and why is it important now?
SR: Customer Success (CS) is a professional function that maximizes the value customers receive from a product or service. It enables customers to realize economic gains from their investments, and pairs them with a Customer Success Manager to grow the relationship, and ensure an enduring partnership.
Coinciding with the growth of the subscription economy, CS has emerged as the solution to nip churn in the bud. Since subscription businesses, including SaaS companies, feel the pinch of churn much more than other type of business, CS has quickly become essential for companies that want to retain and expand their customer accounts.
There is pressure on public companies utilizing a subscription model to report on churn, since venture capital firms give high weightage to churn rates. As such, Customer Success has become equal in importance to Sales, Marketing, Engineering, and Product teams within SaaS companies. It is interesting to note that there has been an impact on customer expectations across industries; overall, customers now require better service, support, interactions, onboarding, and training than ever before. What started in subscription and SaaS has now spread, resulting in a colossal push for Customer Success teams.
Today many companies use Customer Success as a competitive differentiator and lever for growth. Customer Success' importance can be understood by looking at four statistics:
There are currently more than 10,000 jobs open for CS, Google search traffic volume for Customer Success has tripled in last five years, more than $150M in investment has gone into the industry, and there are now more than 500 new meetups, conferences, and events on this topic. Making Customer Success a priority is not longer an option, but rather an imperative.

RS: Who should know about Customer Success?
SR: Everyone in your company should care about Customer Happiness and Health, because without customers, there is no company. Customer Success isn't a single department's job; most employees think it is someone else's responsibility, but it should be a core company philosophy to respect and appreciate your customers. Each employee needs to be held accountable for Customer Success, and encouraged to add more value at every stage of the buyer's journey. CS is not just a post-Sales function, but rather an entity that brings a company together around their customers to ensure customer happiness, and build lasting partnerships. Customer Success is an organization-wide movement, and everyone should take part in the customer's journey.
RS: When should one begin working on Customer Success?
SR: Every company should invest in Customer Success from the beginning. In fact, you should start thinking about Customer Success when developing the customer acquisition model.
Here's why: When customer acquisition and Customer Success work together, they combine to form a powerful 'Growth tool. Investing early and often in Customer Success is essential to business growth, and ensures that you retain the customers you have worked so hard to acquire. An initial CS model can focus primarily on onboarding & product usage, and as the team expands, evolve into a full-blown Customer Success program. The process to ensure customers realize value from their investment should start from day one, along with the building of long-term customer relationships. If your CSMs track customer goals and proactively determine ways to help them accomplish those goals, retention will transform into expansion.

RS: How should one prepare for Customer Success?
SR: Customer Success is still a fairly new concept for many companies. The first step in understanding CS is to educate your executives and team managers on the uses of CS, and use their thought leadership to filter that knowledge throughout the entire organization. It's not just Customer Success Managers who need to be trained, but rather the entire company that needs to shift their consciousness towards the proactive, customer-first mentality that pervades the profession.
The next step is to gather consensus amongst the key stakeholders in the organization to determine a customer happiness model, including which parameters to use, the appropriate weightages, and the ideal optimization strategy. Once your foundation is in place, it's time to assemble a team of CSMs, and begin building successful customer journeys.
RS: How do you embark on a Customer Success management journey?
SR: Customer Success doesn't focus on technology or methodology, but rather emphasizes mutual gains for the customer and vendor. If the customer is satisfied with your product offering, they become your most passionate advocates, and are open to working with you in a higher capacity. Naturally, this results in more revenue for you, the vendor! The CS management journey follows these steps:
(1) Create a customer happiness model & rules for optimization
(2) Implement an actionable engagement strategy
(3) Hire the right team & define daily operations
(4) Empower the Customer Success team with the tools, processes, and best practices for success and
(5) Celebrate accomplishments and customer wins.
Popular in the Community