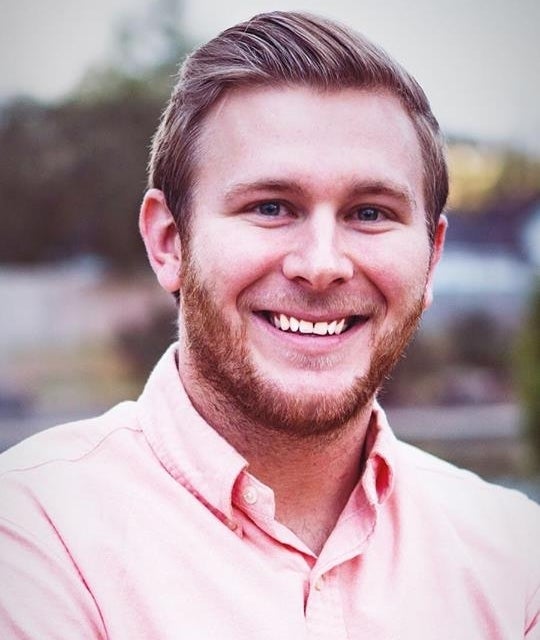 Tell me a little bit about your background and how you ended up choosing the social media marketing field.
I have always had an interest in social media in general because of its ability to connect people from all around the globe. Being raised in southern Georgia, opportunities to better yourself just always seemed to be a bit tougher to find when compared to other parts of the world. To be clear, what I mean by that is just simply the power of networking. The invention of the Internet as well as social media now allows for individuals in the most remote locations in the world to be able to communicate and network on a global scale, so long as an Internet connection can be established. This alone fascinated me, so I joined the social media space as soon as it became available. Like most people, I used social media in the beginning for fun to keep up with friends. Eventually, I noticed the enormous value in utilizing social media platforms for business purposes.
What made you take the leap into entrepreneurship?
Honestly, I have always known at an early age that I would be the CEO of a company one day. I know that sounds crazy to some people, but I can literally remember being as young as 10 years old and aspiring to one day having my own business and creating a 6-figure income. Because of my mindset, I feel like I have always had an act for entrepreneurship. Entrepreneurship also excites me because it is stepping out into that unknown, risky space. It involves daily sacrifice that most people are not willing to do. I have never truly viewed myself as working for someone else. I have always wanted to have my own thing for as long as I can remember. That whole risk versus reward concept intrigues me because in entrepreneurship, there is no glass ceiling. There are no caps so to speak on income. You have the freedom to go out and make as much as you want financially. But you must be willing to put in the work. I was raised in sports my entire life as well though, predominately baseball, so I also think that plays a huge role in why I have such a win at all cost attitude.
What are 3 best practice tips you can share with our readers as it relates to your industry?
For businesses or influencers who really want to take their brand on Instagram to the next level you should follow these helpful tips/strategies:
1) Consistent posting: Posting is key to consistent growth. The more your posts are out in the world, with your hashtags, the more likely you are to become discovered. This is not rocket science, but many people fail in this area. The goal is to develop a feeling of anticipation with your audience. Be consistent and post around the same times each day.
2) Build your network within your niche: Networking with people within your niche is huge. Cross-promoting one another is one of the fastest ways a page can grow. Stick with people relative to your size if you are wanting to utilize cross-promotion without reaching into your investment money.
3) Utilize IG stories: Instagram stories give a brand the ability to interact with their followers and thus increase engagement. People like to connect. Posting daily on your IG story helps users feel connected! Don't be afraid to show them the face behind the page!
How do you personally define success?
To me, success simply means having the perseverance to deal with adversity as it shows up on your doorstep and not letting it knock you off your path. It means having the guts to stick it out when the going gets tough. Failure does not really exist. It is man-made. It is merely a game we play with ourselves in our heads. If we are strong enough to persevere when the intended result is not achieved but we learn from it so that we are more equipped in our next attempt, then did we ever really fail? I think not – you just experienced success.
How do you differentiate yourself from others in your field?
By being authentic and available. I get a lot of positive feedback from clients who are just appreciative of the fact that I am typically always available to help with any questions or concerns. I do not have an overseas call center. All my clients have direct access to myself, the decision maker, whether it be via email, phone, or WhatsApp. I also try to be as authentic as possible meaning everything my company does is real and exactly as advertised. There are zero gimmicks. This is huge for many customers in a modern world where there is a lot of deceptive advertisement. We pride ourselves on true, organic growth which is how we can help businesses generate more sales.
What would you say to someone who came to you for advice about taking the 'leap of faith' into entrepreneurship?
I would tell them to go for it. Take the plunge. The gratification you will receive from one sale of something that is yours will far outweigh drawing any check at a typical 9-5 job. But, be ready to WORK. Nothing in the entrepreneur space is easy and I think every entrepreneur out there would agree with me. It takes a unique set a dedication, commitment, and work ethic to be successful starting from ground zero, but it is worth it in the end. The climb up the mountain may seem like a marathon at first, but break the climb into stepping stones by setting small daily goals.
We are entering an era where everyone is interested in multiple income streams. How does one decide on a business to pursue?
For me, it was figuring out what I was passionate about and finding a way to monetize it. There is a saying that goes something like this: "If you can find work in something you are passionate about then you will never truly have to work a day in your life." This means that every day you wake up it doesn't really feel as if you are going to work like it does when stuck at a normal 9 to 5. You become excited about getting up in the mornings – because you get to do something you enjoy. This is a GAME CHANGER. Mondays are no longer dreadful Mondays. And you will work much harder which generates more success in most cases.
What would you say was the single most influential factor in your business' success?
Networking – hands down. There is saying that goes: If you want to go fast, go alone. But if you want to go far, go together. I interpret this to mean if you want to be the best in your industry and accomplish something that is impactful enough to make a difference in this world, you will need a TEAM. Sure, I have been able to experience small daily wins by myself, but it was not until I started partnering up with other big players in my industry that I started really creating momentum. I am a BIG believer in what I once learned from a mentor: Never get away from what you know. If you ever want to expand outside of your comfort zone, make sure to partner with someone who specializes in that specific area. Don't try to be your own personal Swiss army knife. That typically ends in disaster.
Name 3 people in the business world who inspire you the most.
Jason Stone. Grant Cardone. Mike Dillard.
These three-entrepreneur's email list is a must have. If you don't get emails from them– go sign up. We all must have someone we can continue to grow and learn from no matter our status. After all, it is called "life-long learning" isn't it?
How can you be reached if someone is interested in your services?
I can be reached several ways. The most efficient way is to email me at staff@officialryanwhite.com or visit us online at www.officialryanwhite.com! You can also connect with me on Facebook, Twitter, LinkedIn, or Instagram: @R_white12 or @SocialRevelation. I would love the opportunity to connect with anyone interested in our services! Our mission remains to help others become more successful through organic growth and exposure on social media platforms.
Related
Popular in the Community