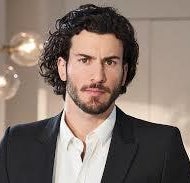 Steve Gold is the newest handsome face to join Bravo's Million Dollar Listing New York (MDLNY), showing NYC's elite home buyers the most coveted listings in real estate. He joins dynamic cast mates Ryan Serhant and Fredrik Eklund, who he actually knew prior to filming. Gold has been a successful agent since leaving the world of modeling for real estate a decade ago and is not letting reality TV slow down his work pace or hamper his dedication to the job. Gold took the time out of an extremely busy day to speak with The Huffington Post so fans could find out more about him:
What drove you to leave modeling for this high pressure NYC career in real estate? We see you work pretty much around the clock, with early morning and late night emails and calls.
I was a model but never really enjoyed that job. I viewed it as a transitional career and as a means to make money while I was in college. I studied finance and had an investment banking job lined up and modeling was still there, but it was kind of a band-aid when I was 20 figuring out how I wanted to make a living. Real estate was something I was interested in even as a young kid. I always liked properties and I would look at the paper on a Friday and ask my mom if we could go to those houses.Through the modeling world, I was introduced to the architecture world and to design and it all made sense. At one point, I met a really successful broker and thought 'I should do this.' I took an online course and three weeks later went to work.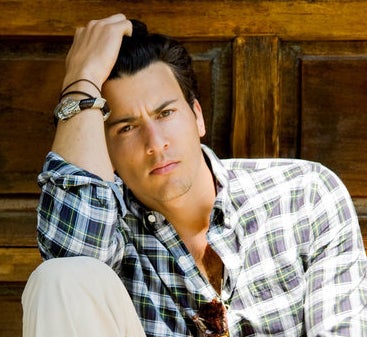 Which do you find to be a more humbling profession, modeling or real estate?
I guess both of them in different ways... I guess I am humble, but don't try to be. That's just how I am. With modeling you deal with rejection through an agent and that's someone you have to ask if you were rejected, but otherwise in the modeling world, you are going from appointment to appointment, waiting in line a ton, and for me that was incredibly boring. Some people appreciate how much free time there is in modeling but for me that was the most destructive thing about it. I am fortunate to do well in my job now because I don't have free time. I like to constantly be working. Also, what was humbling and super challenging about modeling was that I had no control: you show up, they take your photo and then you wait. Then they do that with 100 other guys and put you on option and then 20 guys are on option...Then 3 weeks later you hear nothing and there's nothing you can do. You can't go to the gym because you'll become too muscular and if you don't go to the gym, you're too skinny. You just have to be the right fit.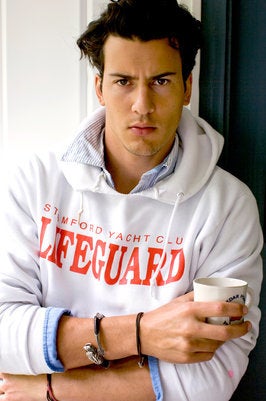 Modeling was much more difficult for me personally because it's something you can't work harder at. With real estate, there are things I can do to get better at my job and better for clients. I can put in those calls - early morning, late night, I can know all the listings, be in all those buildings.
Also, in high school, I was competitive with sports as well as in the classroom, so modeling was a more humbling turning point in that sense. I also come from an upbringing that was not about affluence. We had dinner together every night and didn't go out to eat more than once a week because it was expensive. I learned the value of the dollar young and what it takes to be successful.
I know you knew Fredrik and Ryan going in, but how well did you all know each other?
I've known Fredrik and Ryan from being in the business for 10 years and I worked in the same office as Fredrik at Douglas Elliman. I have been on both sides of deals with Ryan. He has come to my listings and I've gone to his. Some went well and some went sour, but I've known both of them and respected them for a long time. I really like how they have taken the show and done well with it and have also had their careers blow up.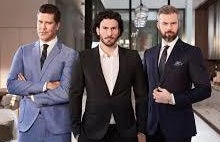 This matchmaking question comes from a fan of yours, Shana B.: Would you date Tinsley Mortimer of Real Housewives of New York?
I don't know Tinsley. I know the name...and I think I know it because we have friends in common from a long time ago. I never met her, so no clue if she's my type or not.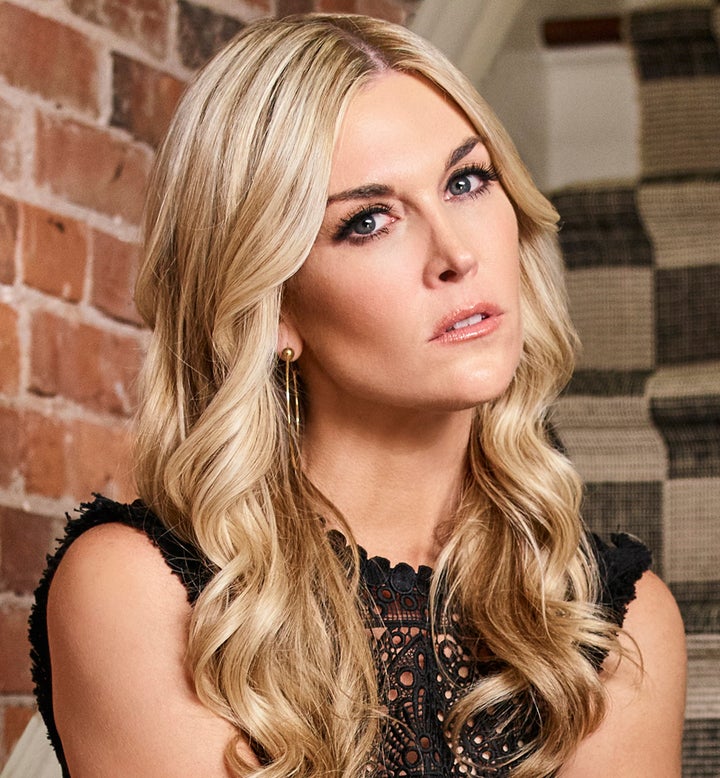 Do you have a "Bravolebrity" or celebrity crush?
I don't think I have a Bravolebrity crush. There are celebrities that I think are cute, but for me when it comes to crushes in general and liking someone, it's someone I have to meet in person.
Here's a question straight from The Proust Questionnaire: What trait do you most admire in others?
I appreciate when people follow through with their word. That could involve interactions in a deal or even just when it comes to punctuality. Generally, I just want people to do what they say they're going to do.
The follow-up Proustian question is: What trait do you most deplore in others?
What is the craziest thing you ever did to seal the real estate deal and close on a listing?
I do what it takes. Let's say there are multiple bids and my buyer is there: I will call the person and I will make sure that my buyer is on the top of the list. I'll send financials and whatever makes the offer stronger. There is one person - a buyer - who listed an apartment as way lower than it should have been and did so strategically. In the end, we got the apartment and there were 17 bidders on it. We had to go way over the asking price. In that situation, where the listing broker had lots of the power, I did everything I could to let him know I would make it really easy for him: 'This is the buyer's profile, financials, banks statements...' I was super sweet with him and there was this really intense follow up. Other people would just put in the offer and say 'OK, let's just see what happens.'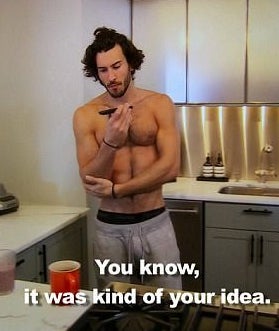 How difficult is it to get your job done when you're being filmed for MDLNY?
I think that being successful in this job is about managing time and multitasking. Filming takes time and there are only so many hours in the day. What makes all of us successful is that we're able to handle that and use it to our benefit. We have to delegate and also figure out how to manage our time properly to do all those things we need to do. In the end, the show is good for our careers as well, let's be honest. No top CEO does everything for their whole company - it's key to be able to figure out how to take an upper management role. Sometimes that means you just sleep less.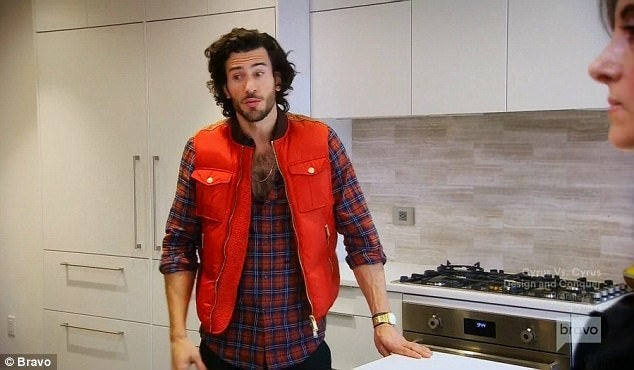 Trying to get a sense for readers: May I ask how old you are?
How old do you think I am?
I have no idea, I wouldn't want to get this wrong....I guess... 27...
I guess the camera doesn't add ten years. I'm 32, I don't mind telling you that.
Tune in tonight for a new episode.
Million Dollar Listing New York airs Thursday nights 9/8c on Bravo.
Related
Popular in the Community