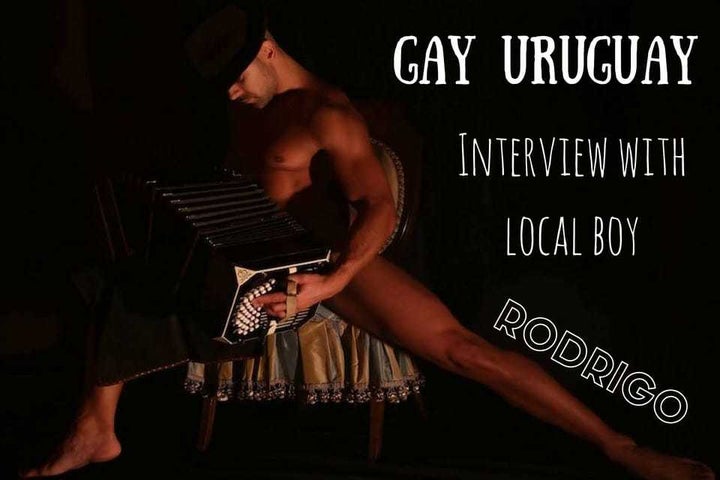 We attended the Uruguayan LGBT Chamber of Commerce conference in Montevideo in September 2016, where tango was showcased. To our surprise, two extremely handsome Uruguayan boys, Juan and Rodrigo, took to the stage and blew us away:
We were spellbound, completely transfixed! Sure they're damn hot, but we also wanted to learn to dance like that!
We stalked tracked them down and found out they not only dance tango, but also do classes at the famous Teatro Solis in Montevideo. After a few lessons, we sat Rodrigo down to find out more about same sex queer tango and the gay life in Uruguay.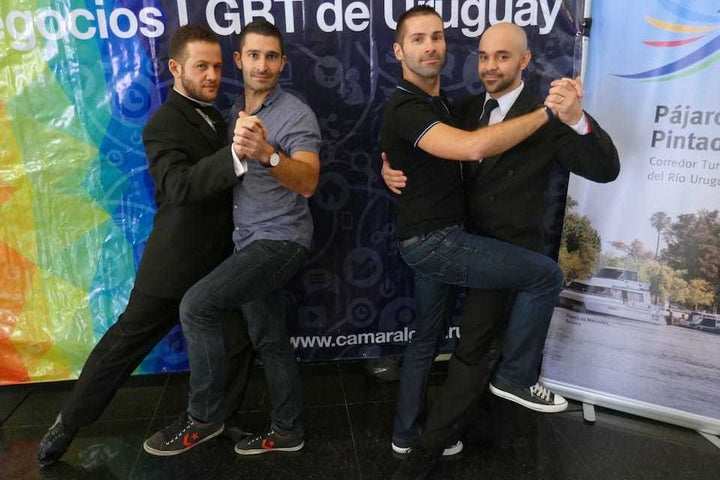 #1 BUENOS DIAS RODRIGO, INTRODUCE YOURSELF:
Hola chichos, my name is Rodrigo Fleitas. I am 29 years old, from the Uruguayan city of Canelones in Uruguay, which is around 1 hour away from Montevideo.
I'm a tango dancer, tango instructor and currently work and live in Montevideo.
#2 THE QUESTION EVERYONE WANTS TO KNOW…ARE YOU AND JUAN BOYFRIENDS?
Hahaha – no! Juan is my childhood friend and we went to the same dancing school growing up. Juan has a girlfriend.
I am gay though and don't have a boyfriend at the moment.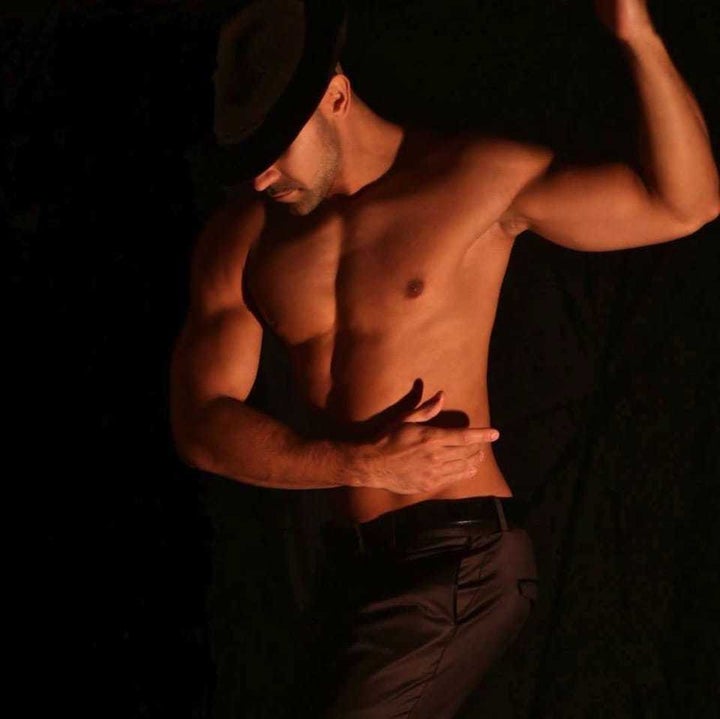 #3 HOW LONG HAVE YOU BEEN DANCING TANGO?
I've been dancing tango since I was 14 years old. I started dancing Uruguayan folk like gato, huella and malambo at the age of 10. After a while I realised my true passion was tango, so I started taking lessons. When I was 15, I was invited by the National Tourism Department to represent Uruguayan Culture at the Borsa Internazionale del Turismo (BIT) in Milan and the Feria Internacional de Turismo (FITUR) in Madrid.
From then, my career as a tango dancer started growing and I became the National Tango Champion in 2010. Currently, I dance tango from Mondays to Saturdays at the El Milongon milonga and also teach private classes.
#4 WHEN DID YOU START DANCING TANGO WITH A MALE PARTNER?
The first time was in 2006 for a tango show I organised in Las Piedras city. I performed it with a friend and people really loved it.
I discussed it with Juan and he also loved the idea so we started practicing together professionally and began performing at various shows across the country.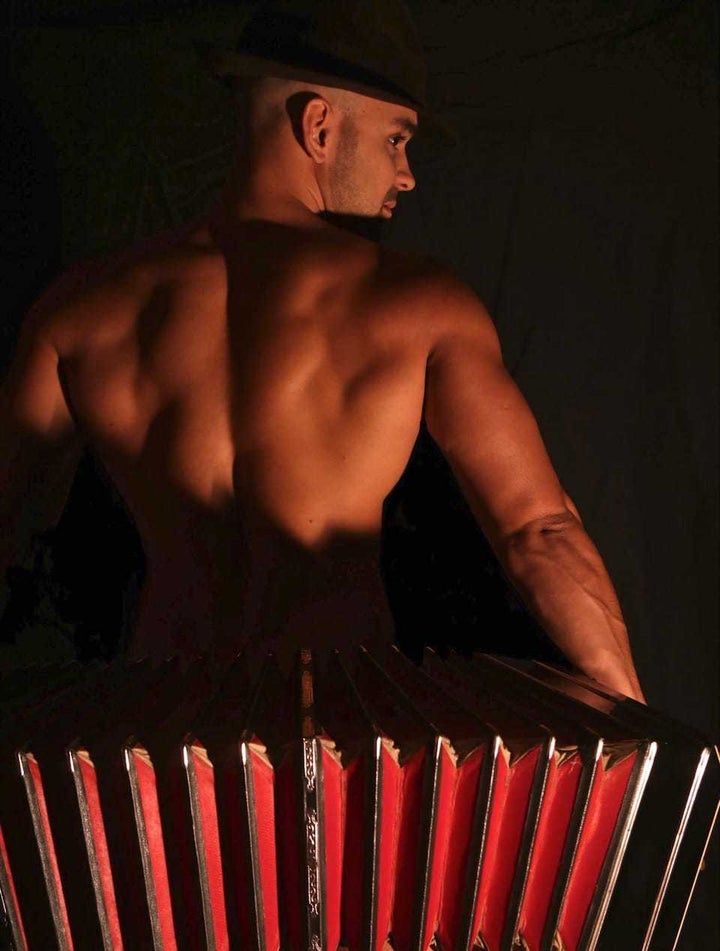 #5 WHAT'S THE COMMON REACTION FROM PEOPLE WHEN THEY SEE 2 MEN DANCING TANGO?
At the start of the choreography, the most common reaction is whispering. But by the end, most are mesmerised by it and we always receive a loud applause.
I can see why seeing a male couple dancing tango could be perceived as shocking for some people. Many believe tango is a sensual and sexual rhythm, so seeing 2 men involved in a tango performance could be startling at first.
But remember, dancing tango with a male partner is not my choreographic invention. Since the beginning of tango in the 1880s, male-only tango dancers used to practice among themselves for up to 3 years prior to their debut with a woman.
This was the main reason why I started dancing tango with a male partner: to showcase the true roots of our tango history.
#6 WHAT'S THE GAY LIFE LIKE IN URUGUAY, WAS IT EASY GROWING UP?
I never had any problems growing up. When I came out to my family and friends, it wasn't a problem at all. Everyone supported and accepted me without any problems.
Uruguay is an extremely gay friendly country and I never experienced any homophobia. By comparison, I did my studies in Business Administration and Management in Texas, USA and could see a huge difference. Texas is far more conservative with LGBT rights compared to Uruguay so I was completely in the closet there.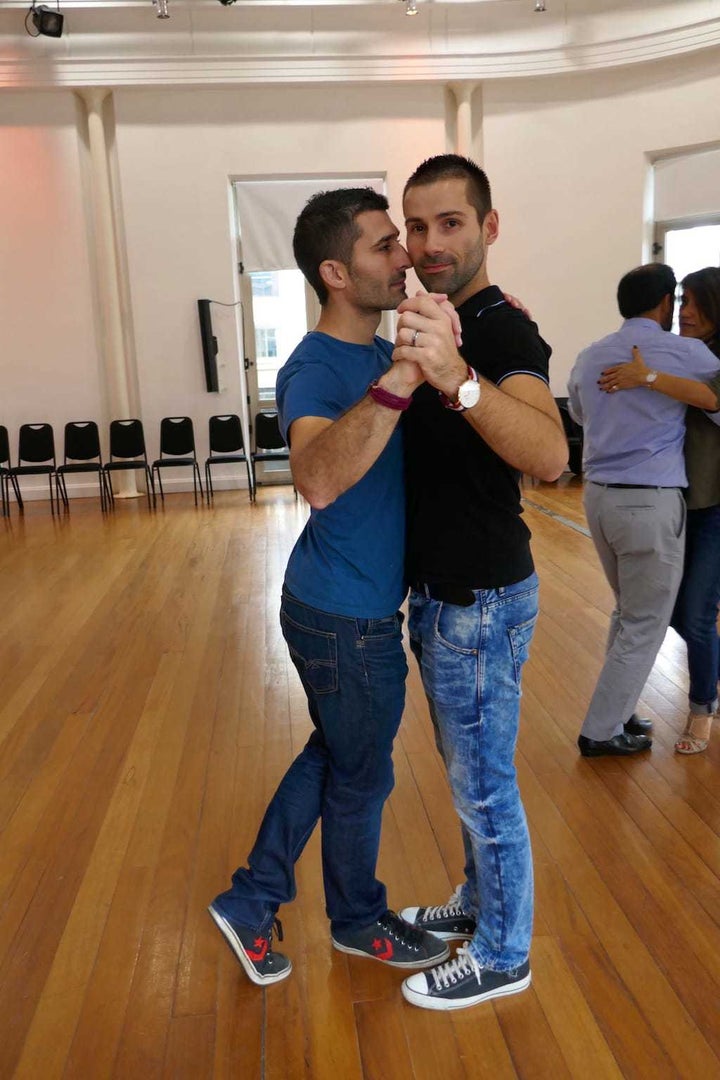 #7 WHAT'S YOUR FAVOURITE GAY BAR / CLUB IN MONTEVIDEO?
We have 3 popular gay bars here. My favourite is Il Tempo, which is always a great night out and has some really funny drag shows.
#8 ARE THERE ANY GAY EVENTS NOT TO MISS IN URUGUAY?
In Montevideo we have an annual gay pride parade in October called Marcha por la Diversidad. It started in the 1990s and only 300 turned up. Now it has become a huge event, attracting thousands. Last year's attracted over 30,000 people.
We also have Punta Pride every February. This is more recent, but has become extremely popular. It's less political and more party focused, set on the beach in Punta del Este.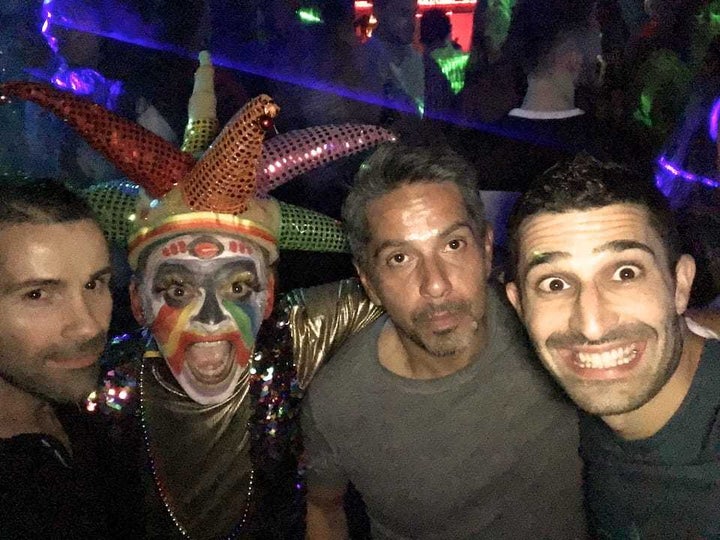 #9 WHERE WOULD YOU TAKE A LOVER FOR A ROMANTIC DATE?
There are many places, but my absolute favourite is a stroll, hand in hand, down the Rambla beach promenade along the coast, right up to the famous Montevideo sign.
I love this walk, it's super romantic, especially at sunset. I also recommend coming early in the morning when there are fewer people around.
#10 FINALLY, WHAT MAKES A GOOD LEADER/FOLLOWER IN TANGO AND WHICH ROLES WOULD YOU ASSIGN TO US?
A good leader and a follower should be able to empathise with each other. They form a unit and have to dance together. Therefore both need to know what it feels like to lead and be led.
Good tango leaders need to be able to inspire confidence in their partners as if their embrace was the safest place in the world. I think a good embrace is one of the most important things to achieve understanding and connection between leaders and followers.
On the other hand, the follower needs to entrust, wait, and enjoy.
For you boys, I think Sebastien is an excellent leader and Stefan better at following:
If you'd like to find out more about queer tango lessons with Rodrigo in Montevideo or learn more about gay life in Uruguay, you can reach out and connect with him on his Instagram account.
Related
Popular in the Community