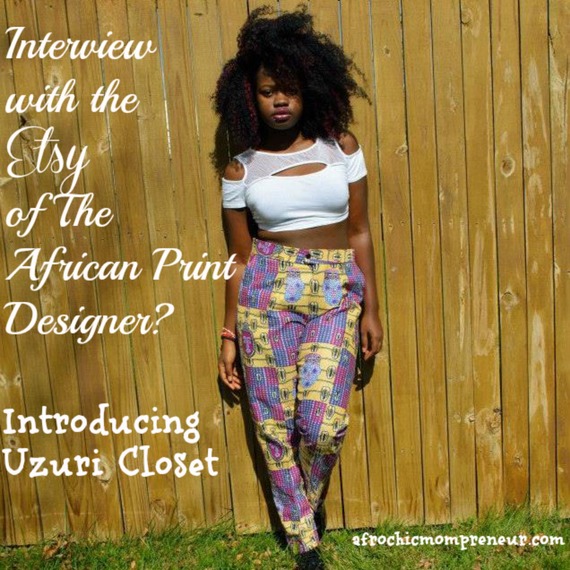 I have taken my time with this interview, because it is one I have been thrilled about, from the moment I was introduced to Uzuri closet. This fascinating start-up plans to offer designers, with a gift for transforming African Print Fabric into drool inducing fashion marvels.
Uzuri Closetdying from anticipation, so I can only imagine that you, my readers, and lovers of all things fabulous, must be convulsing from the excitement. Unfortunately, like the rest of us, you will have to wait to explore this shopping wonderland.

In the meantime, however, you can take a look at some of the pieces that will be available on their platform, and read my interview with the brilliant, kind, and patient, Mellanie Mfuh, Director of Operations for Uzuri's Closet.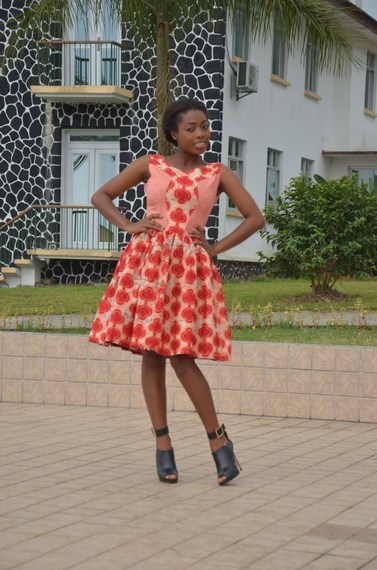 The team spent at least an hour with me on the phone the first time I reached out to them, I wanted to understand the Uzuri Closet vision, inspiration and goals, and boy did they open up to me.

Uzuri Closet will be a marketplace specifically for African Designers, allowing this new passionate, and talented group of emerging African artists to sell their work to a growing fan base. Their vision is really to recognize this community of talent and allow them to sell on a platform built by a team that believes in their vision.


Melanie Mfuh
Director of Operations, Uzuri's Closet
Q-I love the idea of creating an Etsy 'Like' marketplace for African Designers, can you explain your vision for Uzuri's closet?
Thank you! The concept behind Uzuri closet is to expose designers that use African prints in their designs. We love Africa and we are excited to show the world how beautiful it is through our unique prints for clothing and accessories.
Q-What inspired you to want to create Uzuri Closet?
Hmm, simply put, the love of fashion and the beauty of African Print Fabric!
Q-Do you love Fashion, did that have a role to play in your decision to create Uzuri Closet, and who are some of your favorite designers?
Yes! I believe everybody loves fashion, whether we realize it or not, we all express ourselves through our fashion sense. Some of my favorite designers are
Sean Kelly
BERNAN
Mimmy Yeboah
As you can see the simplicity and yet complexity of their designs from material to color choices to their designs! The world does not know the African designers Bernan and Mimmy Yeboah too well yet, but they do have a following on social networks.
Uzuri actually has the meanings "beauty" "goodness" "Beautiful" ...It's all positive things which is why we love the name. For us, the emphasis is on "Beautiful". So Beautiful Closet or Uzuri Closet as we call it.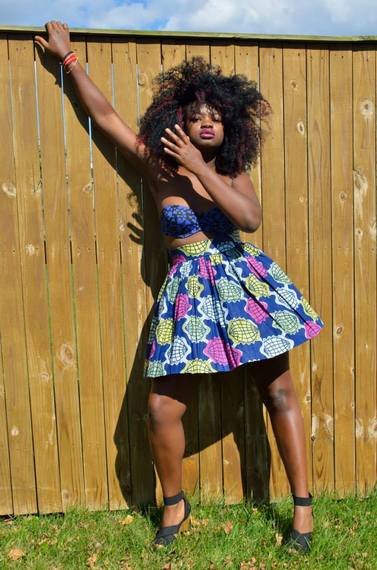 Q-When will Uzuri's closet be up and running for those of us that are eager to start exploring your marketplace. Are you currently accepting designers?
Yes, we are! For now we sell through our social sites, facebook, instagram and twitter (@uzuricloset). The site should be up and running by late spring 2015. You can also reach us through email: shopuzuricloset@gmail.com
Q-Thank you for making time to chat with us, Melanie, did you have a 2015 resolution for your business?
For Uzuri closet we aim to work harder this year to get more designers to sell through our site and also to grab the attention of customers from everywhere.
And you have the support of a community that loves to support female entrepreneurs, and an editor with a questionable addiction to all things African Print Maxi Skirts!
To discover all things Uzuri Closet and to shop, visit them on their social platforms