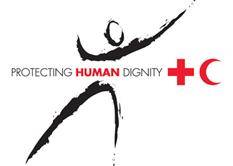 Having witnessed the incredible work of the Red Cross in Aceh, Indonesia following the Tsunami of 2004 -- and seeing for the first time Red Crescents in action -- I have always dreamed to meet those responsible for coordinating the largest humanitarian response in human history.
I recently interviewed is one of those whose tireless work saved lives and provided hope to those living in Tsunami affected countries. At the same time, he coordinated Tsunami relief in Thailand, India, and Sri Lanka.
His name is Bekele Geleta, Secretary General of the International Federation of Red Cross and Red Crescent Societies (IFRC). I have already told his harrowing story [read here].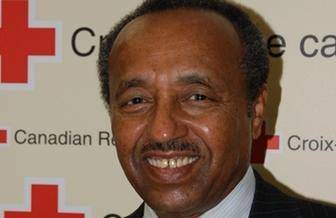 I interviewed Bekele Geleta, Secretary General of the International Federation of Red Cross & Red Crescent Societies.
We all know the Red Cross. What has been interesting for me is, when I leave America, is to witness the Red Crescent side of the Movement -- in Malaysia, Egypt, Turkey, Palestine.
Bekele Geleta grew up in Ethiopia where he developed a strong understanding of the critical role of Red Cross Red Crescent principles, such as neutrality in matters of politics and religion.
"Our fundamental principles allow us to move across borders and across religion to meet the needs of vulnerability across the globe," he says. Today he heads all humanitarian efforts for the IFRC. I spoke to him from Geneva last week to better understand his enormous task.
"We are moving from disaster relief to disaster preparedness," Bekele told me. "For every dollar spent on prevention we save up to four dollars on response, that creates a much higher return on investment for the donor."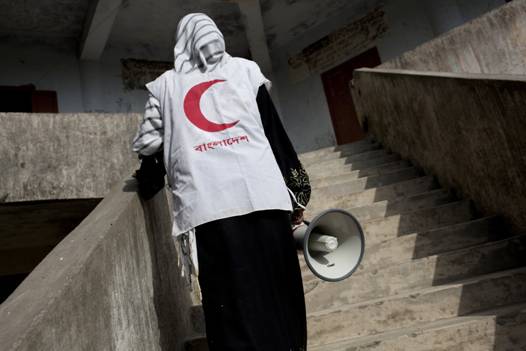 Red Crescent volunteer during a cyclone warning exercise. She recently alerted her community to approaching cyclone Aila.
During my exclusive interview with Bekele, his first ever interview with a blogger, I was joined by David Meltzer, Sr. VP of International Services for the American Red Cross and he told me that in Bangladesh they no longer only save lives after storms.
They have invested in a low-tech, early warning system with community shelters hardened to resist storm surges. Bekele added, "development and prevention is about the process of building local capacity among people at risk, this is how lives are saved."
In the 1970's, Cyclone Bhola killed as many as 500,000 people in Bangladesh. In 1991, with little advance warning system, at least 138,000 died in the wake of Cyclone Gorky.
In 2007, with Cyclone Sidr -- a storm of equal strength -- around 3,000 people perished. Why?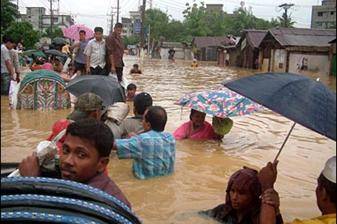 Cyclone Sidr hit Bangladesh in 2007 with far fewer deaths.
Before the cyclone hit, 5,000 community volunteers -- trained through the Bangladesh Red Crescent's cyclone preparedness program -- worked through the night to alert and evacuate the vulnerable.
With the population better educated on evacuation and with advance notice of a surge, far fewer died.
"With climate change there will be more and more people exposed. With greater populations and increased natural disaster, the risk is significantly higher. Preparedness can make the difference," David told me.

I was amazed to see the Turkish Red Crescent so actively engaged following the Tsunami in Aceh, Indonesia in 2004.
Bekele has recently returned from a global conference where youth from 150 different countries gathered together in Solferino, Italy, to discuss today's humanitarian challenges.
Solferino is important because in 1859 Swiss businessman Henry Dunant witnessed a battle there during the Austro-Sardinian War. In a single day, more than 40,000 soldiers lay dead or dying.
Dunant was overwhelmed by the suffering he saw and decided to take action. He stayed to help treat the wounded. When he got home to Geneva he wrote A Memory of Solferino which became the foundation for today's Red Cross Crescent Movement.
Bekele addressed the youth, pointing out that the IFRC is the largest global, regional, national, and local humanitarian agency in the world. The first to be at any disaster the last to leave.
"Are we doing enough," he asked. "Do we understand this challenge? Are we headed in the right direction?" These are the questions he put to the young delegates in Solferino.
"The way the world is changing is unprecedented. Climate change. Changes in capital wealth formation. The way people live -- migration. Urban concentrations bigger than any in human history.
"At the same time," Bekele pointed out, "there is a polarization of wealth. Cultural changes. An interdependence between that demands a different approach.
"The younger generation must be ready to accept that challenge," he told them. "We need to humanize technologies, look at challenges jointly -- and see joint solutions. The conference YouTube video diary may be viewed here.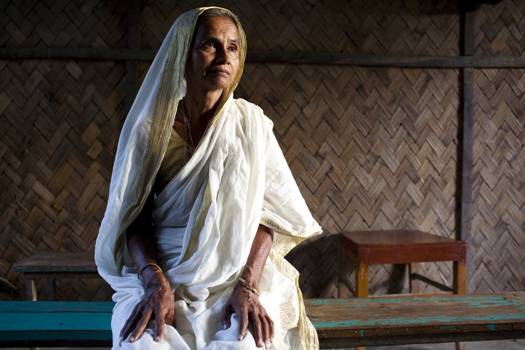 Shukoda remembers the cyclone that hit Bangladesh in 1970, killing 500,000 people. She is now helping to protect her community from future disasters, by volunteering as vice chairwoman of her local disaster preparedness committee.
I asked Bekele how the IFRC's institutional and community capacity overlapped with Rotary International's clean water projects, the International Rescue Committee, and Doctors Without Borders emergency response teams.
There are, I learned, more layers of coordination through Geneva and New York than I imagined possible. Literally hundreds of thousands of volunteers stand ready around the world to be coordinated to cope with disaster.
Examples of that coordination and support can be seen in the monumental responses to disasters such as the Tsunami and Katrina.
"The whole world was moved by Hurricane Katrina," reflected Bekele. "It made me feel global, feel like I was part of something bigger than any individual -- or singular organization."
"Over 200 people from Red Cross societies from around the world -- as well as the IFRC and the ICRC -- flew into the U.S. to assist America with its own crisis," David told me. Over $100 million was donated to the American Red Cross following Hurricane Katrina by sister Red Cross and Red Crescent Societies from around the world."
Bekele concluded that the American Red Cross, like all Red Cross Red Crescent societies around the globe, "does outstanding work domestically and still finds the capacity, and will, to respond to global challenges when they arise -- that is the value of a global network of volunteers and supporters, that is the Red Cross Red Crescent."
Calling all HuffPost superfans!
Sign up for membership to become a founding member and help shape HuffPost's next chapter