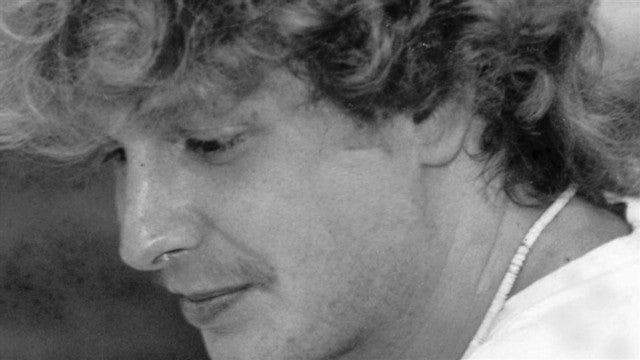 President Obama has commuted the sentences of 774 people, more than the previous 11 presidents combined. Most are nonviolent drug offenders serving decades or even life under outdated sentencing guidelines. On August 30, Timothy Tyler was one of those people. Now 48, Tim was a 25-year-old Deadhead when he received a life sentence for conspiracy and possession with intent to distribute LSD. He has spent half his life in prison.
I'm a Grateful Dead fan who works on criminal justice reform so Tim's case, often cited as an example of the need to reform mandatory minimums, always stood out to me. A few years ago I helped Tim's sister Carrie start a petition on Change.org and began talking with Tim over email. We'd talk about music and the huge numbers of people who signed his petition. I'm glad our conversations now focus on what his life will be like once he's free. His supporters have raised nearly $20,000 to help his transition out of prison.
Tim has a long story and this barely scratches the surface, but it touches on his love for the Grateful Dead, his relationship with his sister, surviving decades in prison, and why if the LSD he mailed wasn't on paper, he would have been free years ago.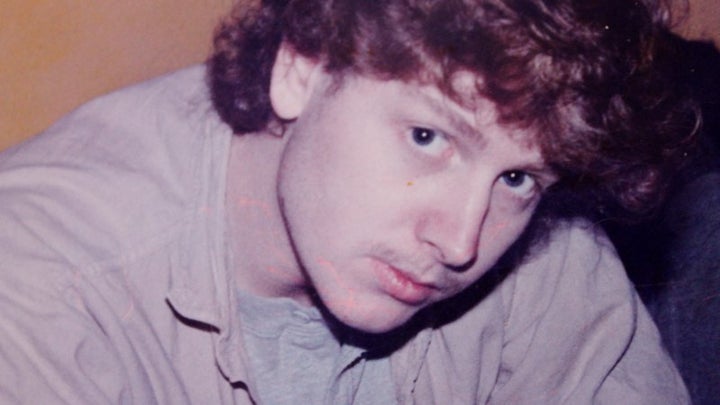 How many times did you see the Grateful Dead?
I saw them from 1988-1992. I saw every show I was able to but only went to around 71. I was young, about 18, and there was so much positive energy at these shows and in the lots. Some of my favorites were at Madison Square Garden and the Omni in Atlanta. I went to Oakland for the New Years shows in 1990. I also did Jerry Garcia tours between the Dead shows. I saw him at the Warfield in San Francisco a few times. After the shows he would walk out the back and drive away in his 750iL BMW.
I made enough money to tour by vending fried dough from a table with a Coleman camper stove. It probably looked like we weren't working much but we made hundreds of those every hour. We'd always kick some down to brothers and sisters who had no money and were hungry. I was known on the scene for the fried dough and had a goped scooter I would ride around the lots if we couldn't vend. "Bear" [Owsley Stanley] liked the scooter. It was engineered with direct drive on the wheel. Kind of neat back then.
My last Grateful Dead show was at the Buckeye Lake Music Center in Hebron, Ohio.
What led up to you being arrested and convicted?
I started using LSD a lot at shows and on and off tour. Too much at times. It was just really common in the Grateful Dead scene and I was able to get it easily. I had a history of mental issues including psychosis and bipolar disorder and I considered LSD a sacrament for some time — there were times I thought Jerry Garcia was God. In 1991, I was arrested for selling small amounts twice.
I would also mail it to friends in Florida and in 1992, my friend Jeff was arrested and became an informant to avoid prison time. He had me mail him LSD twice and claimed he never received anything, so he wouldn't send any money. Really, he did get the packages and was recording this with the DEA. I lost about $600 and that was a lot of money to me — I'd have to vend all day and night to make that. They could have arrested me then but wanted a bigger bust. So Jeff again asked me to send more and wired me $1,800 using DEA money. I sent him a package with 9,045 doses including 5000 for him, 2000 for my dad, and 500 for my friend Frank.
The package was mailed to my friend John's business owned by his dad. With Jeff's help the DEA intercepted this and delivered the package to John who, wanting to save his dad's business, also became an informant. John called my dad and Frank to come pick theirs up and the DEA were waiting. Frank was arrested and did five years. When my dad came, John wore a wire trying to get him to talk about the LSD. My dad was only picking this up for his friend and he said very little but enough to land him a mandatory minimum of ten years. I was arrested shortly after.
That all happened in 1992 when I was 23-years-old. I was convicted and sentenced in 1994 when I was 25. Some police high fived each other in the courtroom in front of my sister when my life sentence came down. I knew I would get a long sentence but I didn't know it would be life. I ended up pleading guilty because my public defender told me if I fought it, I would lose and get a life without parole sentence — he didn't understand the sentencing guidelines. Before I was convicted I was offered ten years if I went against my dad, even though they knew he was just picking up a package. I laughed at this. I also called friends in Florida and told them that they should just cooperate against me if they needed to. This actually saved someone and that was a good feeling.
You received a mandatory minimum sentence and under those guidelines drug weight can be based on any "mixture or substance containing a detectable amount." How did that impact your sentence?
If the LSD wasn't on paper I would have been home 15 years ago. Most people who know about LSD understand 1 gram will make 10,000 hits. In total I mailed 1.3 grams of LSD, which was 13,045 hits. However, the weight of the paper was considered "carrier weight" and included as LSD so they charged me with having over 10 grams, triggering a life sentence because of my two priors. I'm not saying I didn't screw up, and I certainly wouldn't do it again, but for less than 2 grams of LSD I've spent almost 25 years in prison and my dad died in prison with around 18 months left to serve. He was only 53.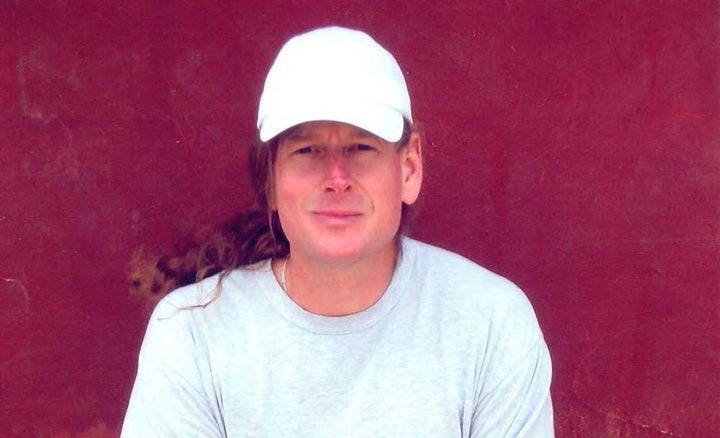 You weren't able to listen to music most of the time you were in prison. How did you get by without it?
We had some access to a radio but never cassettes or cd's — so it was nearly impossible to listen to music you loved. Sometimes I would call my sister and she'd play a song over the telephone. But that costs 23 cents a minute and we only have 300 minutes per month which I preferred to use for talking. I often had Carrie put on "Day's Between" when I really needed that extra reminder that one day, I'd be free. In 2012, we were given MP3 player access. It made my life much better. The people coming to federal prison now have no idea how hard it was all those years.
I also had a guitar in my room for a while. We were allowed to purchase them when I first went to prison in 1994. It was an electric stratocaster. I played Brent [Mydland] and Jerry songs thanks to the Grateful Dead Anthology book my sister got me. Playing those songs was as close as I could get to listening to them. Some of my favorite songs are Just a little Light, We Can Run, Cassidy, Comes A Time, Althea, High Time, Bertha, Sugaree, and Estimated Prophet. Day's Between is very dear to me because it is the only song that I never saw live. It was made after I came to prison and it feels like it's about me.
In 2001, I had to leave the guitar behind when I was moved to another prison. A bill was passed that in some prisons took away things considered "personal comforts," including musical instruments. Once in awhile I'd be able to play a guitar but it was difficult to find anyone to play Dead songs with me. There haven't been many Deadheads around in the prisons that I have been in.
I've also read Relix Magazine this whole time. There were many sad days for me but when Relix came in, it would always cheer me up. It kept me up on all of the bands including the various incarnations of the Grateful Dead. They were also kind enough to print letters that I would write for their page called "prisoner correspondence."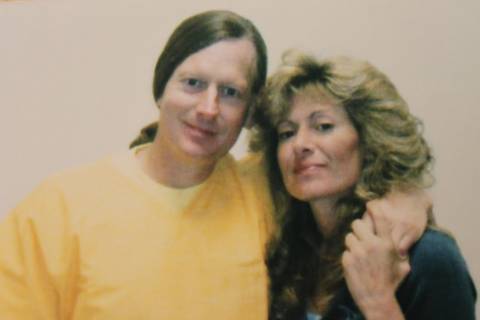 You were in prison when Jerry Garcia died. Do you remember that day?
I was in SHU when I heard the news that he had died. I started crying the hardest ever in my life. I just broke down out loud. Luckily, I had a radio that day and a Dead song that you never hear came on called He's Gone. They ended up playing their music all day and I cried as I listened.
Isn't SHU solitary confinement? What was that like?
Yes, sometimes it's solitary. I was in solitary for two months once with no air conditioning and this was Atlanta. It was so hot I would soak my clothes in water and put them on wet. There was only a metal sink and toilet. They would cuff me and take me to the shower three times per week. But it's not always solitary because of prison overcrowding. Many prison SHU's around that time had three people in them with only two beds in a unit. When Jerry died I was in with two other guys.
Many people and organizations, especially FAMM and the ACLU, have supported you over the years — but your sister Carrie has dedicated her whole life to freeing you.
Carrie has been ready to get the whole prison population out just so I can be one of them. You have to love a person like that. Without her in my life I would have never lasted this long. We've always been close. Me, my dad, and my sister were all born in September, each six days apart. When she feels depressed, I feel depressed. If she is sick then I can feel it too. When I can go home it will be to spend time with her. She likes to kayak and we will do that together. I know just us being in the same room makes her happy. I thank God for my sister and mother. I have been blessed with them that is for sure.
She started a Change.org petition that over 423,000 people signed. That meant a lot. There were times when I felt so tired of living I did not think I could go another day. But something comes into my life and inspires me to go on. One of those inspirations came when you emailed me about all of the people who signed Carrie's petition in one day. That lifted me up and made me continue with so much hope.
To realize that close to a half a million people supported me in getting another chance really touched my heart. It was an amazing feeling. "Lord can't you see that it's true, They love each other," lyrics come to mind. And I love each and every person back that has helped me in any way.
What did it feel like to to hear President Obama had commuted your sentence?
I was called into area usually off limits to prisoners. I saw two guys I knew were also hoping for clemency and thought that could be why we were all there. But I didn't believe it until they called me to the Assistant Warden's office and Professor Ogilvy from Catholic University of America, who submitted my clemency petition, was on the phone telling me the news. I tried to hold back tears and could barely comprehend the information.
The President sent a letter to me a few days later. If it were not for this wonderful President granting me a second chance, I would die in prison. I am extremely grateful to him.
I was hoping you would be free in time for the Dead50 shows but Dead & Co will be the closest thing. What do you think about them?
I haven't been able to listen to Dead & Company yet but I hear that John Mayer is doing a good job. There must be energy there for them to keep playing. I would love to see them. I also want to check out Widespread Panic, Phish, and Umphrey's McGee just to understand the feeling. A friend of mine did five years and he cried every time he went back to a show. I know that will be the case with me.
You have to complete a long drug rehabilitation program before your release next year. When will you be released and what are you most looking forward to doing?
I now have a release date of home detention on February 22, 2018 with no probation. However, when I complete the drug program then I will have a new date. It was originally August 30, 2018 but they gave me time served and earned time credit. My dad left prison in a box so this is very real to me.
I'm looking forward to spending time with my family, seeing a concert, visiting Terrapin Crossroads, and probably more than anything, just eating a healthy meal. Until you have been deprived of nutrients for this long you could not imagine the happiness to be found in something as simple as a clove of garlic. I can't wait to eat a clove of garlic.
I appreciate this second chance more than anyone will ever know.
Jonathan Perri is Associate Campaigns Director at Change.org, where he helps people tell powerful stories that inspire action. You can follow him on Twitter @_jonperri.
Popular in the Community