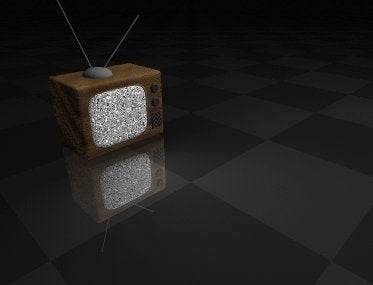 If Doogie Howser was real and he still wrote his thoughts on that craptastic computer in his bedroom, one entry he'd have to include would be the epic comedic rise of his portrayer Neil Patrick Harris. Ever since the actor hung up his 1980s scrubs, he's gradually elevated his star status by leaps and bounds. He's gone from Broadway star (Cabaret, Assassins) to stoner hero (the Harold & Kumar films) to sitcom scene-stealer God (How I Met Your Mother) to viral music sensation ("Dr. Horrible's Sing-Along Blog").
This Sunday June 7, Harris' career reaches new heights when he hosts the 63rd Annual Tony Awards on CBS. "I'm a little nervous about the Tony Awards show but thankfully nobody watches it so I should be safe," he cracked during a June 2 interview. The Golden Globe and Emmy Award nominee -- whose favorite show ever is Les Miserables, by the way -- was very candid when asked about the gig, and what the audience can expect from the artist formerly known as fake TV kid doctor. For the most part, Harris said they'll see an amazing show with stellar performances. He should know -- all week long he's been in Broadway bootcamp, checking out all the nominated shows. Rock of Ages is, in particular, "super kickass fantastic." So is the man himself.
How's it going?
What's crackin' dawg?
Do you have a blueprint for Sunday on how you're going to handle the hosting duties?
[Laughs] He just said "duties." Yeah, we're going to have a little structure. We hope that things happen that we're not expecting so that we can talk about it in the next segment. There's some amazing productions, some great performers and they're going to be presenting this year so my job's really going to be to hold your attention.
Conan O'Brien just debuted and some critics called his humor too juvenile or young. Do you think your humor can appeal to fans old and new?
Most definitely. I hope that's why they hired me. I pride myself in being able to straddle demographics and if that was said as Barney Stinson it would mean a little different thing. I want to be able to infuse some youthful energy and comedy while appreciating the generations before. That's the fine line but that's what they have great writers for.
Have you asked Hugh Jackman any advice on hosting?
I just saw him last night at a benefit for the Theatre Wing, and he couldn't have been lovelier. His only advice was that commercial breaks are long so [I should] try to keep the crowd of Radio City amused between live segments. I thought was a very smart call.
Can I offer you some advice?
Yes.
You should sing the song from "Clara's Heart" between the commercial break.
Interesting. That whole chapter's seared into my head. That's the first big thing I ever did. I think that that song's called "Brown-skinned Girls" and that might be thought of as offensive.
Do you think there are still people out there who don't know you can sing?
I'm sure there must be. My big thing is I always feel like singing should be in context. I'm not the best cruise ship crooner. I'm not the best karaoke guy. For me, I like when songs are sort of an offshoot of what's going on within a story. That's why I enjoy the "Dr. Horribles" and the Rents and things like that. It seems more justified for me.
So it's safe to say you won't simply break into song at the Tonys?
Doubtful. They're really promoting the fact that's there's going to be more production in this show than any other year -- shows that are on Broadway. I think they deserve to be acknowledged far more than myself. I'm on CBS every week. I might try to sneak in some [songs]. Maybe I'll just make it a running gag that I don't get to sing -- could be funnier.
Are there any acts you're excited to see? I just read Poison are going to be there with the Rock of Ages cast.
No way! If that's not going to get the kids to watch the Tonys I don't know what will.
Do you think Carol Channing would make a strong Rock of Love contestant?
Carol seems pretty gung ho for everything. I think one year she rapped with someone on the Tony's. She's one hip Hepcat that Carol Channing.
Do you have any surprises up your sleeve for Sunday?
Yeah I do. [Pauses.] I'll say this if the show happens to run a couple minutes long, make sure you set the TiVos for the end of the show. That's my pitch.
Setting up a grand finale...
I don't how grand it'll be but I'm trying to change the mold a bit.
You know Jackman hosted the Oscars this year after hosting the Tonys twice. Not to take anything away from this award show, but do you have any interest in hosting a bigger show one day?
I really enjoy [hosting]. It's kind of exciting that I just get to be myself while I'm up there. Gosh, if I say I'd love to host the Oscars I feel like I'm stalking Hugh Jackman -- which I'm not...often, and if I say the Emmys -- it looks like I'm trying to get my next job so I'll say I'm quite content with the Tonys.
Do you plan on returning to Broadway in the near future?
Yes but when I'm able to commit for the full chapter and not just a couple months here or there because I'm on hiatus. The TV schedule is fantastic. It allows you to have a life. Theater actors are so disciplined -- especially if you're doing musicals, you have to be in shape physically, mentally, and have to be on your game all the time. That's exhausting. On TV, especially a sitcom, you have a lot of free time to play.
One last suggestion -- I say you take your career full circle Sunday night: operate on Chita Rivera.
[Laughs] I think sadly Hugh Jackman did that two years. That's how he won the Emmy.
Popular in the Community