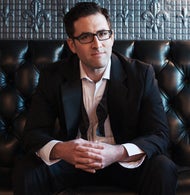 Several months ago, I interviewed Brian Moylan of Vulture.com, a writer and TV show recapper who famously dubbed himself "Founder of the Real Housewives Institute." This (self-appointed) title is fitting given his on-point observations and brilliant insight into the Real Housewives universe. One of Moylan's Vulture colleagues, who has been mentioned in his recaps (since he filled in for Moylan on various occasions), is the talented Ben Rimalower. In addition to proffering prose through his own pieces, Rimalower has said he's a disciple of the "Institute." After reading his articles, following him on social media and seeing him opine on the Housewives phenomenon, I called Rimalower to get his fascinating anthropological take on this particular breed of Bravolebrities.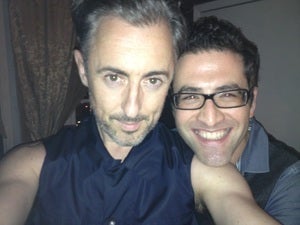 Following is our discussion:
I love that you're involved in theater in addition to writing for Vulture. Can you tell our readers about projects you're currently working on?
I've been a theater director my whole career and I've performed. In the last 5-6 years, I started writing solo plays - Patti Issues (about Patti LuPone) and Bad With Money. Those opportunities have led to more writing and acting opportunities for me. The writing has otherwise been all over the map. You and I have interacted recently because of my recaps, but most of what I've written has been about theater. I've also covered TV and did a whole season of recapping Real Housewives of New Jersey although the current season is being recapped by Vulture's Molly Fitzpatrick. I filled in for Molly and I've filled in for many of the other franchises.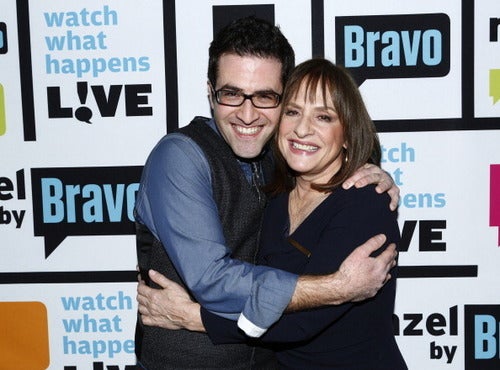 Right now I'm combining two things by directing Luann de Lesseps' (RHONY) cabaret act at 54 Below. (Rimalower and I spoke before de Lesseps' infamous recent arrest). Check out the hashtag #CountessAndFriends. It's kind of amazing because tickets went on sale and it immediately sold out.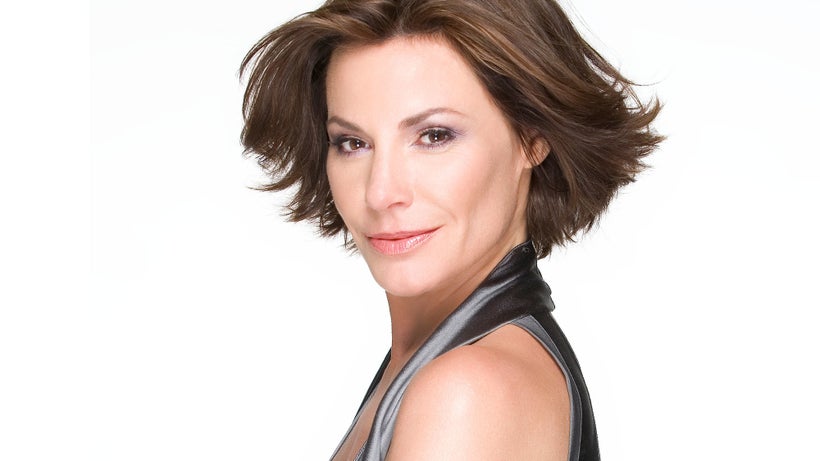 I don't review theater, but I'll do interviews for Out and Backstage that pertain to theater. One of the first things I did was write for Huffington Post and I could do whatever I wanted. The frequency at which I operate is not at all academic, but I like to do think-pieces and was able to do that with Huffington Post. I like being able to write about the things that interest me. In trying to sell my articles today, I don't have all of those types of liberties. For instance, I really want to write a story about Mary Martin…and why Ethel Merman's brand has translated - even for kids who have no idea who she was…I'd love to explore why the Mary Martin thing has disappeared, what made her what she was then, what her 'brand' was and how it has lasted through time. But no one wants to pay me for that! (Laughs)
We've both tweeted about RHONJ in the past – especially when you were filling in for Molly Fitzpatrick for a couple of weeks writing recaps. I think this season has been crazy, dramatic and we've returned to the types of antics that draws viewers to this show. I actually expected the ratings to be higher than they've been. I consider this to be a tantalizing season when it comes to 'bringing the drama.' What are your thoughts?
I see why you would say that, but I don't feel quite that gripped. I don't know if it's just been that I've been watching these shows for so many years and I'm over it…. It's certainly been worse in past seasons and it's less boring than it's been at certain times. In a broader sense, I see them all trying to have a table-flip moment this season. Perhaps it has seemed too self-conscious for me. I'm not loving it. I think some of the physical stuff feels like they're milking it or 'trying to have their moment.'
In the first few seasons of Real Housewives – across the numerous franchises – things didn't seem so practiced and the actions felt more off-the-cuff. We're now in a culture where Housewives is a phenomenon. My dad doesn't watch the show, but he knows about them. They've been spoofed on SNL...They used to make things up as they went along and now we have Margaret Josephs and Erika Jayne – both of whom I adore – who are savvier about things and were familiar with the Real Housewives going in. It's like that scientific rule: If you observe molecules, the act of observation affects the molecules. The Housewives have seen others fired from the show for not being interesting enough. They know there's a formula. They know there are thing they need to do to 'deliver.' Perhaps Teresa knows how it will work for the audience if she throws the glass.
You and I are both Jewish, so I have to ask: What was your reaction to the Hitler comment made by Margaret Josephs and Siggy's subsequent reaction (calling Margaret an anti-Semite. See video above for some context)?
I cannot believe Siggy is serious! It seems like one of the more ridiculous and contrived things I've seen on the show. Maybe in this age when people are sensitive, Siggy could have said to Margaret 'I know you didn't mean it, but I thought it was cavalier, unnecessary and it seemed hurtful that you would be disrespectful of something that affected my ancestors.' If she had said that, I would have given it to her. But the fact that it's her plotline? And then calling Margaret anti-Semitic becomes part of that plotline…Are you fucking kidding me?!!!
I've got to believe she's trying to make a storyline out of that. I'm completely flabbergasted. Dolores is one of my favorites and I just can't believe Dolores wouldn't tell Siggy she's taking it too far. The fact that this has continued as a plotline is mind-blowing. I actually met Siggy because I was working on Teresa's audio book and she was incredible! I absolutely loved Siggy! So this whole thing this season shocks me.
I think it's being irresponsible because we live in a country with a mad man as president who is giving credence to Nazis on the street. Today, Jews of good conscious shouldn't cavalierly be throwing labels out. I actually think it's more dangerous for Siggy to throw out the anti-Semite label in this manner than for Margaret to bring up Hitler the way she did. I'm also annoyed because we're this late in the season, harping on and wasting time on something like this…But when you look at the Housewives franchises, they all do this regarding different issues.
I heard some complaints that the first two episodes of Real Housewives of Beverly Hills was 'boring' from viewers (It has since picked up). What did you think?
I feel like every season starts out very boring and then they gear up. You have to give it to Beverly Hills though: In the very first episode they're headed to Las Vegas. Clearly their intent was to steer away from 'boring'!
As a 'Housewives Historian,' do you think we can learn some real life lessons from these women across the franchises?
That's a funny question…I wonder. Maybe…'Read before you sign'. Honestly, it's very frustrating. Relationships and the dynamics of interpersonal relationships are so difficult. We all face problems, but I think these shows probably offer zero insight. We see these women dealing with basic bullshit problems and there's nothing to learn at all! These shows should watch our lives and the much more difficult problems that we deal with.
I've always thought this and felt compelled to bring it up with you. Looking back, it's pretty crazy that Real Housewives of Beverly Hills continued on for so many seasons after Russell Armstrong's suicide. That was such a dark event to be connected with a reality TV franchise.
Totally. It's interesting you say that because I'd forgotten about it until the other day when someone else mentioned it. It's sort of telling that it almost was treated like a blip. Nobody wanted to go there. If you want to really write something deep about reality television, that's the event to focus on because it's like it never even happened. Yet, death is the most irreversible and tragic thing there is.
Second to Death might be Prison for these franchises.
Prison is a very dark topic that's become synonymous with Housewives. There's a husband (Joe Giudice of RHONJ) and an ex-husband (Apollo Nida, RHOA) who are incarcerated. Then, famously there's a Housewife who was in prison (Teresa Giudice, RHONJ) who is someone I always adored. If you ask people who don't watch the shows, they know about Teresa doing time because it's become part of the narrative. Whereas with Russell's suicide, it's like it never happened. What happened with him is completely incomparable to the death of a parent – like with Teresa's mom where we have really touching scenes about how she is missed.
Now that we've briefly touched on RHOBH, I reflect on Camille Grammer and the evident marital discord with Kelsey in her first season. I also think about how Teresa is acknowledging this season how hurt she is by Joe. I sense she might be cushioning things and prepping the audience for the idea that she could leave him, especially given how savvy she now is about PR and audience feedback. This is speculative on my part and I hope I'm wrong because I want them to make it. What are your thoughts on marriages within the Housewives franchises?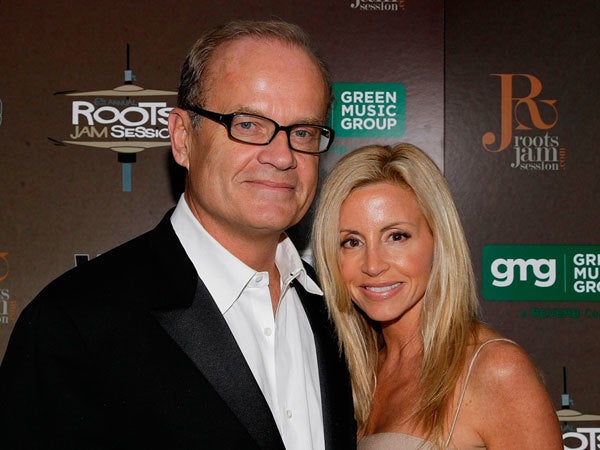 I'm loath to comment on marriages because I'm skeptical of how they are shown on reality TV. I've never felt like we are getting a real view of marriages. Going back to Taylor Armstrong who was married to Russell: There's so much we don't understand about that story because it wasn't completely shown to us. When he killed himself, I really didn't understand it because there was so much contradictory information. Regarding Housewives' relationships, so many of them are calculating and want us to believe the gossip. Then there are others who are not as smart…so I don't think they're getting the results they think they're getting…or are trying to get.
Marriage is the thing I'm most in the dark about. Kelsey Grammer is a mystery to me and I never watched Frasier – I did see him in (the play) La Cage aux Falles. I remember hearing rumors (that Kelsey encouraged Camille to do the show so she'd be distracted while he carried on an extramarital affair) and it sounded right. But then the question is brought up of 'Why in the world would successful actor Kelsey Grammer agree to be on this reality show?' (Albeit in a limited capacity, he signed the papers and was in Camille's first season) and that sounds right too. I just don't know.
I often wonder why anyone agrees to go on these shows when so much can go awry given the mix of personalities. With all the franchises, we've seen some sort of unraveling. This season of RHONJ, there's Siggy Flicker. With RHOC, I think of Shannon Beador who seems unhinged dealing with her crumbling marriage to David Beador (Currently, they're divorcing). I also think of Peggy Sulahian being accused of lying about cancer…and so much more! I look at these ladies as a cautionary tale: Don't go on reality TV – EVER! Why do you think they agree to do these shows?
Being famous. There's that well-known survey where they asked little kids what they want to be when they grow up. The most common answer was 'YouTube Star'. We live in a society insanely obsessed with fame. Donald Trump is president. When I think about who could possibly beat him, Kim Kardashian comes to mind because it's like a popularity contest in terms of what name is familiar to people.
This is the oldest story in the book about positive and negative reinforcement. People crave attention. Little babies would rather be abused than ignored and there's that concept of all press is good press. Donald Trump knows that better than anybody.
I think of BroadwayWorld.com which is a combination news and fan site. They have these annual awards and fans submit nominations and do the voting. There are always tons of people I've never heard of doing shows and I get a lot of emails from friends saying 'vote for me.' It becomes annoying to deal with 75 categories, but I find myself clicking on people thinking 'I know that name.' I think there's a sense of that on a larger scale – We all just want to be known and everyone gets their 15 minutes. You and I are on Twitter because of what we write about and wanting to bring readers to our articles…We're conscious of building our brands and marketing ourselves. We know that businesswise it's better to have more Twitter followers. It's the same for the Housewives.
Have you ever heard from the reality stars you've been snarky about in your recaps?
Not in my recaps, but at one point I was tweeting some really bitchy thing at Jill Zarin (formerly of RHONY). Maybe it was because she voted for Trump. She got really pissed and blocked me and then posting something hating on me. (Laughs). I deserved it though. I actually got to meet her daughter this year and she's so sweet. I doubt many of the other Housewives read the recaps, but if you tweet something they'll see it and click like or reply.
Here's a fantasy question: Which of your favorite theater ladies would you cast as Real Housewives if you could?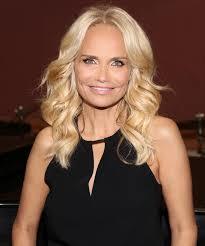 I'd love to see Kristin Chenoweth as a Housewife. Faith Prince is also somebody that's fab and above it all. I'd love to see Bernadette Peters..and if not her, I don't know who would be in that category…Audra McDonald...or Kelli O'Hara. Patti Lupone would be fab of course! Maybe Sutton Foster because she is so nice. Laura Benanti would be great.
In the spirit of Dolores Catania's RHONJ tagline: If we look up ___________ in the dictionary, we'll see Ben Rimalower's face.
What would YOUR Real Housewives tagline be?
That's a hard one…Maybe 'I have to work for a living, but I'm still a vacuous bitch!' I have to work on that one.
Calling all HuffPost superfans!
Sign up for membership to become a founding member and help shape HuffPost's next chapter
This post was published on the now-closed HuffPost Contributor platform. Contributors control their own work and posted freely to our site. If you need to flag this entry as abusive,
send us an email
.