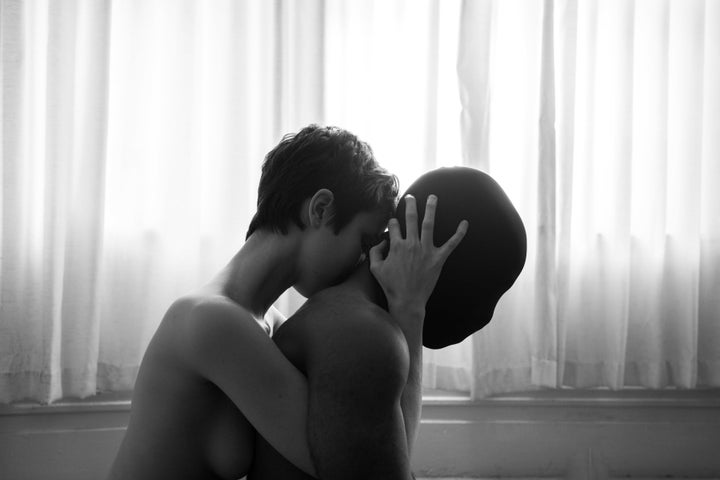 "Intimate": It's one of those loaded words that can imply everything from meaningless sex to a revealing, heartfelt conversation. It can sound warm and inviting, but it can also awaken unsettling fears of risk and vulnerability.
Artists Aaron Tsuru and Kate Sweeney, in an August 22 pop-up show they've curated at Rabbithole Studio in Brooklyn, NY, lean in to the saccharine and the sharp-edged implications of the term. "Intimacy Art Show," a first-time curation collaboration from the two artists, who have been friends and collaborators in other forms for several years, captures their shared fascination with the human urge for closeness. "It may mean something a little different for everyone, but we've all experienced it in some way or another," Sweeney told The Huffington Post via email.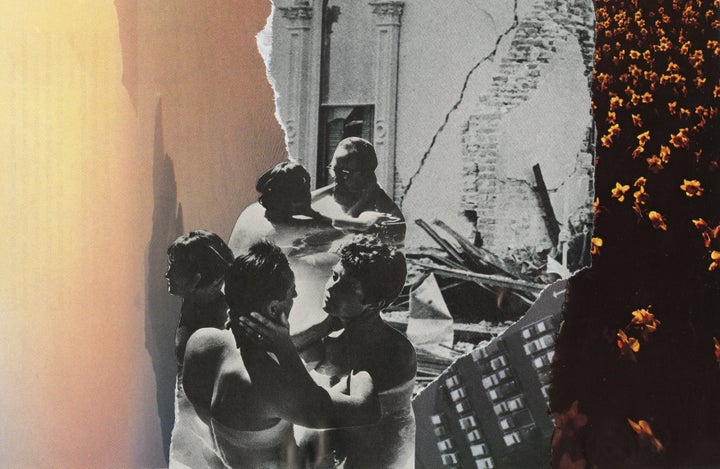 The show features photography by both Tsuru and Sweeney, which reveal the poignancy and risk inherent in getting intimate with someone else. But the curators also admitted that they were overwhelmed by the unexpected and revealing submissions they received from other artists.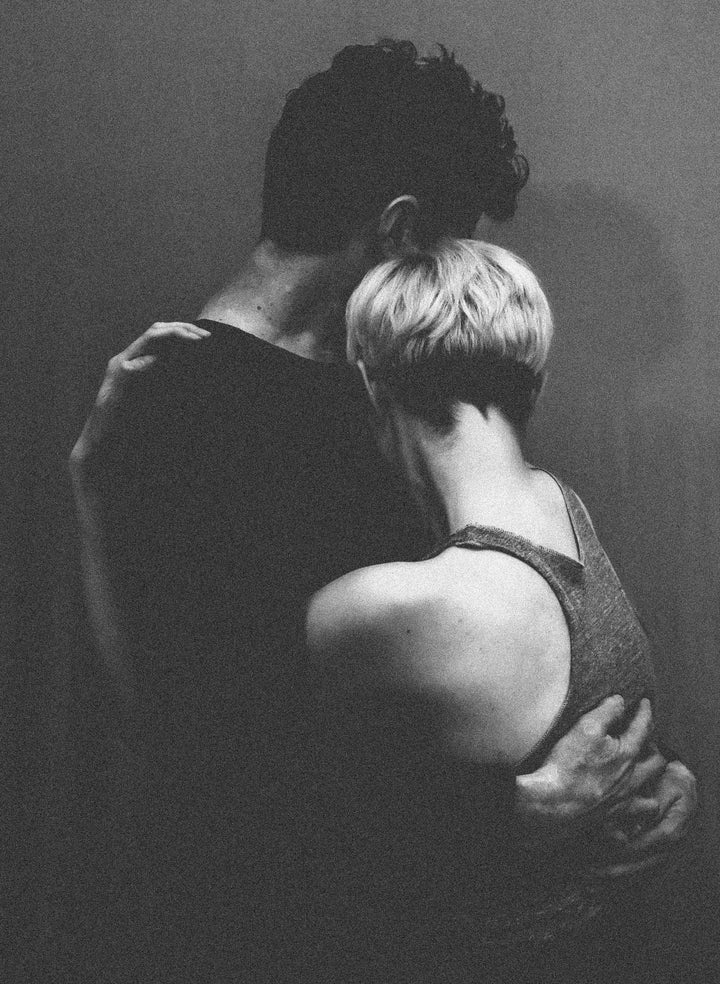 "'Jewels from the Hinterland' ... addresses questions of place, belonging, and perceived cultural identity within the African Diaspora," said Sweeney of a photo series by Naima Green. "There is such a beautiful, deep sense of intimacy with nature." In her artist's statement, Green pointed out, "There is a dominant narrative that situates brown bodies in green spaces for work, never for leisure." Her photographs subvert this, showing black and brown people relaxing and connecting with their natural surroundings.
Tsuru commented on a rather shocking photograph, by Molly Broxton, of herself with her late dog's fur. "It was just so beautiful and touching and exactly the kind of atypical thinking I was hoping to see," Tsuru told HuffPost. "Intimacy is many things, it's letting people or other beings or things into our lives in a deeper more personal way."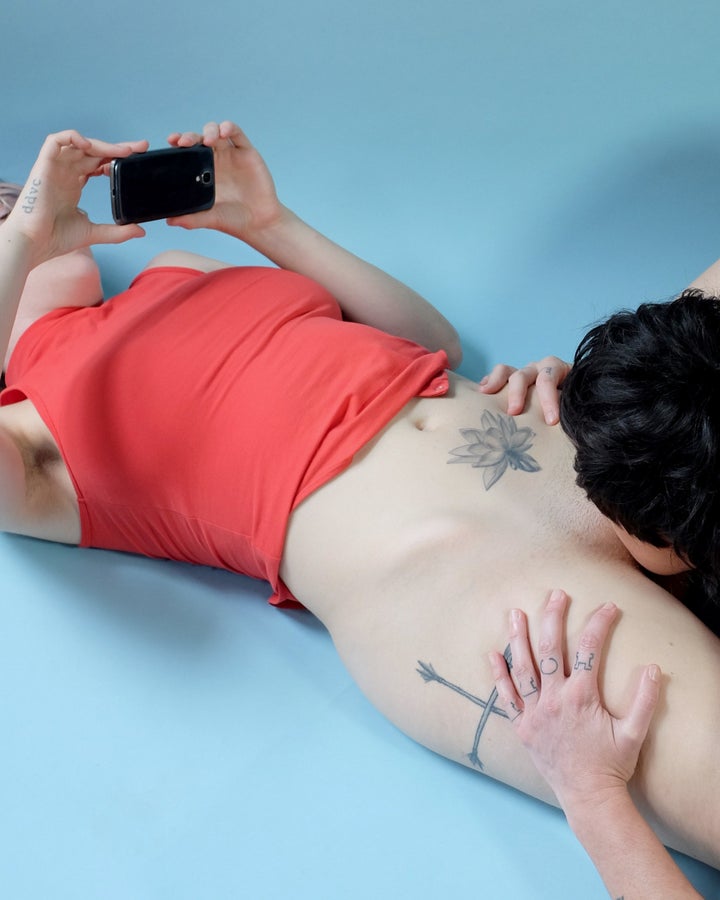 Intimacy seems like a self-evidently desirable experience, as the loving smiles and tender embraces in many of these works suggest. But it's also a fraught process for many people, one that invites the possibility of heartbreak, loss and betrayal. At best, intimacy can be weird, occasionally intrusive, exclusionary to those on the outside. Tsuru told HuffPost they want viewers to confront the more difficult aspects of intimacy as well. "We'd love if some of the viewers even felt a little uncomfortable, in a good way, like feeling a bit broken open."
"In a good way," of course, is still the operative phrase. "We hope people walk away from the show with more of an open mind about being intimate," Tsuru added. "The risk is worth the experience.
REAL LIFE. REAL NEWS. REAL VOICES.
Help us tell more of the stories that matter from voices that too often remain unheard.