In the dizzying spin of the red carpet, Academy Award winner, Kevin Spacey, stopped for an intimate chat with Elysabeth Alfano of The Celebrity Dinner Party. From Frank Underwood to his mom to Mike Nichols to the importance of the Gene Siskel Film Center's impact on young artists, Spacey shared his thoughts about the highs and lows of being an artist and an actor. Spacey is the recipient of the School of the Art Institute's Gene Siskel Film Center's Renaissance Award.
While discussing his character, Frank Underwood from House of Cards, he said, "I keep learning more and more about him as we go along. I keep having more and more fun every year. And I am looking forward to this season. As long as we stay true to ourselves and the story we want to tell, we are going to be just fine."
In a humble moment discussing his early years, Spacey said, "There's a long list of teachers and mentors who believed in me, very early on, in some cases I would say even before I showed any promise. " From Mike Nichols to his mom, Spacey credited those who supported him. "I've been incredibly blessed with the people who took me under their wing, gave me encouragement, helped me find a level of self-esteem in a difficult and sometimes disappointing business."
As noted in the video above, Spacey displayed true affection for the Gene Siskel Film Center in saying, "That's why a lot of the work that they do at the [School of the Art Institute's Gene Siskel Film] Center means a lot to me. Any time that you use the tools and the artists of film and theater as an educational tool for young people, it's all about them finding their own sense of collaboration and self-esteem, a sense of who they are. I know what a difference that can make in a young person's life."
The Gene Siskel Film Center of the School of the Art Institute of Chicago celebrates the art of cinema with multiple annual festivals international in scope, independent and classic films, premieres, and retrospectives. Internationally recognized for its original film programming, the Film Center is a vibrant cultural destination in Chicago that attracts a diverse and creative annual audience of over 80,000. www.siskelfilmcenter.org.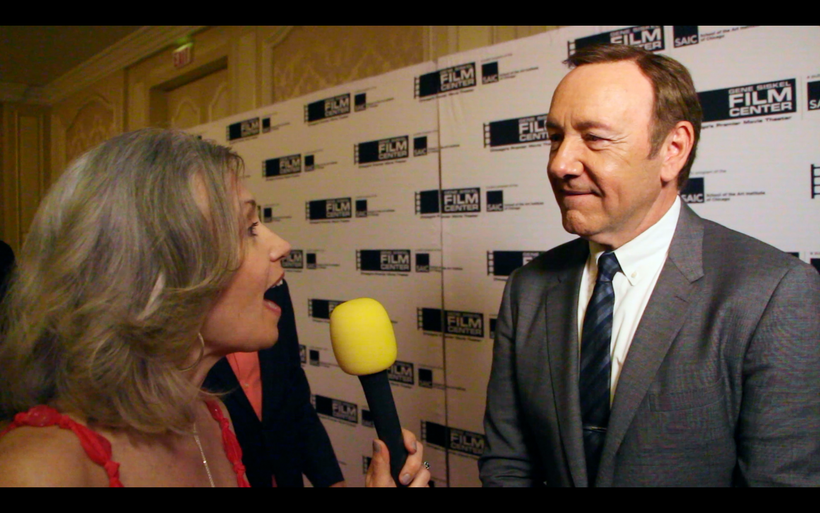 REAL LIFE. REAL NEWS. REAL VOICES.
Help us tell more of the stories that matter from voices that too often remain unheard.
This post was published on the now-closed HuffPost Contributor platform. Contributors control their own work and posted freely to our site. If you need to flag this entry as abusive,
send us an email
.