Warning: This post contains nudity and may not be suitable for work environments.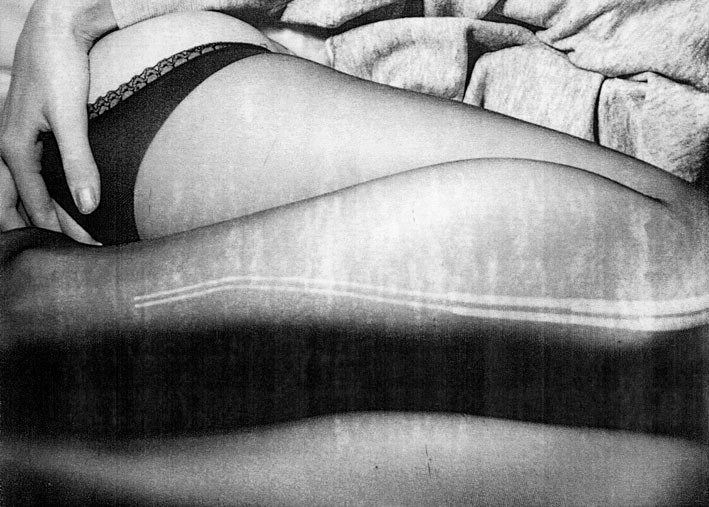 For 10 years, the life of Japanese artist Emi Anrakuji (born in 1963) played out in a six-foot-long bed.
She studied painting at the Musashino University of Art and Music in Tokyo, but shortly after she graduated, she was diagnosed with a cerebral illness that compromised her eyesight and confined her to a decade of solitude. Refusing to give in, she brought a camera into her bed, and through its lens, managed to regain some of the vision she lost to her disease.
Anrakuji's oeuvre includes a series of photography projects in which she zooms in on her body, never revealing her face. These intimate, nude self-portraits chronicling her exploration of her self are currently on view at the In Camera gallery in Paris, marking Anrakuji's first show in France.
The exhibited photos, she says, are like postcards from her very "own private hell."
Anrakuji describes herself as an "alchemist of images." In an artist statement, she maintains that her self-portraits "are not erotic." She also reiterates that the project, "1800 Millimeters" (which is approximately six feet), originated in her hospital bed.
"After a long period of time, I gradually started to see microcosmos in my field of visibility," Anrakuji writes. She began noticing the intricate details in everything around her-- from her body to her bedding. "I started seeing and capturing the lace on my pillow, the stains on my sheets," she says.
As she convalesced, she developed a substantial relationship with photography. "That moment was crucial, the moment where the camera became my eye, and a member of my body," she said.
In a series titled "IPY" -- also on display at In Camera this month -- Anrakuji uncovers another fragment of herself. In that series, she became a "catalyst of dreams and desires," analyzing the role of Japanese women in a male-dominated society. She brings us into a photographic labyrinth, in which nude subject encounters everyday objects. Her photos speak a sophisticated and bewitching language, using an alphabet of ebony-colored hair and a slim figure.
See a preview of her work below.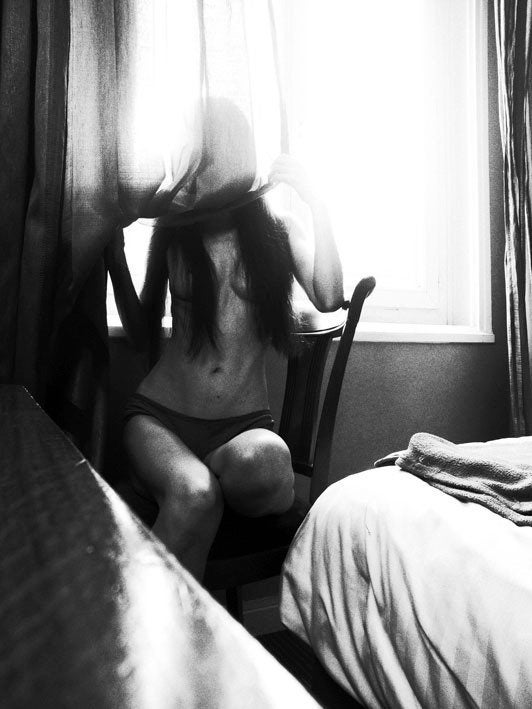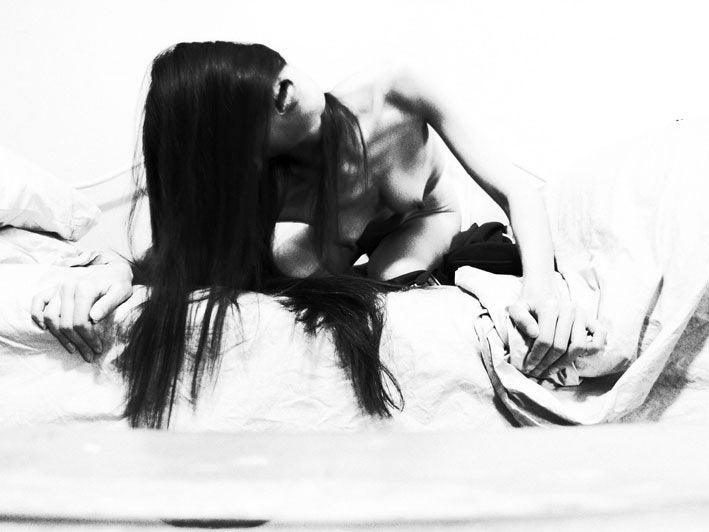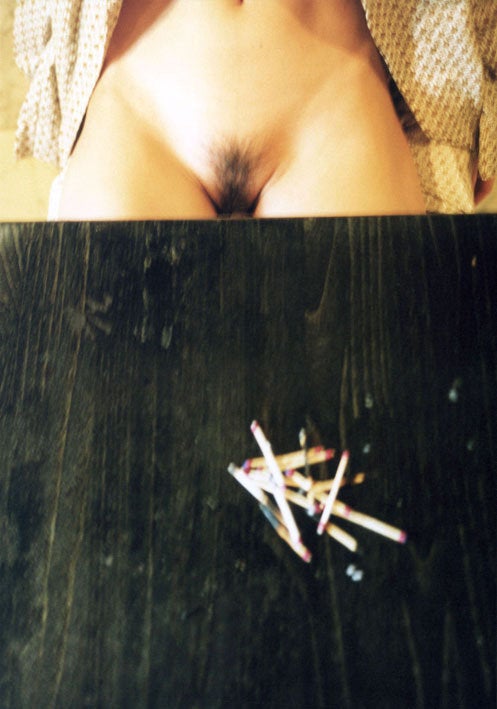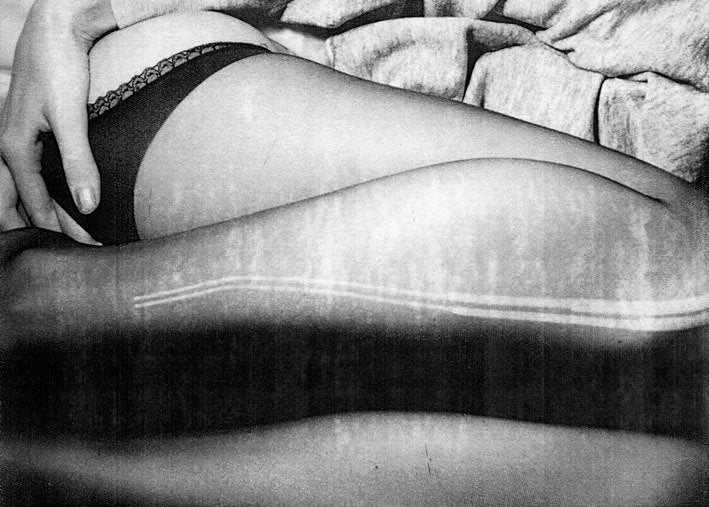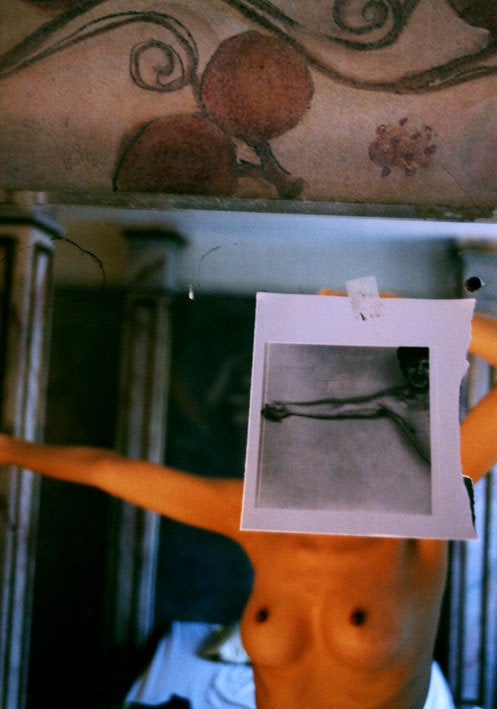 This story originally appeared on HuffPost Italy and has been translated into English. It has been edited for clarity.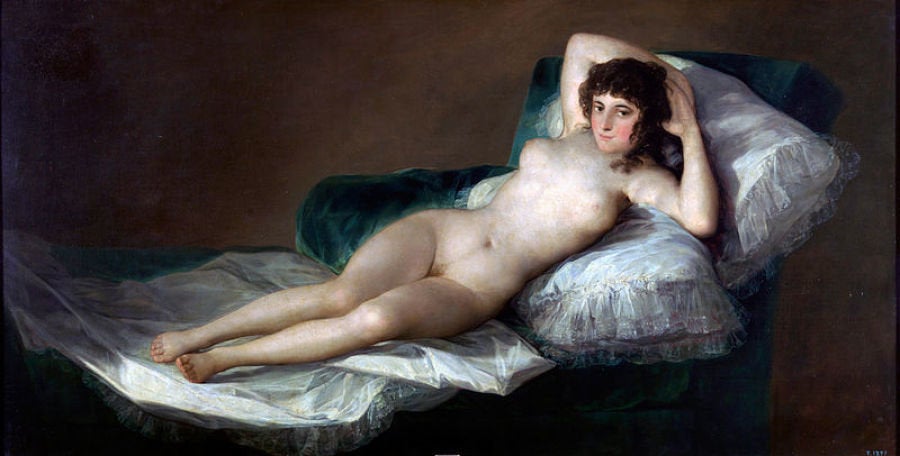 Art History's Most Erotic Artworks
Support HuffPost
The Stakes Have Never Been Higher
Related
Popular in the Community