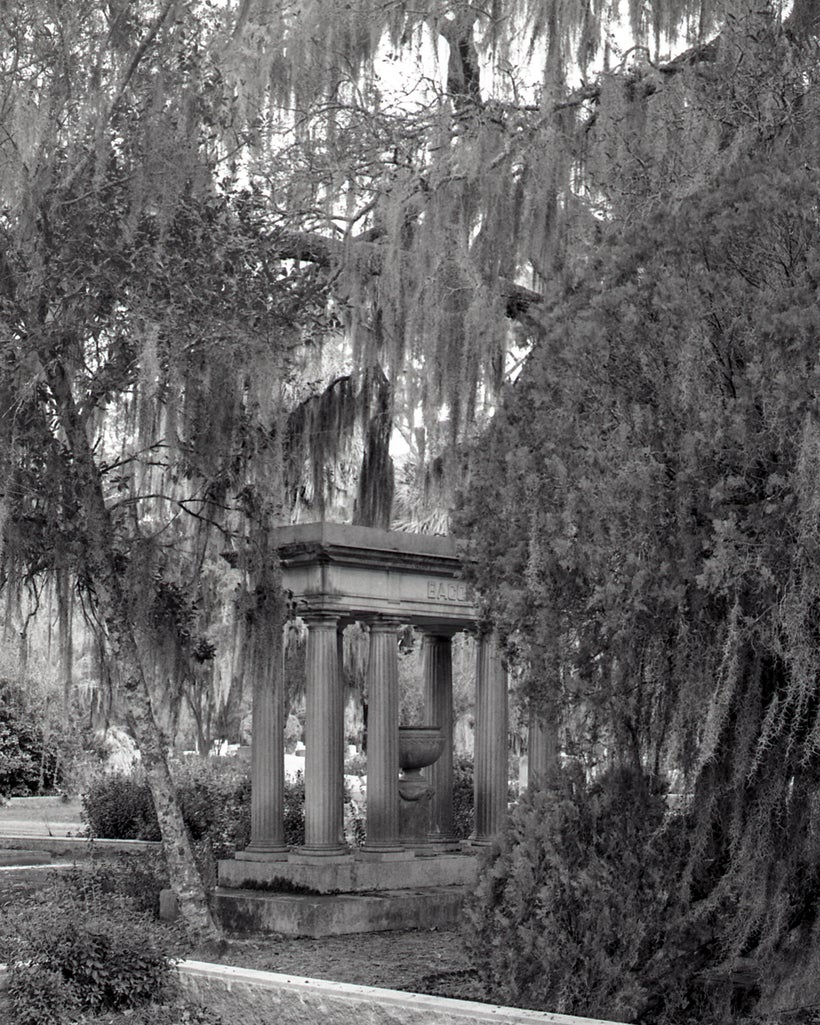 "You can help me. You can open for me the portals of death's house, for love is always with you, and love is stronger than death is."
- Oscar Wilde, The Canterville Ghost 1887
Yes. DEATH! Beautiful afterlife in the consuming Earth. To all who have ever loved and had to see those nearest departed. The celebration of life and the acceptance of death - so sweet and candid - unlike anything. Momentary life and forever in the after, there is a rebirth in the cemetery. If you'll have it. Creeping new grass and mindfulness of timeless trees - Spanish moss, monuments erected, decay newly reformed. The cemetery casts a spell. Green and necrotic - revitalized in sympathy. There are no rules; the land of the Earth takes that away. Feelings remain, shrouded in requiem, endless breath and birth of those still living to come and remember.
We celebrate you! Yes, Death.
Rachel Stern's photography is all consumed by expressive gesture and a forced casual nonchalance. In all its aesthetic qualities those characteristics may be the truest of missions and conditions of hers as an outstanding photographer and great thinker. In many ways she is a love letter. In many ways the words anyone could write in regard to verbalizing her imagery have license to be an equally striking love letter to her and the work. I don't find her macabre, even if she may like to be. The cemeteries that she's allowed herself to photograph are not of the grotesque, and the photos aren't to mourn. Stern's imagery is what revitalization, intervention, and renewal are made of. She is poetry. She is opera. Her photos of Southern cemeteries are curious building blocks - attempts to understand, accept, observe and honor.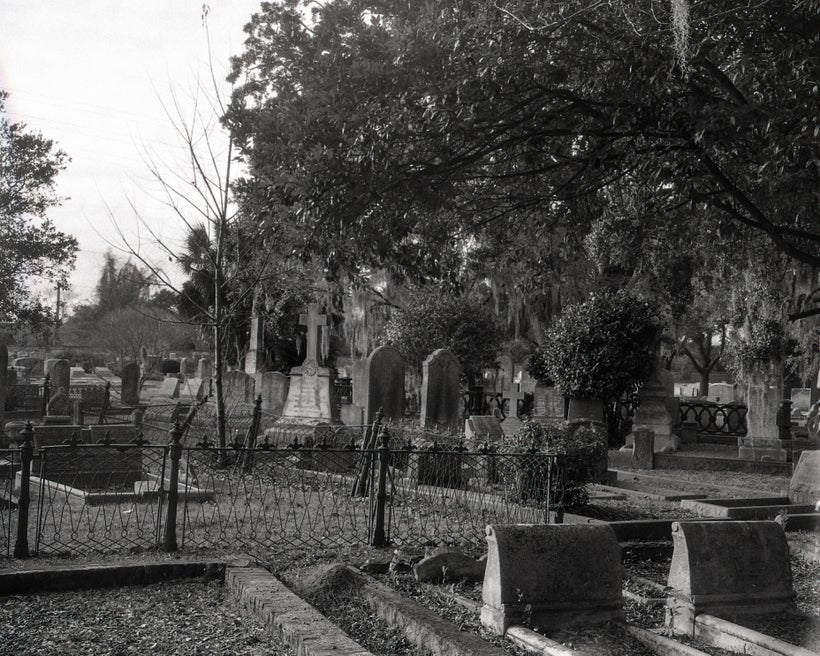 It may surprise that some cemeteries are designed to be stages of gathering and social interaction. These garden style cemeteries are meant to function more like parks. Food, dress, culture, collaboration and communication beckon the public to interact with the dead. In many ways this concept is beyond the dead; it reawakens all this absurd space given to an important part of life. Being in the cemetery to read, study and inspect the shrined landscape makes it almost like it never happened, death. Stern's photos experience these places and she is so very aware of the significance of her own movement, as well as the movement of a cemetery. The dance one makes being outside and being quiet, ones willingness to explore the commemorative culture of adornment, sculpture and monument in the cemetery.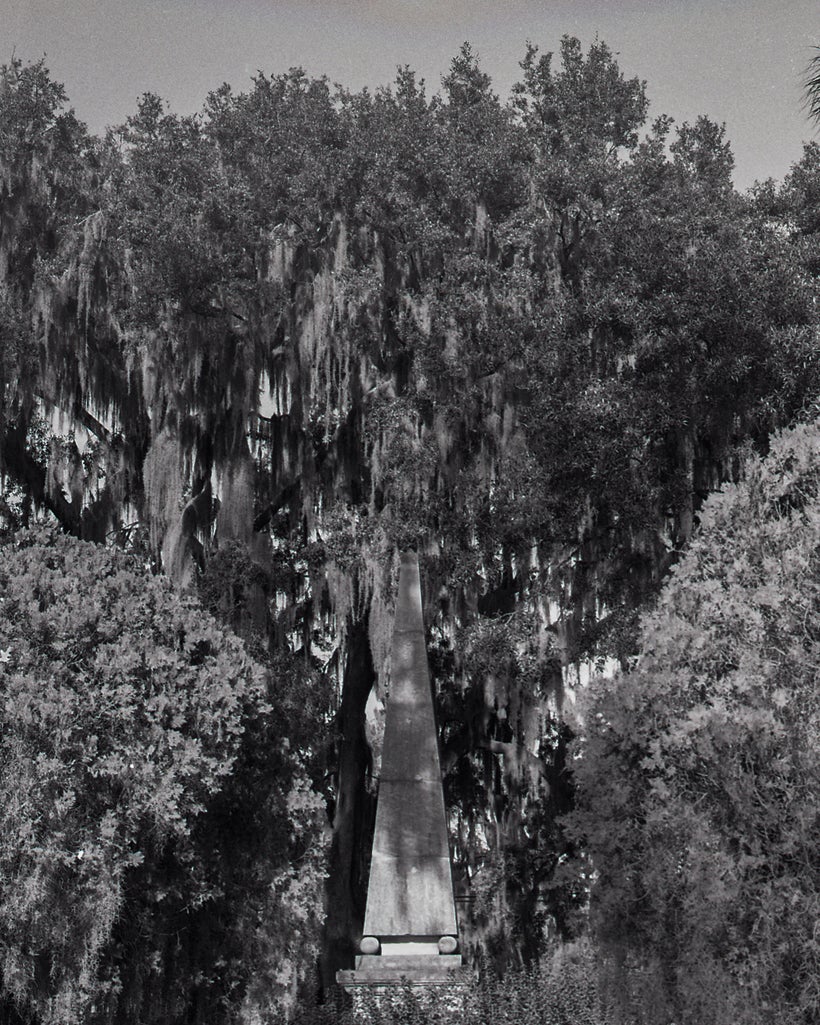 There is a theater in that tracing path one takes to get to the cemetery, to be in the cemetery. There's a curious wonder of how beauty functions as a form of power? The only way to face that question is to look it right in the face. Even if there is fear. Thoughtful and decadent, death may not be easy. There is no complete escape and in so many ways Stern is after that intrinsic kind of image making. The photographs of her show, Yes, Death., are symbolic gestures to this observance. There is no irony. There is a sort of joy and body present in the blood of Stern's photography. She is neither shy nor coy to engage the opulence and drama of a great silver print.
In the theater anything on stage is perceived as real; when the performers leave the stage they are unreal and unseen. In the cemetery with Stern the tangibility of the real and unreal are quite alive and wonderful. There is no difference; the photos make place and home for the presence of body, or those without body. In a way there is an awakening; taking in versus putting out become irreverent in the face of journey and mask personal acceptance.
Explore the great scape of a cemetery. It may make sense. It doesn't have to.
Stern's show is mounted at Black & White Project Space in New York through July 31st. For more information click here.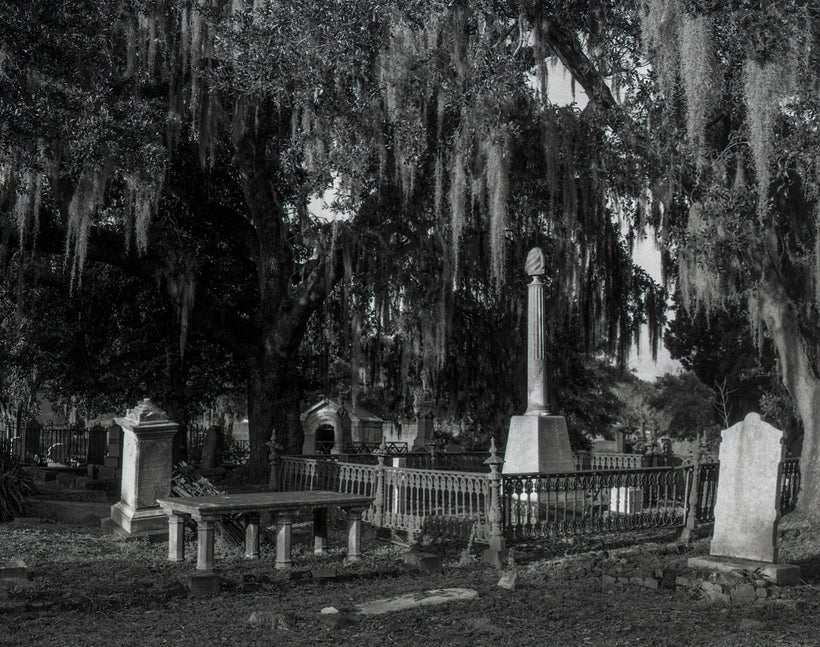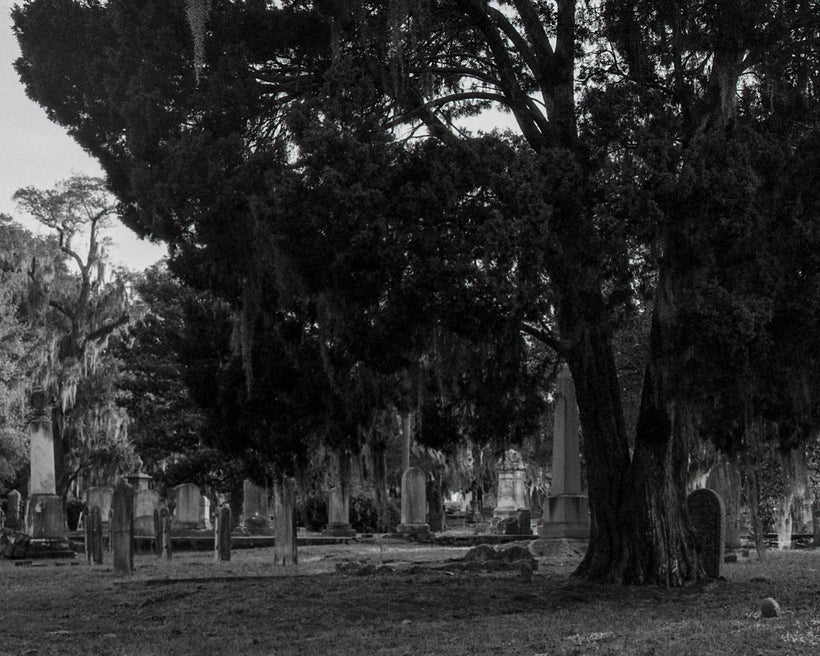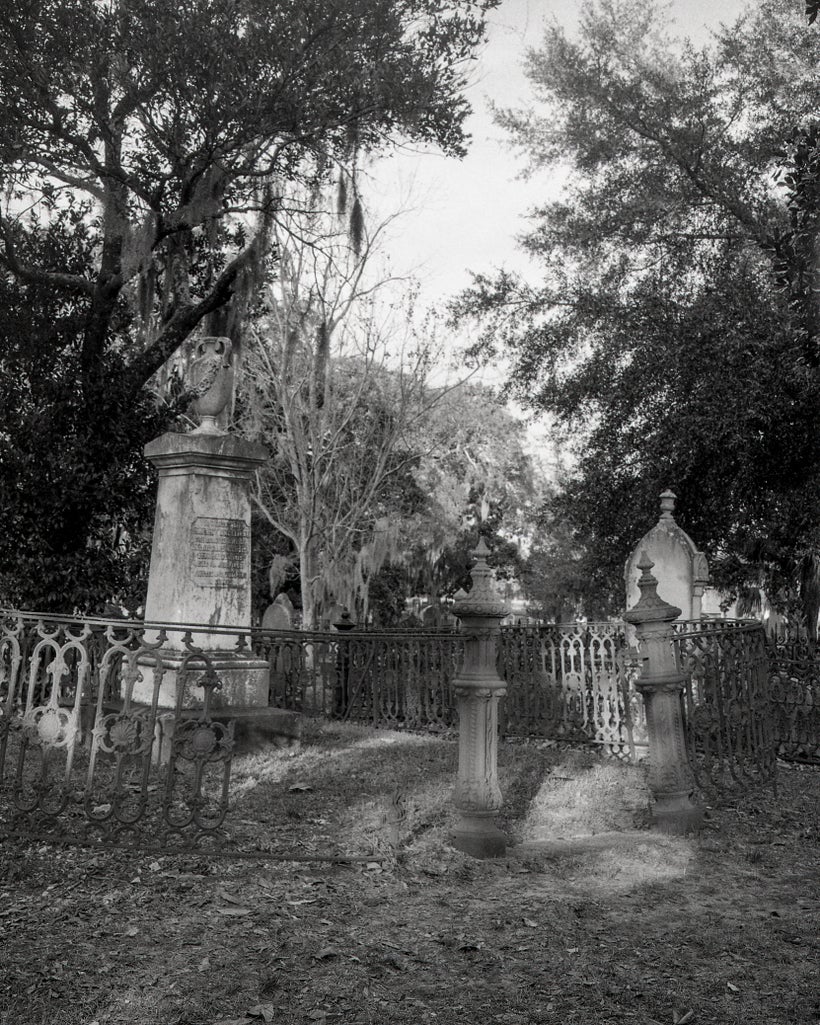 REAL LIFE. REAL NEWS. REAL VOICES.
Help us tell more of the stories that matter from voices that too often remain unheard.
This post was published on the now-closed HuffPost Contributor platform. Contributors control their own work and posted freely to our site. If you need to flag this entry as abusive,
send us an email
.