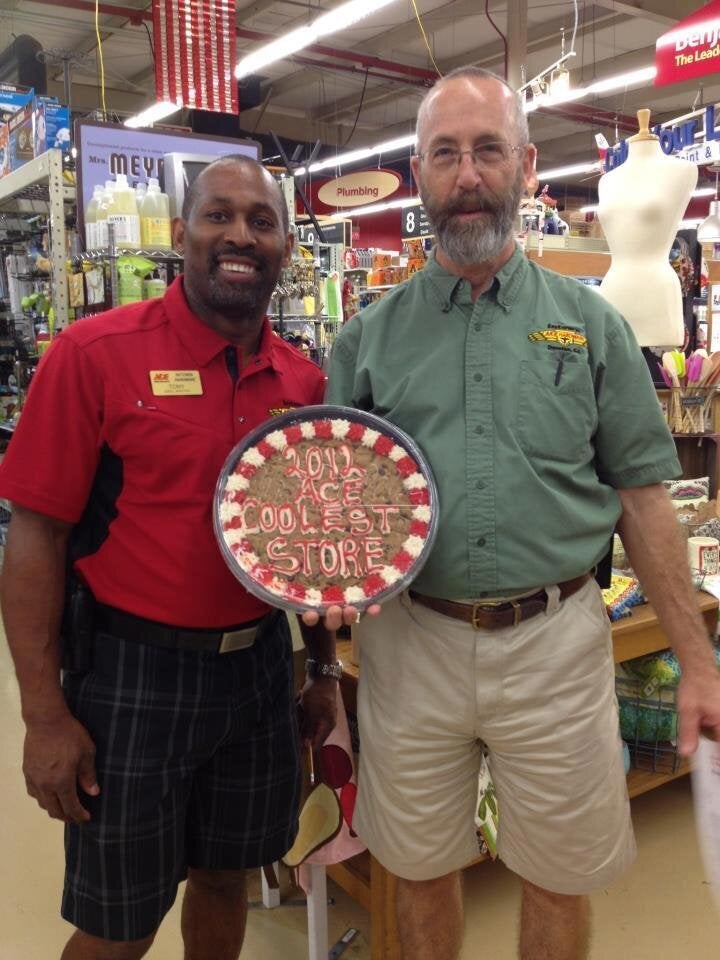 When Dave Jones opened his Georgia hardware store more than 25 years ago, it quickly became the go-to place in Decatur and the surrounding area for buying lumber, plumbing supplies and power tools.
Then, Home Depot arrived.
"We were right in their shadow," said the 59-year-old Jones, who co-owns Intown Ace Hardware with Tony Powers. The giant retailer moved in less than two miles away in 1995 and was selling acres of all the same items that the mid-sized Intown was selling -- for a little less. Intown's sales took a hit. "When they started, we were doing a mini version," Jones said.
But what happened next serves as a lesson for any mom-and-pop shop out there living in fear of the day Big Box comes to town.
Jones, a former construction guy himself, took a deep look at his store and studied Home Depot's public filings to get a stronger understanding of the business. He discovered that although the big box store advertised a few items very cheaply -- "loss leaders," in the vocabulary of retail business -- the rest of their goods were not priced much differently than the ones Intown was selling. Jones decided to differentiate his store on the diversity and quality of its offerings.
Jones changed up his business plan, going from a building supply provider to something more like a general store. He scuttled low-margin, high-maintenance items, like table saws and power tools -- things Home Depot routinely discounted -- and spent his energy on customer service to attract a new demographic of customers, namely women. Today, Intown still sells hardware goods, but now it also offers things like colorful wrapping papers, a large garden center and knickknacks. To Jones' satisfaction, Home Depot even sends customers to him when they need a special part or have a specialized home repair problem, he said.
The nearby Home Depot said it could not comment on Intown. An emailed request for comment to Home Depot's corporate office was not returned.
Jones' strategizing worked. The second year after Home Depot's arrival, sales started increasing again. Today, the store does more than $3 million in sales, an increase of 285 percent since the mid-90s when Home Depot moved to the nearby location, Jones said. The store's success even garnered it recognition as the "Coolest Ace on the Planet" by the hardware franchise in 2012.
Now Jones faces his biggest challenge yet: The arrival of Walmart, slated to be built across the street from Intown in the coming year. "If I had a better arm, I could throw a rock at them," Jones said about the proximity of the proposed Walmart store.
"They are the 800-pound gorilla and I am a little flea, and they don't care," he added. "We will continue to expand into areas to attract customers who are not Walmart shoppers."
Already Jones is thinking of ways to out-maneuver the giant retailer when it likely opens next year. Jones said his strategy will not be to compete on the prices of basic goods, like a bag of fertilizer or storage containers. Instead, he said, he'll offer niche products. If Walmart offers basil, for example, Jones pointed out that he offers 10 different kinds of the herb -- plus the customer service to tell customers how and where to plant it.
Jones said he also plans to use Walmart to his advantage: Jones is sprucing up Intown's street presence in order to capture the drive-by customers that the new store will attract. He purchased the lot next door to his store and cleared the brush hiding the view of the store. "We need to stay sharp and tweak," he said.
But Jones' ultimate secret weapons are perhaps in the intangibles -- the networks and local relationships has built over the years. "People will let me know when the geraniums are in early [at Home Depot]," he said. "It's social, and I catch up with people."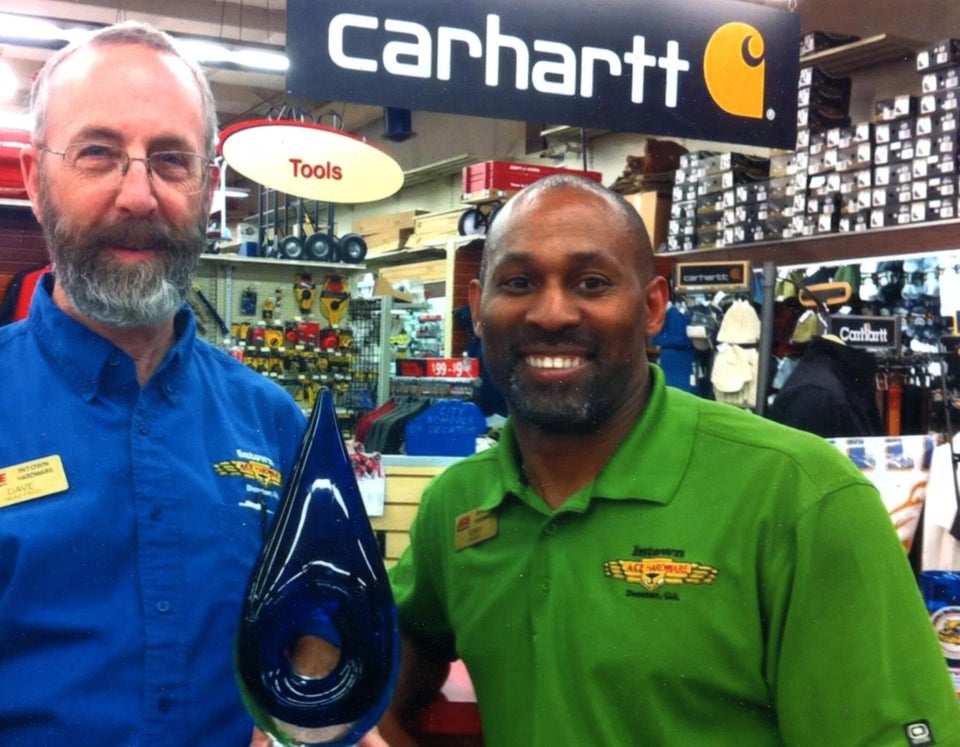 Intown Ace Hardware