The brilliance of stunning emerald waters lapping sugar-soft beaches and welcoming hospitality create an energy you'll long treasure!
Romance is in the air! Welcome to Puerto Vallarta! The sizzling contrast of gold sand, verdant jungle-covered mountains and traditional Mexican architecture continues to attract well-heeled sojourners from around the globe. While boasting plenty of sophistication, the cobble-stoned center of Vallarta retains a rustic charm with intimate restaurants and art galleries. The innocent, welcoming atmosphere creates an intoxicating energy combining natural beauty with authentic culture. If simple pleasures are not sufficient, over 250 restaurants and high-octane night life await. For the nature lovers there is a pirate's bounty of ecotourism...swimming with giant mantas in Banderas Bay, 25 miles of beaches, kayaking, whale watching and thrilling canopy tours. Embracing with nearby Sierra Madres, the breezes blow along the Rio Cuale which crisscrosses downtown, the malecon showcases whimsical sculptures and rose-hued sunsets, creating memory insurance for years to come!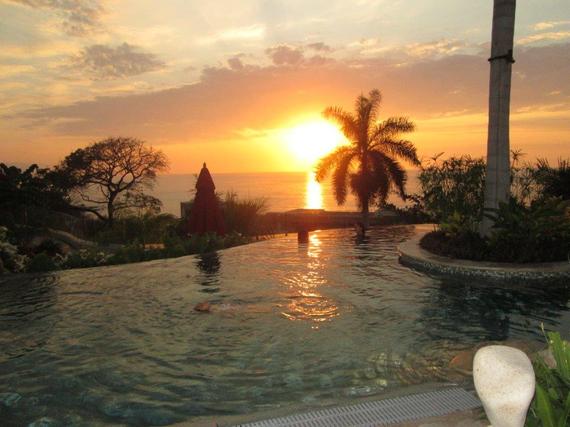 The area showcases many opportunities for ecotourism, gastronomy, arts and culture and romantic getaways for every age and budget!
ROMANTICS GALORE!
From the elegant malecon to the golden-hued hills, Puerto Vallarta offers glamour, love and romance for all, with sizzling sunrises and sunsets both embracing and impressing! Oozing with sensuality, Puerto Vallarta has a rich history. Until the '60s the destination was known mostly by locals and off-the-beaten path travelers. Then came the filming of The Night of the Iguana, based on a play by Tennessee Williams, and starring Richard Burton and Ava Gardner. Starlet Elizabeth Taylor accompanied Burton and their romance became tabloid fodder. Further establishing Puerto Vallarta as a jet-setters' getaway was John Huston. The legendary filmmaker made Vallarta his retirement heaven. Today the former quaint fishing village is a magnet for honeymoons, family reunions, and weddings. The green jungle-like hills framing the area and small intimate coves and beaches continue to sooth and intoxicate. Nearly all hotels and resorts feature fabulous wedding, family reunion and honeymoon packages.
ROMANTIC FLOWERS FOR EVERYONE!
Bouganvillea abound! Fuschia, red, pink and a fun rainbow of color explode before your eyes...this Bouganvillea Festival, held every spring, is a spectacular canvas of Mother Nature's rich wares! The best news is Puerto Vallarta and its gorgeous scenery is just a couple of hours from Dallas! It is both accessible and delightful. Breakfast at home and lunch on the beach!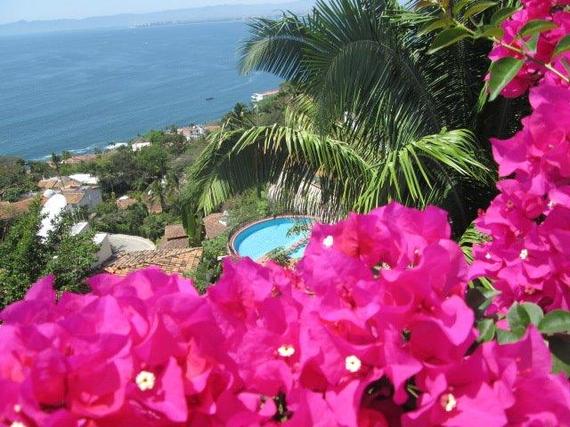 Here is just part of my Travel Diary from one of the world's most romantic cities:
DAY 1: Begin your magical trip with a walking tour of the new malecon, a leisurely stroll along the Cuale River, a stop in the museum, the cathedral and a few local galleries. Don't miss the exotic craft markets. A sensory extravaganza awaits you at Casa Velas with cutting-edge cuisine and service. The Maritime Port and tour provide a seafarers' view, oozing with romance, tales of yore and rose-hued sunsets. Because I cherish traditional Mexican cuisine, the Master Cooking Class at El Arrayan was a dynamic end to the day.
DAY 2: Spend a rejuvenating day snorkeling, beachcombing, daydreaming and seeing a pirate's bounty of underwater activity. I chose the Costa Sur, as it is tranquil and sports a natural barrier reef with Mother Nature's rich tapestry of marine life. This old-fashioned Mexican resort is as authentic as they come, and is a favorite for divers and snorkelers. The layout and landscaping make it a magnet for anniversaries and reunions.
DAY 3: Drop by Villa Premiere, a luxury boutique hotel and spa right on the beach. To refresh your heart, soul and body, try the herbal and aromatherapy treatments. You'll look and feel 10 years younger. A cornucopia of possibilities exists, designed for all ages and purposes. For a fun evening, try a walking tour, visiting local restaurants with Vallarta Food Tours. For overall tours, try Vallarta Travelers Advisors (VTA), which features many adventure tours and expert guides.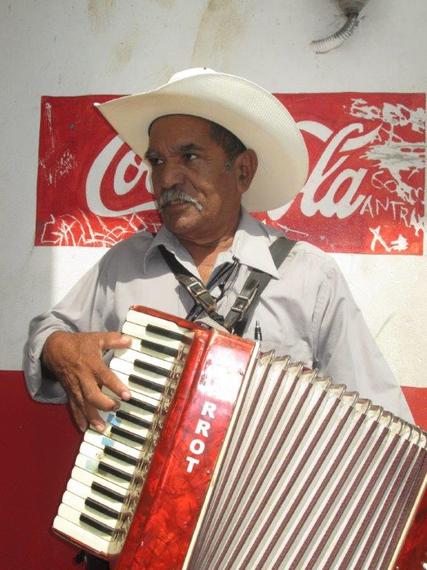 WHERE TO STAY AND DINE
For divine, impeccable service and old world charm, I recommend the Grand Miramar Hotel. For a sizzling local catch of the day, stop by the welcoming Portobello in the marina (I loved the gazpacho). Don't miss the River Cafe for the ultimate touch of class and abundant history. Blanca Blue features scintillating continental, French and Mexican gastronomy in a sophisticated, deja-vu ambience. Be sure to try the ceviche and creme brulee (Barriga llena, corazon contenta!). No matter what your age, Puerto Vallarta is a dreamy fantasy, enchanting and pulling at your heartstrings. You'll treasure memory insurance for years to come!
REED'S RATINGS--- INTOXICATING PUERTO VALLARTA
*** For fabulous weddings, family reunions and honeymoons, Puerto Vallarta has it all
*** Azure, pristine waters and sizzling ecotourism
*** Divine cuisine and welcoming hospitality
*** Wide array of accommodations to meet all budgets and tastes
Jody Reed is formerly a writer at the White House and TV Consumer Reporter. A 15-year veteran travel writer, she is published regionally and nationally and is a member of the International Food, Wine and Travel Writer's Association.