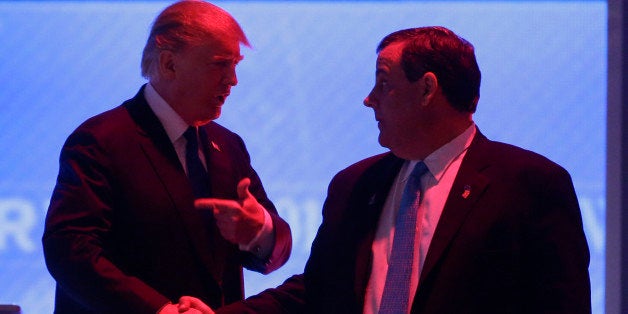 In December of 2002, when the legendary Roone Arledge passed away, I wrote a Counterpunch piece for the L.A. Times praising the man who not only set the gold standard for Olympics coverage, but gave us Monday Night Football and Wide World of Sports. He was also the broadcasting giant who revitalized ABC News. The piece was titled "Arledge no god, but in him we trust."
During the 1980's I worked for Roone as a producer and correspondent on such iconic broadcasts as 20/20, Nightline and World News Tonight and I can say without equivocation, that if he was alive to watch the open to Saturday night's ABC News coverage of the GOP debate, he would have been outraged.
Moderated by Martha Raddatz, an ex-NPR reporter and the Alphabet network's pretty-boy anchor David Muir, whose principal qualification for the job seems to have been his jawline, the two debate hosts utterly bungled the debate's open by leaving Dr. Ben Carson stranded in a kind of Twilight Zone at the edge of the stage while other candidates were announced and breezed past him to their lecterns.
Seemingly unaware that Dr. Carson hadn't heard his name called but incapable of turning away from the audience to assess the pileup on the entry ramp (which soon included Donald Trump) Muir and Raddatz -- and worse, the director -- kept the principal camera trained on the entrance shot as Dr. Carson appeared to move between mild amusement and mortification.
The video posted on TheHill.com under the headline "Debate intro mixup causes candidates to freeze in their tracks" has to be seen to fully convey the impact of this comedy of errors. By Sunday the YouTube video had been screened by more than 78,000 people and was on its way to going viral.
In fact, the gaff was so bad, that less than an hour after the debate ended Colin Jost was lampooning it on the Weekend Update segment of Saturday Night Live, a broadcast which featured Sen. Bernie Sanders who was vastly underutilized, given that his doppleganger, Larry David was the host.
In any case, what does it say about the reporting skills of either Raddatz or Muir to cover a live event if they couldn't even turn around to see how the open was unraveling?
Or their producer who finally must have barked into their earpieces, causing Muir to exclaim... "Dr. Ben Carson, please come out on the stage. He's standing there as well." At that point, a nervous Raddatz chimed in "and Donald Trump..." followed by more awkward seconds in which Muir thought he'd put a lid on it by announcing, "and lastly we welcome back to the debate stage Donald Trump."
But that wasn't the end of it. Because the Muir/Raddatz duo seemed to forget the last candidate -- who ended up having perhaps the best debate performance of the night, Gov. John Kasich of Ohio.
Now the open was so out of the anchor's control that it actually took Chris Christie, looming over his lectern to ask, "What about Kasich? Can I introduce Kasich?" to which Muir awkwardly replied, "Yes we're going to introduce Ohio Governor John Kasich."
Contrast this debacle with the stellar performance Thursday night by Rachel Maddow and Chuck Todd who moderated the Democratic mano-a-mano clash between Sen. Sanders and Secretary Hillary Clinton. It was an historic forensic performance that generated, what former ABC News anchor Frank Reynolds would have called, "heat and light."
Now imagine if Saturday night's ABC moderators had been Peter Jennings and Diane Sawyer and you'll appreciate how one of the slogans during the Arledge era was "Experience ABC News."
As an alumus of this once great news division I can only think that if Roone was watching, the performance by David Muir and Martha Raddatz would have given new meaning to that phrase he coined about "the thrill of victory and the agony of defeat."
Related
Popular in the Community