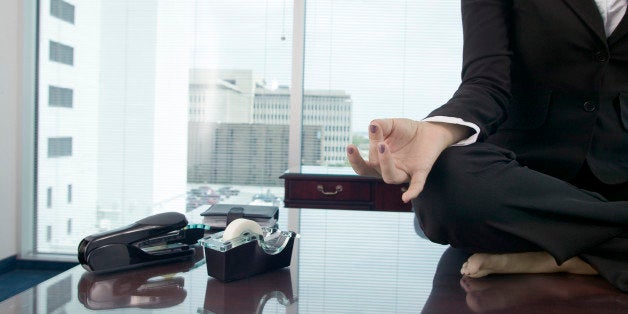 We can't become better versions of ourselves if we can't first see what we're doing clearly. Meditation using the method of self-observation provides an opportunity to look at ourselves objectively. But objective observation is not so easy. Here are some things to look out for :
Habit - If you're not used to observing yourself (thoughts, feeling, motives etc.) in an honest way and on a regular basis, it won't be easy to do it when you sit still and try to give this activity your full attention. This method of meditation becomes easier if you make self-observation a habit during regular daily activities as well.
Overall, as a spiritual practice, self-observation is an awesome one because you can do it any day anywhere all the time. Self-observation does not necessarily require having free time unless you are using it in your sitting meditations.
Blindness - Overall to varying degrees you may have a natural blindness by not being able to become aware of what you are thinking or feeling. This will change over time. As you try to observe yourself more and more everything within just sort of rises to the surface. In other words, the blindness goes away on its own. My experience of self-observation meditation as well as in daily life, has always felt like I am a pond in which there are many things which gradually rise to the surface one by one. It's always fascinating to see what will come up next.
You may also find that at times you are imposing blindness on what you can see because you do not want to see. You may have certain feelings about a situation that you don't even want to admit to yourself. This is when setting aside time to look within helps because then you can really focus on having courage to face whatever it is that you haven't wanted to face. Self-observation as a spiritual practice promotes healing in this way when you can find the strength to see it, accept it, feel it and let it go.
Busy Mind - A mind full of thoughts can seem like a hindrance only if you are getting caught up in the thoughts. What do I mean by "getting caught up in the thoughts"? There's a subtle difference between "I'm thinking about x, y, z" versus "I'm observing the thoughts about x, y, z".
When you start this practice of sitting still and trying to observe your thoughts, the more consistently you try the more you'll get the hang of it. You'll begin to become very familiar with the difference between being "caught in the thoughts" versus observing it. The unburdening feeling I mentioned in the previous post, is a good sign that you're observing more than being caught.
The Surprise Factor - There are times when you might notice or experience something new and feel surprised by whatever it is. It could be anything - heaviness, lightness, an emotion, a thought, an intention, a desire you didn't even know you had or something else. If this happens, it would be good to try to get over the surprise factor as soon as you can and get back to paying attention to what comes next.
One of the most important surprises however, is the "What? Me? No way!" reaction to what you're learning about yourself through this process. This is one of the most important surprises to look out for because within honest self-observation it is an opportunity for real self-transformation that should not be missed. This is your chance to be the change in the world you've hoped to see in everyone else.
I'm referring to surprises which are unpleasant because you've learned something about yourself that doesn't seem so good. During those times, commitment to continuing the process of self-observation can be tested as we may have the tendency to judge ourselves. Self-observation is not for the faint at heart. It takes courage. If you encounter something you don't like, it is important to learn to give yourself the acceptance and love you deserve and make peace with it. At some point even observing the bad stuff can become a delight when you've learned to embrace all you see at all levels of your being.
Expectations - Generally it's best to not have expectations when observing yourself. It's best to be open and ready to discover anything any time. This becomes a bit of an adventure.
These are some issues you might face as you take on the challenge of self-observation as a meditation practice and hopefully as an every moment of everyday spiritual practice. As you do, it will help to remember (especially in those times when it seems like a difficult practice) the joy is in the seeing!
If you've been inspired or informed by this post, I'd love to hear from you or answer any questions you may have. You can find me on Twitter (@DeviSawh) or Facebook (https://www.facebook.com/devisawh1111) or comment below.
Related