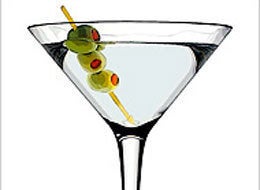 'Drunkorexia' is the latest term coined to describe a blend of anorexia and alcohol abuse.
Drunkorexia is not an official medical term. But it hints at a troubling phenomenon in addiction and eating disorders. Among those who are described as drunkorexics are college-age binge drinkers, typically women, who starve all day to offset the calories in the alcohol they consume. The term is also associated with serious eating disorders, particularly bulimia, which often involve behavior like bingeing on food -- and alcohol -- and then purging.

Anorexics, because they severely restrict their calorie intake, tend to avoid alcohol. But some drink to calm down before eating or to ease the anxiety of having indulged in a meal. Others consume alcohol as their only sustenance. Still others use drugs like cocaine and methamphetamine to suppress their appetites.
Click here to reading about another disturbing trend in eating disorders, "brideorexia."