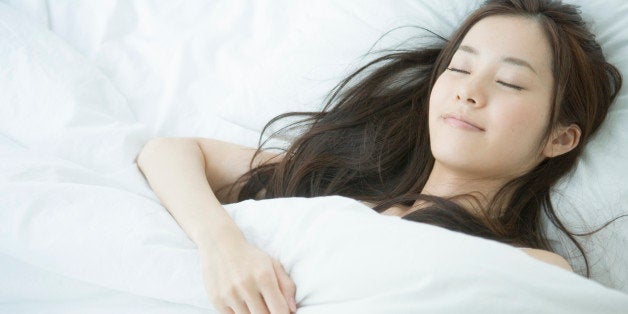 First, the bad news. We're in the middle of a sleep crisis. According to a recent Gallup poll, 40 percent of all American adults are sleep-deprived. And the problem runs deep: the idea of sleep as time wasted not only compromises our health and our decision-making, it also undermines our relationships, our work lives, our performance and our decision-making.
Now, the good news. We're also in the midst of a sleep revolution, finding ourselves in a golden age of sleep science, with new findings coming out practically every day testifying to sleep's benefits. Scientists are confirming what our ancestors knew instinctively: that our sleep is not empty time. And there's growing awareness that by renewing our relationship with sleep, we can take control of our lives, live more fully, be more engaged with the world and be better equipped to meet the challenges we all face.
These themes have been a part of HuffPost -- an obsession, really -- since we launched our dedicated sleep section in 2007, prompted by my own collapse from exhaustion and sleep deprivation. And now I'm delighted that we're taking this commitment to the next level with Sleep + Wellness, a new platform, sponsored by Sleep Number and dedicated to furthering the conversation on sleep as a public health issue and on all the ways sleep can enhance our lives.
Sleep Number is known for its SleepIQ bed technology, with sensors that track and monitor your sleep and then offer suggestions to improve it. The first time I met Sleep Number's CEO Shelly Ibach, she greeted me not just by shaking hands but by giving me her SleepIQ score -- leaving no doubt about her commitment to the cause!
And there's no better time to put a spotlight on all the innovations in the world of sleep health. Technology has given us an unprecedented ability to learn more about ourselves. According to a 2015 study by Sleep Number, 43 percent of those polled said they've tracked their exercise workouts and 41 percent have tracked their diet. And 16 percent have tracked their sleep. As more products hit the market, look for that number to rise, since 58 percent said they wish they knew more about how to get better sleep.
That's why a central part of Sleep + Wellness will be opening up the conversation on the tech tools and devices that can help us better understand our sleep and then change our habits accordingly. We'll be highlighting ways -- whether high-tech, low-tech or no-tech -- we can all make adjustments, however small, to our sleep lives in order to optimize our nights, and by extension, our days. And we'll be exploring all the ways sleep intersects with other areas of our lives that affect our health, happiness and quality of life. Here are just a few science-backed reasons why Sleep + Wellness will be giving sleep the attention it deserves:
- The incidence of death from all causes goes up by 15 percent when we sleep five hours or less per night. A recent CNN.com article based on the latest findings by the American Academy of Sleep Medicine, provocatively titled "Sleep or Die," discussed the connection between lack of sleep and an increased risk of heart attack, stroke, diabetes, and obesity.
- Twenty-four hours without sleep leads to cognitive impairment equivalent to a blood alcohol level of 0.1 percent -- at which point you are more than legally drunk.
- As John Steinbeck put it, "A problem difficult at night is resolved in the morning after the committee of sleep has worked on it."
- The connection between sleep and weight problems has been well documented, but we're finding out just how strong that link is. It takes only one night of poor sleep to leave us wanting to eat more carbs and more fat the next day.
Sleep + Wellness has already kicked off with a range of perspectives on sleep and how it can improve our lives. There's Kate Bratskeir on the science of dreaming, Carolyn Gregoire on the link between sleep and decision-making, Soul Anatomy founder Brianna Wiest on how to prepare your body and mind for bedtime, Emily Tess Katz on the risks of over-the-counter sleep aids, and Kosuke Takahashi on the best hotels for sleep in Japan -- since Sleep + Wellness is a global project that will be drawing on sleep wisdom from all our 15 (and counting) international HuffPost editions.
So please welcome to the HuffPost family Sleep + Wellness, where we'll be featuring many more voices and expanding the conversation as more and more sleep-related studies, products and solutions emerge. So please post your own stories about sleep, and as always, add your voice by using the comments section to let us know what you think.