Christmas trees are great, but they're not a small undertaking. Needles everywhere. Daily waterings. Your cat getting involved. That's why we're in love with the pineapple Christmas tree, an adorable decor trend that's popping up just in time for the holidays. Here, some favorites we've seen so far.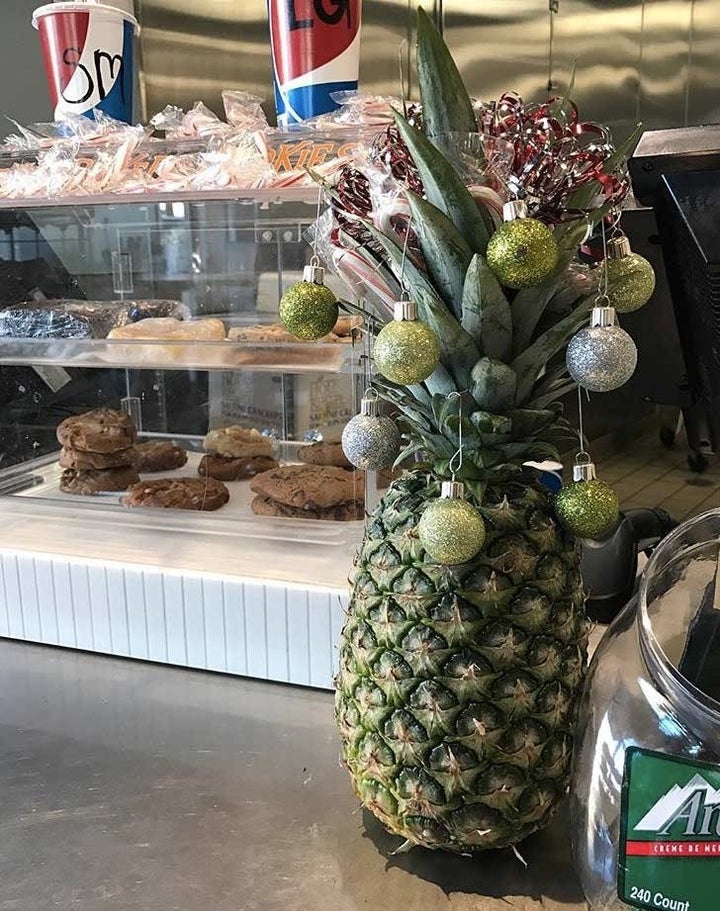 We love a monochromatic color scheme.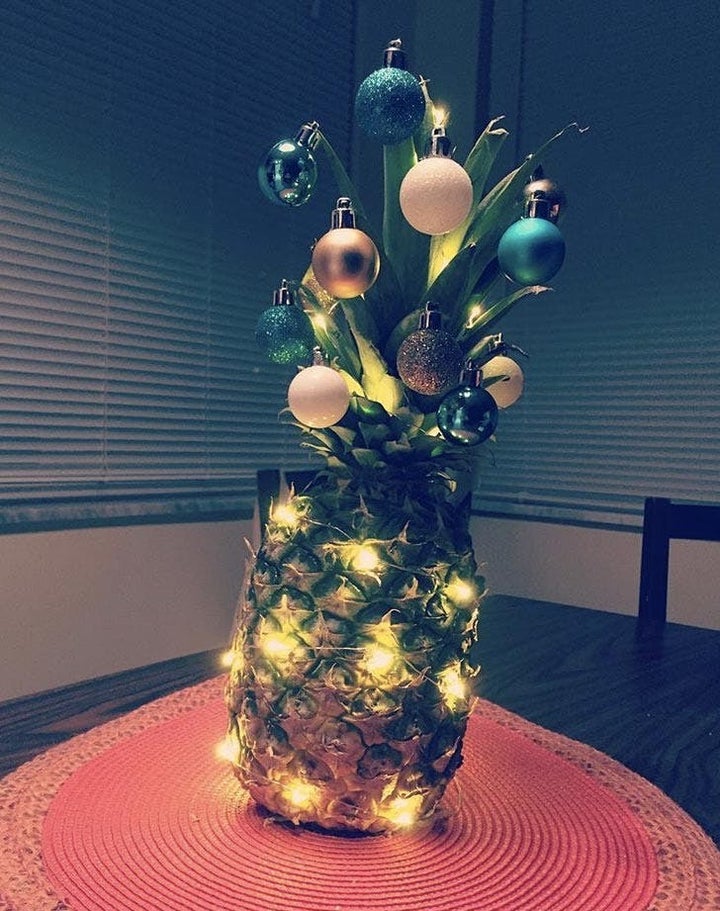 If you're fancy, add lights.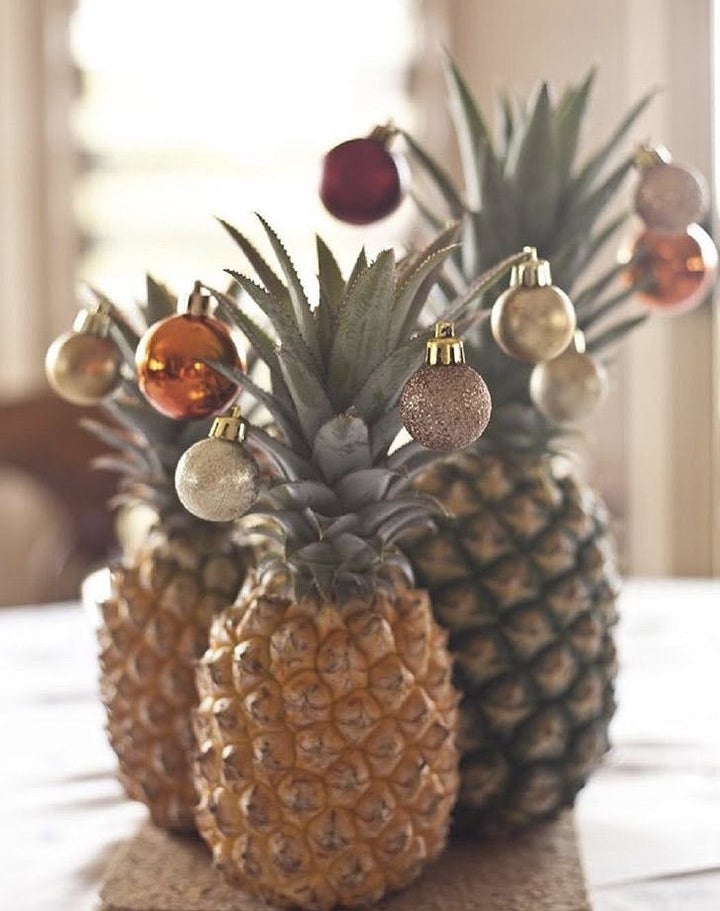 The trend would make a chic centerpiece, no?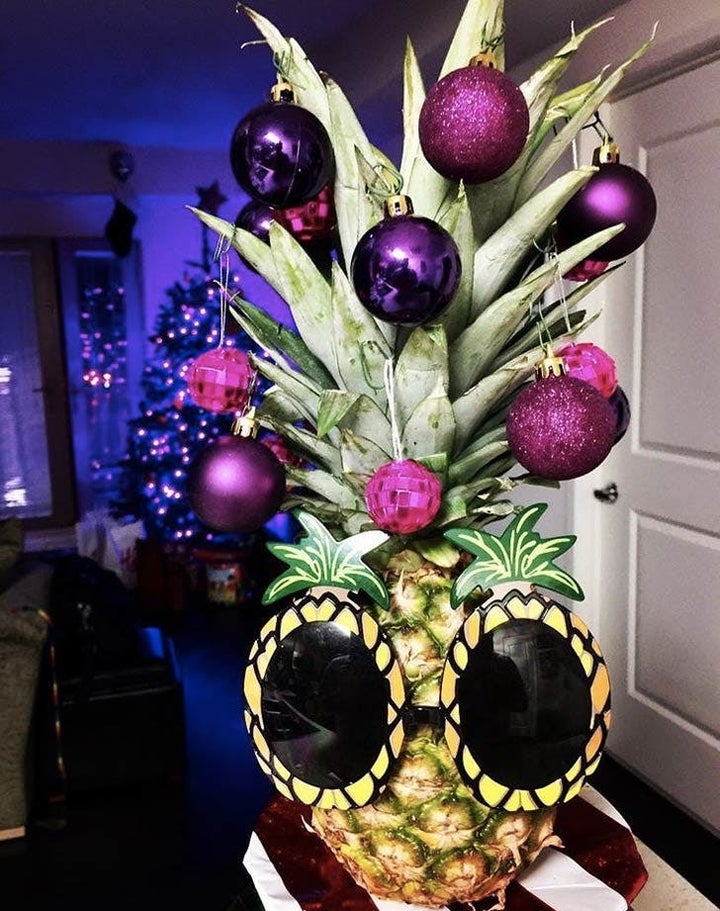 Go all out and give the fruit a face.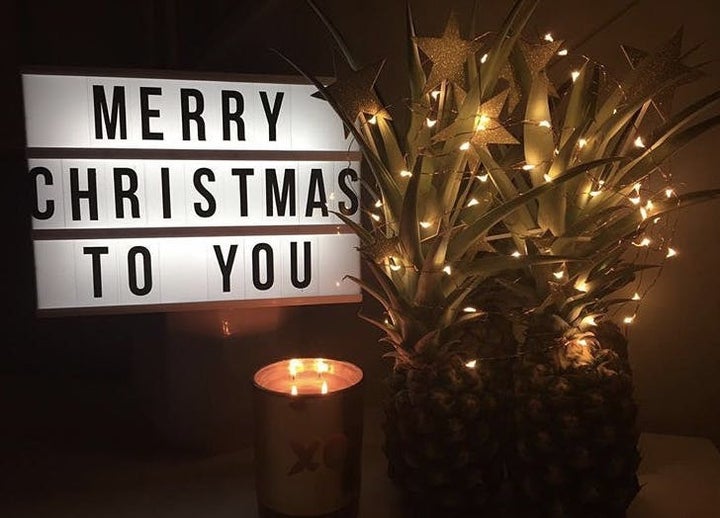 However you decide to trim your "tree," we're sure it will be a cozy, tropical addition to your holiday season.