If you're the kind of person who prefers inner dialogue to small talk ― or watching "The Breakfast Club" over going to the club ― then you're more than familiar with the daily struggle of being an introvert.
Artist Maureen Wilson, the mastermind behind the series Introvert Doodles, knows just how you feel. She sketches out her trials and triumphs as the "quiet type," turning her daily life into funny comics.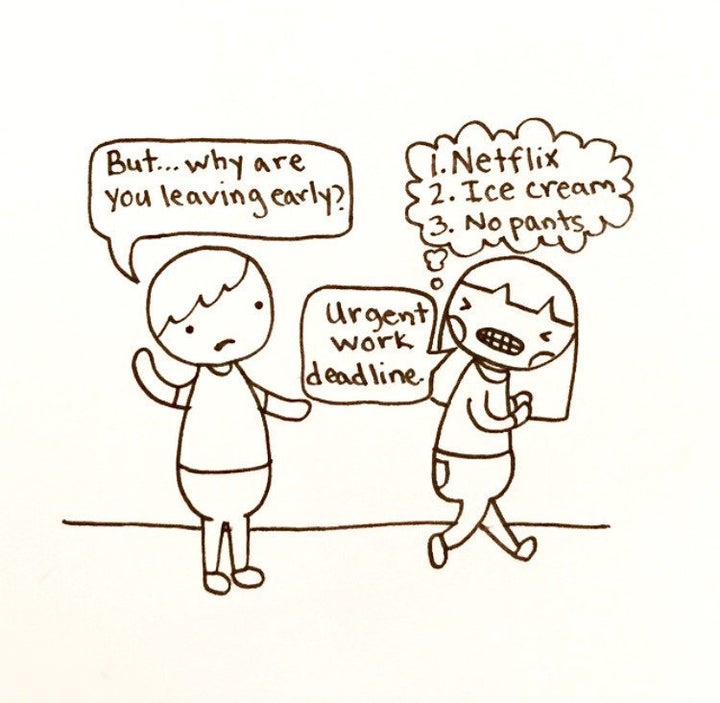 "These began by accident. I was feeling disappointed with myself for turning down invitations and not being the 'fun' person I felt I should be," Wilson told The Huffington Post. "My first 'Introvert Doodle' was actually a sad one. It showed a girl sitting on a bench, and on the other side of the bench, two people were having a conversation with their backs turned to her. The caption read, 'Why am I so backwards?' It's a question I'd asked myself hundreds of times."
Wilson soon discovered that many people felt this way -- and the feeling wasn't going anywhere else anytime soon. Research suggests that introversion may be hardwired. Once Wilson realized that the trait was just part of her personality, she says she felt an overwhelming sense of relief.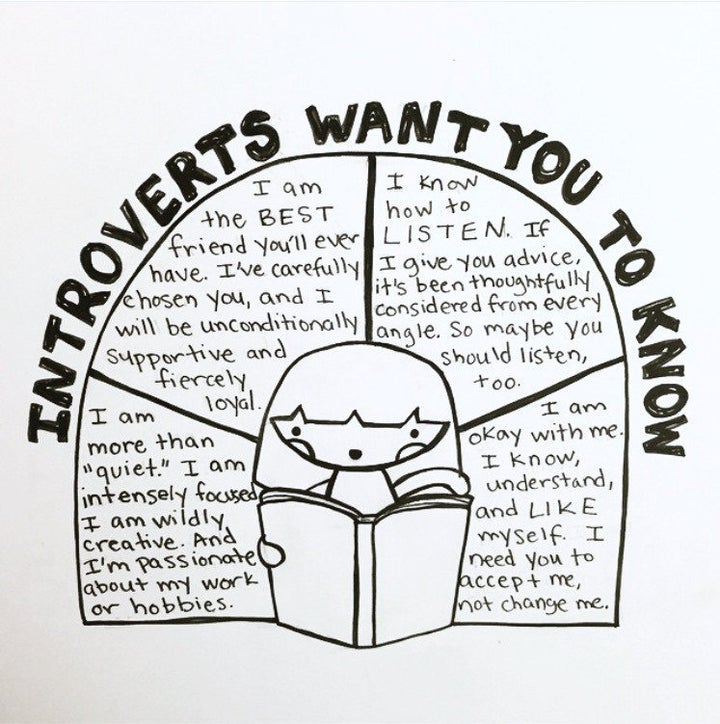 Wilson hopes the cartoons create a sense of community for those who feel isolated because of their personality type.
"I'd like other introverts to realize they aren't alone," she said. "Introverts so often feel misunderstood; I want them to know there are other people who feel exactly the same way."
Take a look at some of Wilson's illustrations below. You keep doing you, introverts: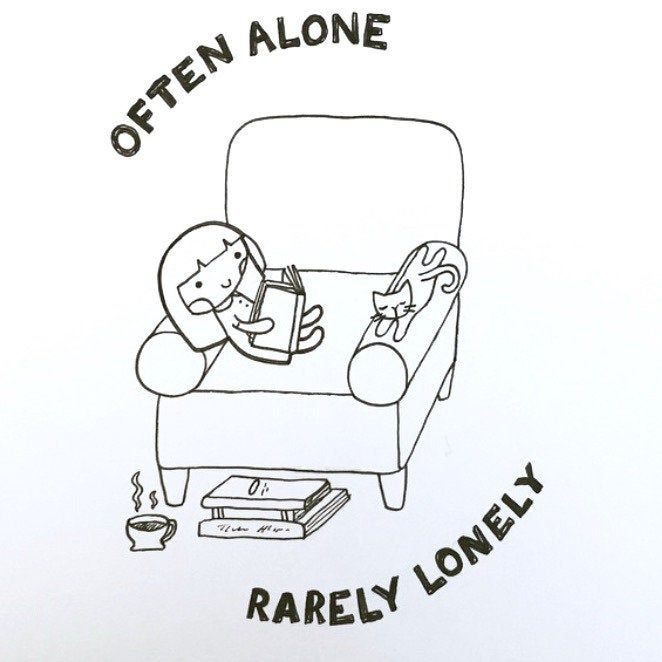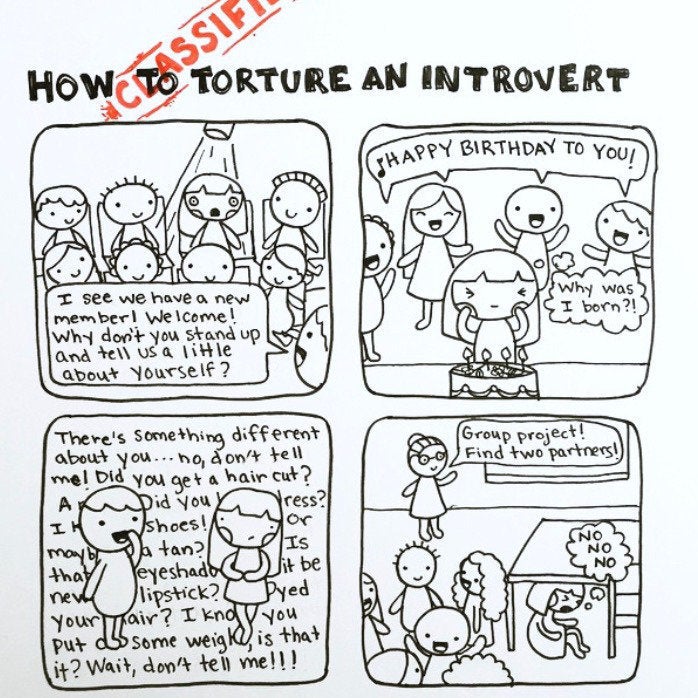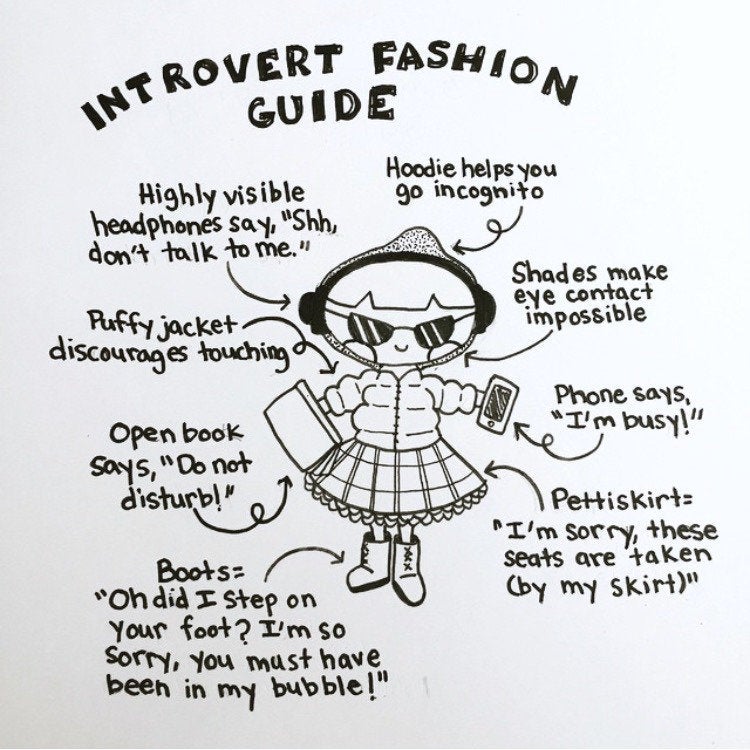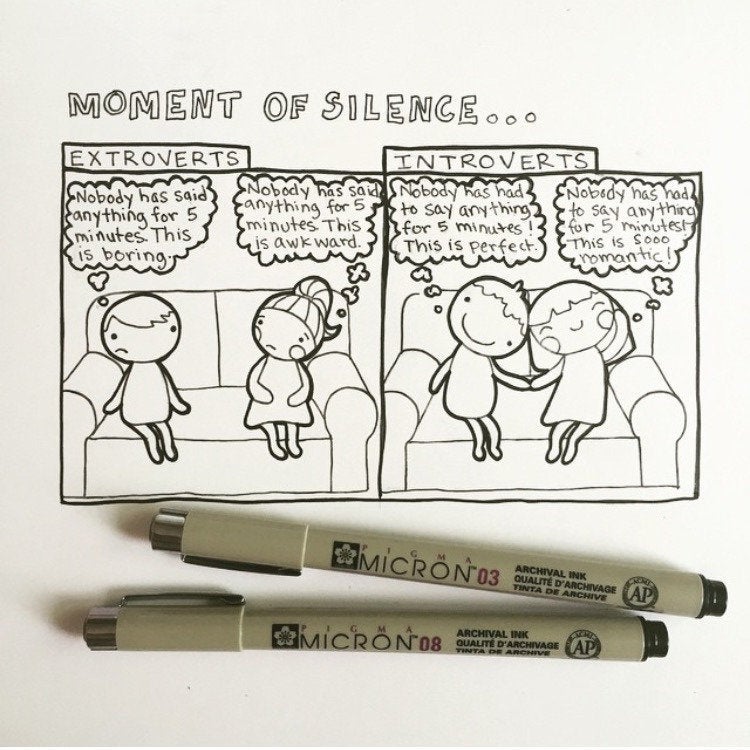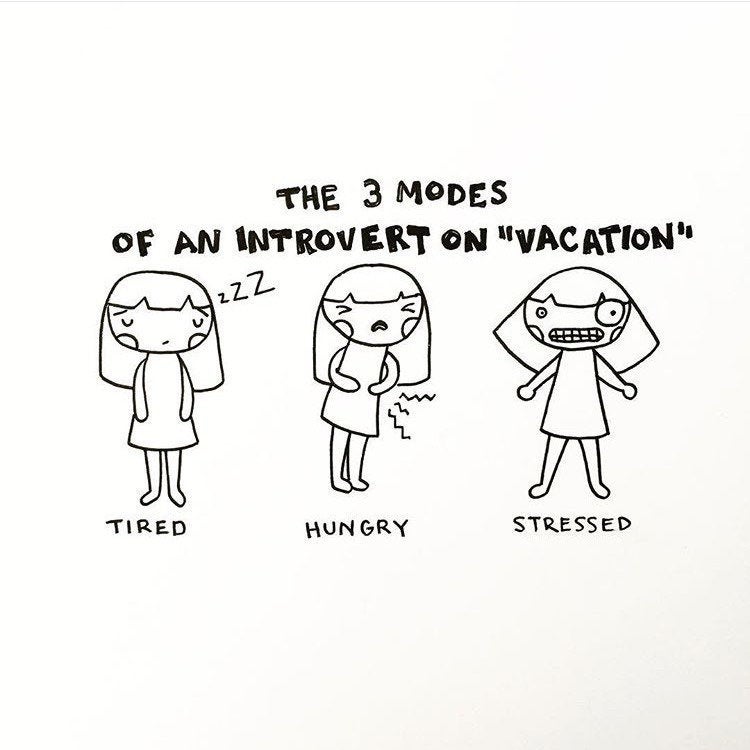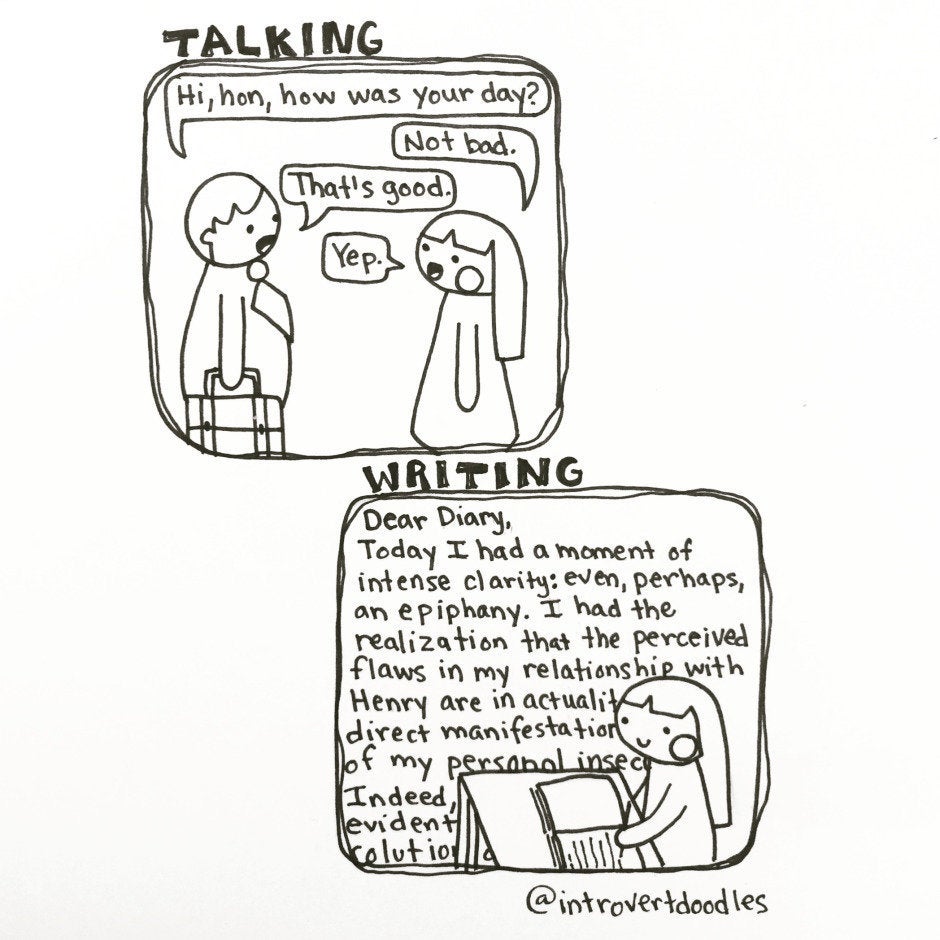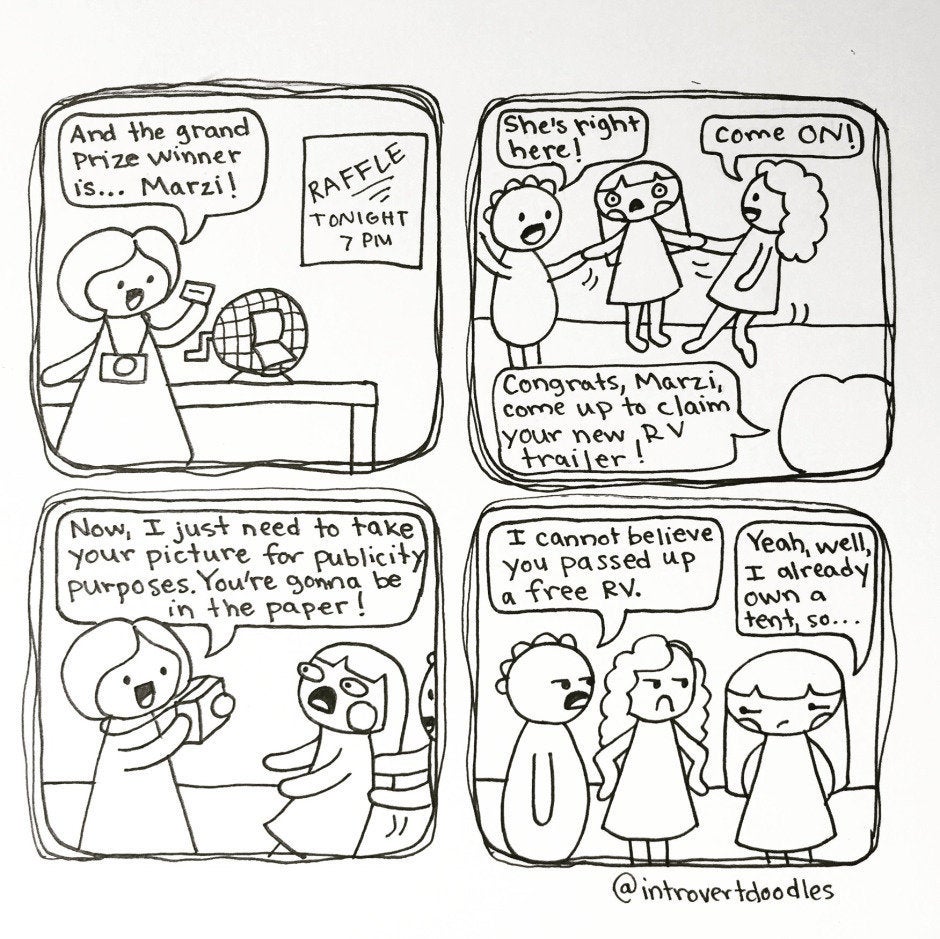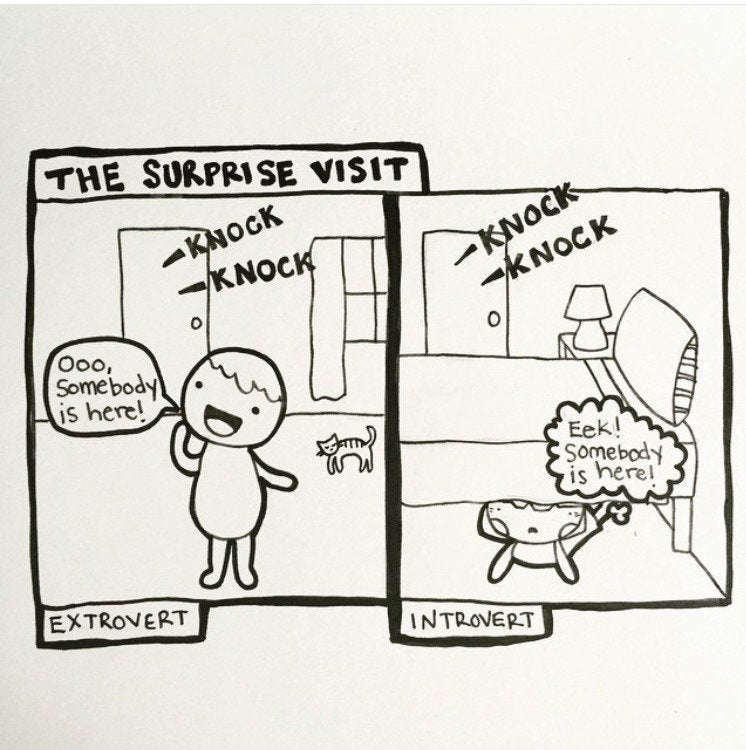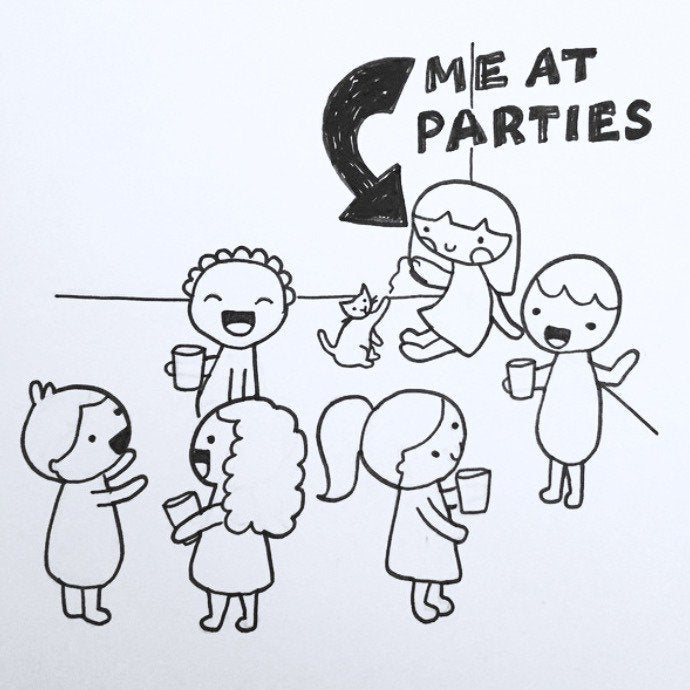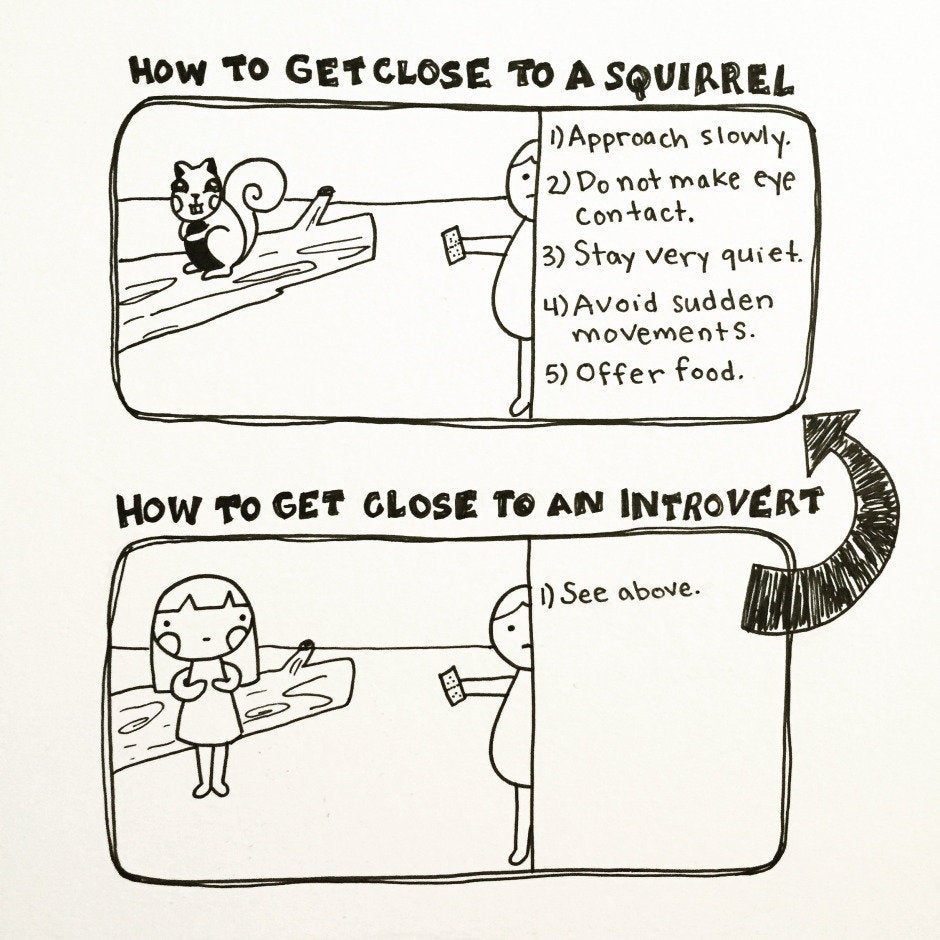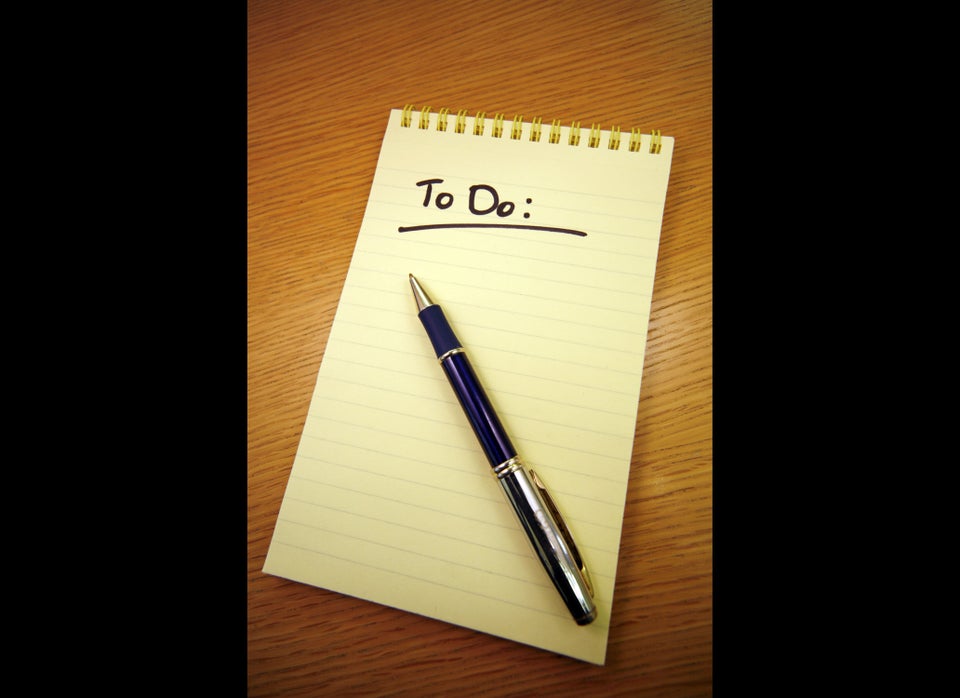 Personality Traits That Could Lead To A Longer Life
Support HuffPost
A No-B.S. Guide To Life
Related
Popular in the Community