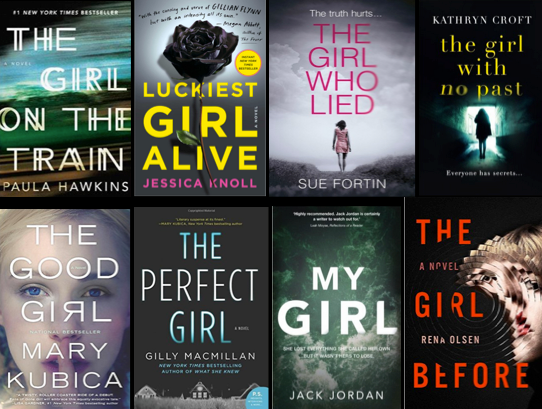 Call it the Gone Girl Effect.
When Gillian Flynn's blockbuster literary thriller hit shelves in 2012, little did the world of pop culture realize the ramifications this would have.
The Luckiest Girl Alive... The Girl Who Lied... The Girl You Lost... Several variations on The Good Girl... Both brick-and-mortar booksellers and e-retailers have been flooded with suspenseful, female-centric stories in which women are thrust into the center of a dangerous mystery while confronting secrets from their past and enduring unbearable pain.
Of course, this is nothing new. Femme-centric suspense and mystery novels have been a dime a dozen. Just look at the oeuvre of Mary Higgins Clark over the past 30 years. (Sidenote: My mom introduced me to Clark at the tender age of 12 with Loves Music, Loves to Dance; back then these novels seemed like juicy cosmopolitan thrillers, and now these stories are more akin to the fodder found on Lifetime Movie Network). But just like the characters on prestige cable TV series, more and more of these female characters are written as flawed individuals. Their behavior and overall likability are questionable. They are more three-dimensional than those heroines found in standard fiction written by veteran authors who have crafted literary franchises that are oxygen for readers of a certain age and are arguably considered milquetoast by some standards. (Hi, Sue Grafton, Janet Evanovich, and Tami Hoag.) In other words, those novels are the literary equivalent of a CBS crime procedural: familiar, borderline provocative, safe.
Today's heroines at the center of a juicy mystery tend to be rougher around the edges — messed up, if you will — bravely embarking on a journey of redemption. And that's an exciting thing. Just think, if Murder She Wrote's Jessica Fletcher were to exist today, she'd probably be a recovering drug addict while having an affair with a married man who has a shady past of his own. I also have to wonder what Agatha Christie's Miss Marple would think of Gone Girl's Amy Dunne...
But what really stands out is the one, singular word most of these contemporary titles all share: "girl." (One could argue that Steig Larsson's The Girl with the Dragon Tattoo also helped kick off this titular trend in literary thrillers.) What is it about this word? On one hand, it's all about marketing. The word "girl" immediately tells readers (namely, female) what kind of story they're in for. It's also part of a bandwagon to jump on, basically telling these readers, "Hey if you enjoyed Gone Girl, you might like this!" But for this reader-writer, there's something slightly bothersome about it. Shouldn't "woman" be a more appropriate term to use when describing a grown-ass adult female? Last time I checked, Rachel Watson, the alcoholic commuter and titular character in The Girl on the Train, is a divorced thirtysomething (both in the book and in the excellent film adaptation). Which begs the question: If not age, what constitutes being a girl?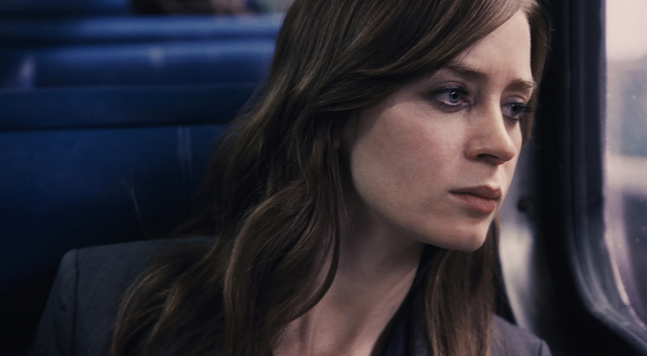 There are many arguments regarding the case despite the fact that some women don't see an issue with it. After all, "girls night out" is a tradition many women partake in, an opportunity for them to let loose, have fun, and for those of a certain age, maybe feel like their younger selves. One of my closest friends, a thirtysomething woman, also doesn't see a problem with using the word "girl" to describe herself and her friends. And as a thirtysomething man, I won't impose my opinion or preference on this choice of semantics. Women have the right to use whatever language they want in any situation. But I can't help but wonder if we, both men and women, have become conditioned to the way the word is used without considering the derogatory implications it can have. (Of course, this widespread use of "girl" extends to film, TV, and music as well.)
If you look at other book titles that contain male signifiers, the word "boy" usually refers to an actual child or male character under a certain age: The Boy in Striped Pajamas, The Boy Who Cried Wolf, The Boy in the Boat... Rarely will you find the word "boy" referring to an adult male. And if you were to take well-known titles with the word "man" in them, would they sound the same if swapped out with "boy"? Something tells me The Boy Who Knew Too Much and No Country for Old Boys wouldn't have the same effect. Why is that? And if you were to dig down deep enough, would you discover that this is just one of the many side effects of a patriarchal world?
It's a question I ask now that the United States has entered a new and potentially dangerous era after electing a leader who doesn't have the most sterling reputation with a sizable portion of the country's female population. Whether you consider yourself a girl or a woman, there's one thing you know for sure: you deserve to be respected. So does this mean there will be a shift in the way we view and consume entertainment? It's obviously too early to tell, but will women who call themselves girls think differently about this topic? Sure, it may seem like a trivial issue about wordplay and that pesky thing called "political correctness," but oftentimes, it's the small, overlooked things that can play a key role in bringing about great change.
So where does that leave us now?
Currently sitting on my shelf at home are a bunch of unread novels. One of them is the latest from Ruth Ware, author of last year's bestselling In a Dark, Dark Wood. It's another mystery featuring a flawed, well-rounded female lead character who must confront secrets from her past and endure unbearable pain. I look forward to reading it next.
It's titled The Woman in Cabin 10.
Calling all HuffPost superfans!
Sign up for membership to become a founding member and help shape HuffPost's next chapter
This post was published on the now-closed HuffPost Contributor platform. Contributors control their own work and posted freely to our site. If you need to flag this entry as abusive,
send us an email
.