 Crosby, Stills & Nash weren't looking for a friend when they hired David Geffen. They had plenty of those already. "We knew we were in a shark tank," Crosby says in "Inventing David Geffen," the latest installment in PBS' "American Masters" documentary series. "We wanted a shark of our own."
The shark they hired proved to be a Great White -- a specimen so aggressive, and so fearsome, that he would transform the nature of the burgeoning record business. As another client, Glenn Frey of the Eagles, recalls, "David used to tell me, 'Don't worry, Glenn, you're going to be rich. I'm going to be richer, but you'll be rich.'" Like so many of Geffen's predictions, that one came true.
There's a reason for that. Geffen doesn't just speculate about the future; he decides what he wants to happen and then dedicates himself, with maniacal energy, to making it happen. Case in point: When he co-launched DreamWorks Studios with Steven Spielberg and Jeffey Katzenberg, in 1994, he informed his partners that the reason most independent movie studios fail is because they don't have enough money. His strategy, therefore, was to "overcapitalize" -- a goal he achieved by raising $1 billion in financing in a single week and borrowing another $2 billion from JP Morgan. As Katzenberg points out, the studio -- which would go on to produce three Best Picture winners -- burned through $1.8 billion of that money before it finally became profitable.
Geffen, who sold Geffen Records to MCA for $550 million in 1991 and became a billionaire shortly thereafter, now has so much clout that he can flex his predictive muscles even in the realm of politics. In 2004, for example, after watching Barack Obama deliver the keynote speech at the Democratic National Convention, Geffen phoned the young Illinois State Senator and informed him that he was going to be the next president of the United States. Geffen, whose relationship with Bill Clinton had soured, contributed mightily to that cause when, at a pivotal moment during Obama's primary campaign against Hillary Clinton, he offered his brutally candid assessment of the Clintons to New York Times columnist Maureen Dowd. "Everybody in politics lies, but they do it with such ease, it's troubling," he said, adding that Republicans were holding back on attacking Hillary because "I think they believe she's the easiest to beat."
It was a true game-changing moment. As the director Mike Nichols says in the film, millions of people read that column and thought, "Well, that's true."
Again and again, the parade of powerful figures interviewed for the film declare that there is no more valuable friend than Geffen -- "he will throw himself on the barbed wire for you," says Spielberg -- and no more terrifying enemy. "There's a reason to be afraid of David," says journalist Ken Auletta. "His power comes from these Vesuvian impulses of his," says fellow billionaire media mogul Barry Diller. Studio executive Mo Ostin describes a "temper … that can almost be frightening."
It makes for an intoxicating combination, one that first seduced a generation of groovy singer songwriters -- Geffen was instrumental in forming Crosby, Stills & Nash and The Eagles, among other hugely successful acts -- and later earned him a place at the very top of the Hollywood hierarchy. It's a testament to Geffen's power and all-conquering charisma that Neil Young, who does exactly what he feels like doing at all times, appears in the film and says nice things, despite the fact that Geffen sued him in the 1980s for making music that wasn't sufficiently commercial. Young fondly recalls watching Geffen conduct deals on the phone in the middle of his office on Sunset Boulevard. It was "performance art," the rocker says. "The art of the deal was his stage." (Some of these conversations were recorded and filmed, and they are amusing indeed.)
Director Susan Lacey isn't content merely to trace Geffen's network of influence, though to do so comprehensively would be an achievement in itself. She wants to know, to borrow a phrase from "Vanity Fair" writer Robert Sam Anson, what makes David run? To that end, she investigates his upbringing in Brooklyn as the son of an industrious mother and work-shy father, his childhood struggles with dyslexia, his charmingly unscrupulous entrée to the mail room at the William Morris Agency and his long battle to come to terms with his homosexuality. (His implausible 18-month romance with Cher, who calls him "the most loving -- I don't care what you've heard about him -- boyfriend in the world," is the only relationship mentioned in the film.)
The ultra-driven, ultra-competitive Geffen found success long before he found happiness. "Who would have thought it would take a billion dollars to make you happy?" his friend Jackson Browne teased him shortly after the MCA deal went through. But years of therapy and dozens of friends have brought him contentment.
He certainly deserves to feel proud of his legacy. Many of the albums and films he helped shepherd into existence -- from John Lennon's "Double Fantasy" to Guns 'N' Roses' "Appetite for Destruction," "American Beauty" to "Saving Private Ryan" -- occupy the culture-defining sweet spot between artistry and popularity. In the end, Geffen proved to be more than just a shark. As Neil Young puts it, "He loved music like an innocent person loves music." This shark had an ear, an eye and -- despite what you've heard about him -- a heart.
"Inventing David Geffen" premieres nationally on PBS on November 20, 2012, at 8 p.m. ET.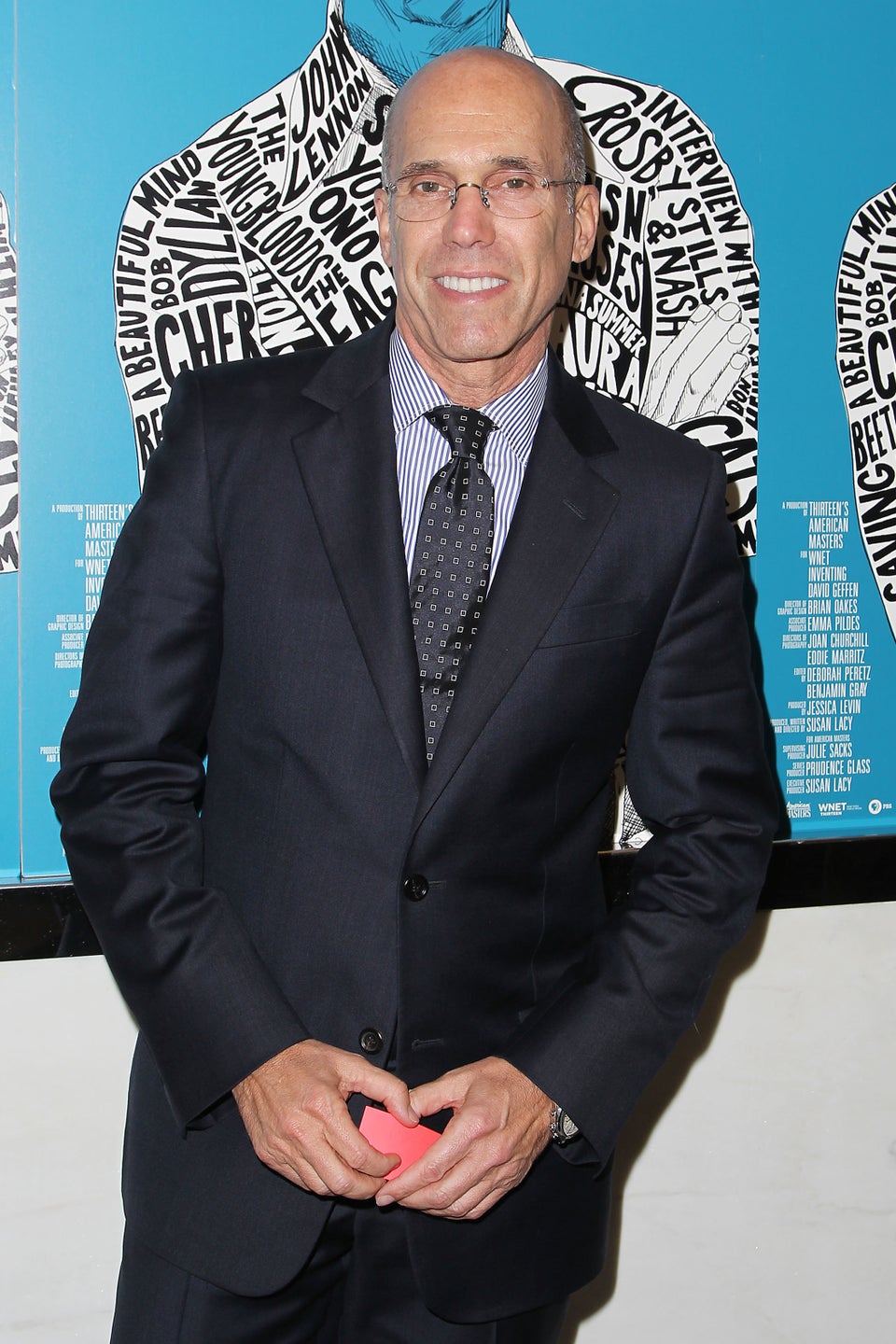 Inventing David Geffen
Popular in the Community