For some people, a rainy Saturday means camping out in pajamas with a large supply of baked goods and a carefully curated movie streaming lineup.
But those people don't have small children.
If you're a parent who wants to avoid the (very tempting) option of parking your kids in front of a TV during a long rainy day, snowstorm or zombie apocalypse, we salute your bravery -- and want to help!
We've partnered with Quaker to bring you seven inventive, easy and fun family games you can play when you're cooped up inside.
Faux laser beam obstacle course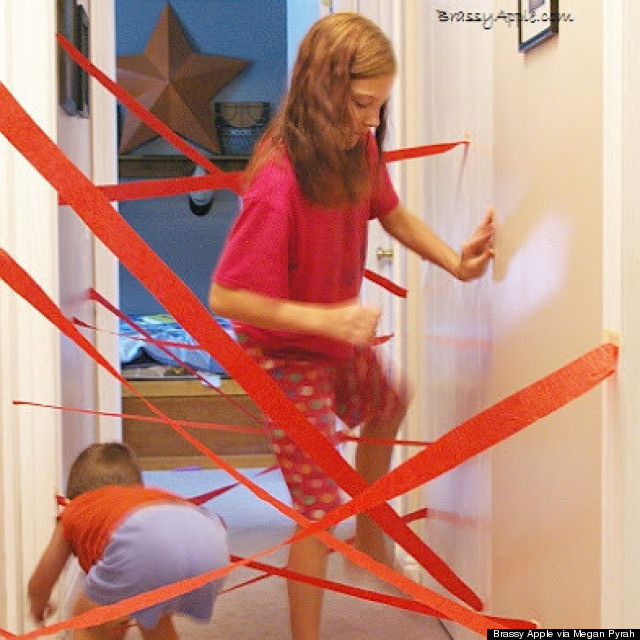 What's better than watching a suspenseful spy movie? Playing the part yourself! This modern take on Hot Lava avoids the "adventure" inherent in letting your kids jump off the living room furniture, but they'll still feel like super-sleuths. Players navigate through a maze of red or brightly-colored streamers that are affixed to the walls with tape. Tell kids their mission -- if they choose to accept it -- is getting safely to the other side without touching any "laser beams."
Racing pom pom balls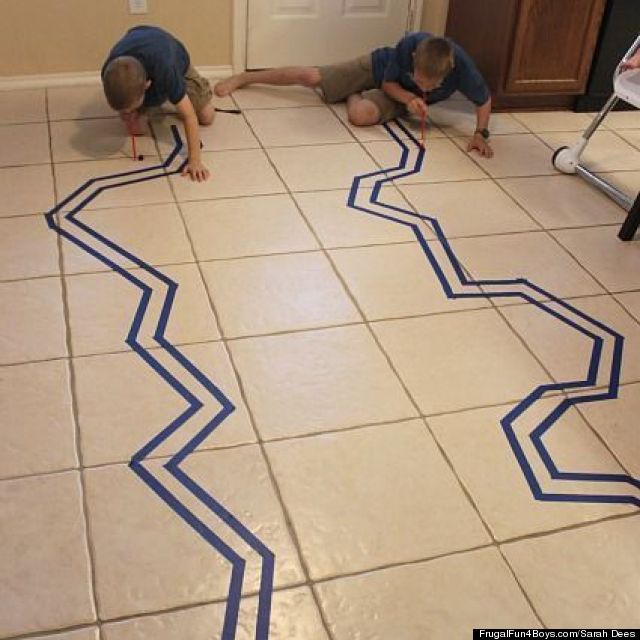 Running in the house can be a parent's worst nightmare, but you can spark some fast, friendly competition without rattling floorboards -- just use pom pom balls. Make multiple racetracks on a surface in your home with colored masking tape. Then, have your kids "race" their pom poms along the course by blowing air through a straw. First to reach the end wins!
If you're entertaining just one child, line up a single line of tape and challenge him or her to keep the ball on the track as much as possible.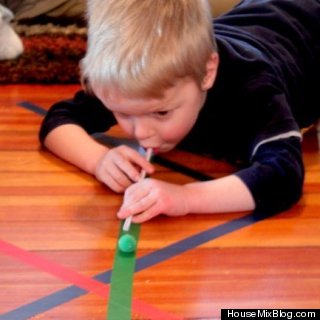 Paper plane target practice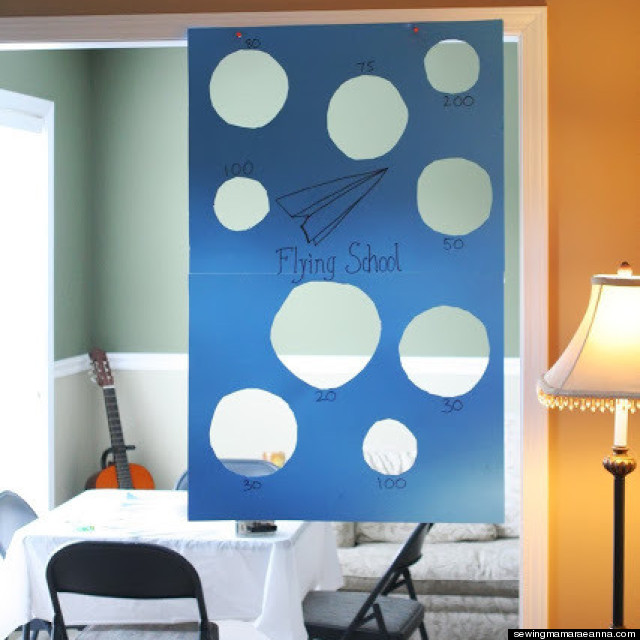 This DIY activity combines arts and crafts with a fun game. After creating paper airplanes (feel free to experiment with different styles and have your kids decorate them however they'd like), set up a designated "target." The target can be as simple as a laundry basket, but if you want to get creative, make a poster with target holes and point values (see above). Then, get started on target practice! Winner gets to pick the next game.
Marshmallow building blocks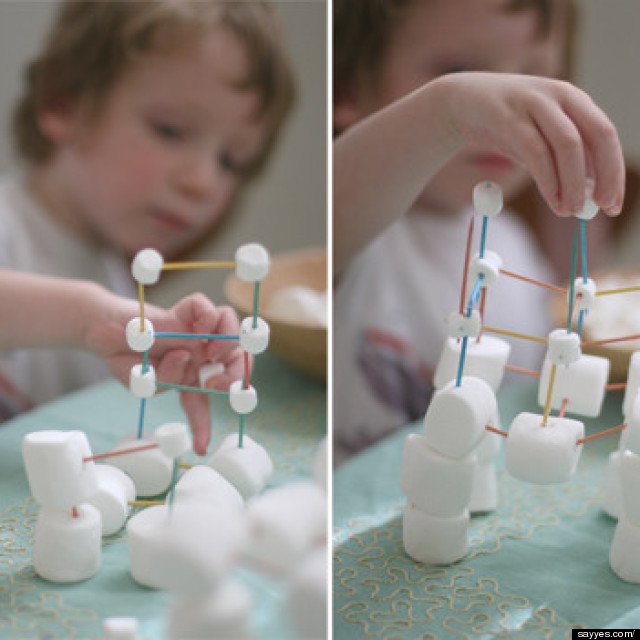 "Don't play with your food," is an etiquette lesson reserved for, well, everyone over the age of 3. But of course, exceptions must be made when you're cooped up inside all day. For this marshmallow construction activity, you'll need marshmallows and toothpicks of varying sizes. (For an entirely digestible product, use pretzel sticks instead of toothpicks.) Challenge your engineers-in-training to create buildings, towers, bridges, marshmallow figures and more.
Detective Daddy (or Mommy)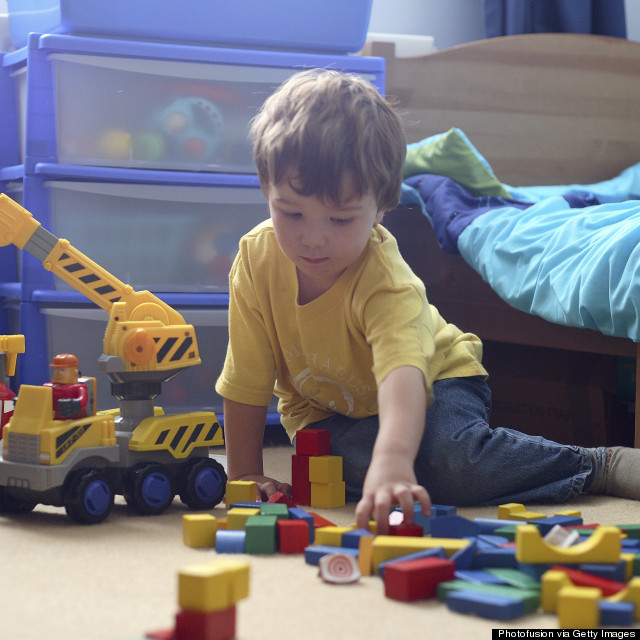 Here's a fun twist on hide-and-go-seek that doesn't involve crouching in a small space for a long period of time. There are two ways to play this game: allow your child to hide a toy in a designated room in the house, making you the "seeker," or set out a variety of toys and let your kids pick one out while your eyes are closed. It's up to you to remember which one is missing. Then, reverse roles and let your child play detective.
Host a disco party (with a twist)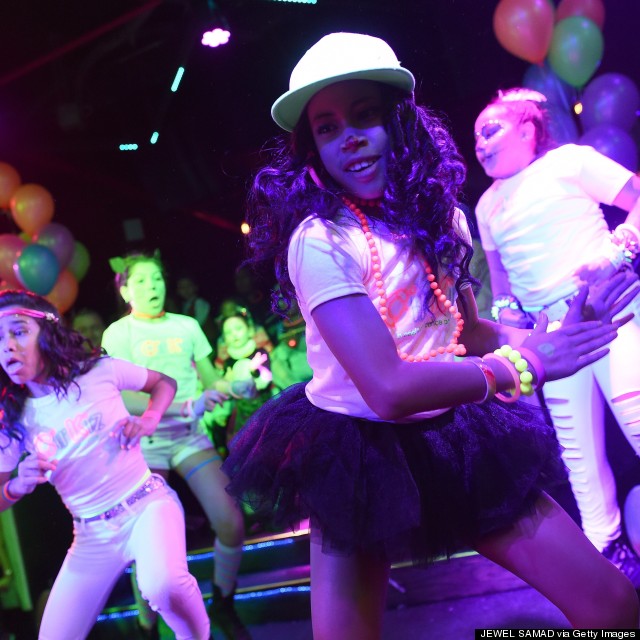 Indoor games are no match for outdoor play, so try the next best thing to recess: a dance party! Make it a disco by turning off the lights and adding a few flashlights. Then, take it to the next level of fun by turning it into a game, like incorporating "freeze dance" rules and spontaneously pausing the music. Here's a Mom-approved playlist.
Balloon tennis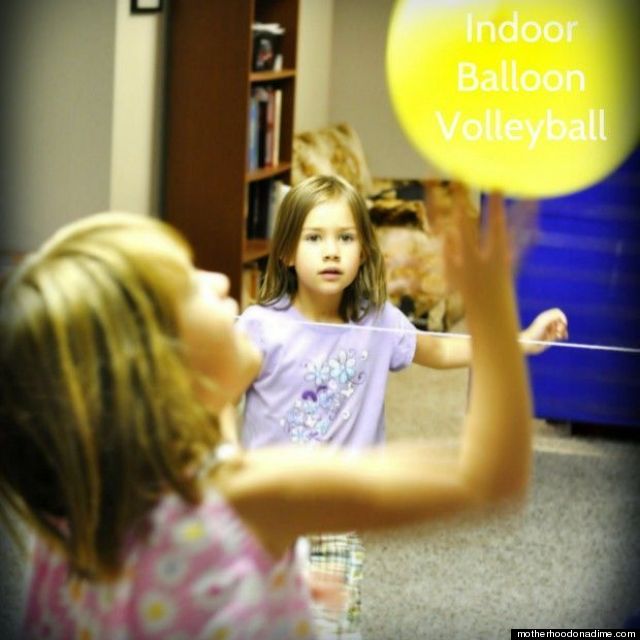 For more active play that doesn't get too rowdy, use an air-blown balloon for some slow-motion tennis. If your child is quite young, you can make the game less complicated with a simple game of "keep-it-up." Nervous about kids jumping in the house? Try this modification: have children circle up and get in a '"crabwalk"-like position. Challenge them to keep balloons airborne using only their feet, and see how long the ball can go without touching the floor!
Ready to play? Submit the game your family invented and you could win a day of play* with Colts quarterback Andrew Luck, and be entered to win a $50 NFLShop.com online gift card. Ends 12/1/15. For Official Rules and to learn more, go to Quaker's Make the Play Contest.
*3 hours of play with Andrew Luck for you and 75 guests.