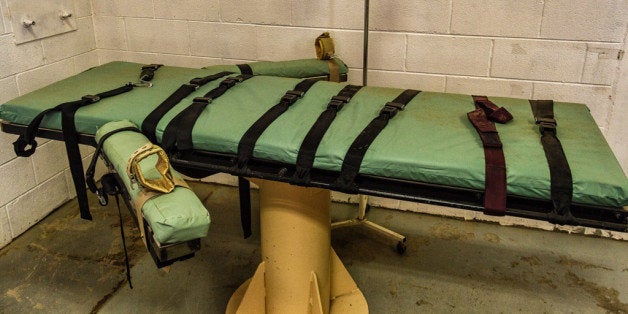 The man who invented the lethal injection method of execution told The Guardian that miscarriages of justice and botched executions have changed his mind about the death penalty.
Chapman said the rising number of botched executions also trouble him. "Unconscionable things have occurred, like the needle being applied in the wrong direction or drugs being injected not into the vein but into tissue," he said. Chapman attributes these mistakes to poorly trained personnel.
An investigation into the botched April 2014 execution of Clayton Lockett in Oklahoma revealed that the execution team and paramedics had not received proper training.
The Supreme Court is currently examining whether lethal injections are constitutional, after drug boycotts have forced prisons to use midazolam -- which the FDA has not approved -- as a sedative to render someone totally unconscious before administering other drugs. If the prisoner is not unconscious, the lethal drugs will cause a drawn-out and painful death.
Chapman compiled the drug cocktail used in lethal injections in 1977, when a legislator asked him to come up with a humane alternative to the firing squad and electric chair. He said that at the time, he was working as a forensic pathologist and helping to set up the Oklahoma medical examiner's office.
"I had no idea, I was so naive. I was young -- I had no idea that [lethal injections] would spread so quickly across the states," he said.

REAL LIFE. REAL NEWS. REAL VOICES.
Help us tell more of the stories that matter from voices that too often remain unheard.