If you thought hoverboards were the new skateboards, think again. Twenty-four-year-old engineer, Lambert Obi Egbuchulam, is competing against the the skate industry's big dogs with his revolutionary design for a bi-navigational board.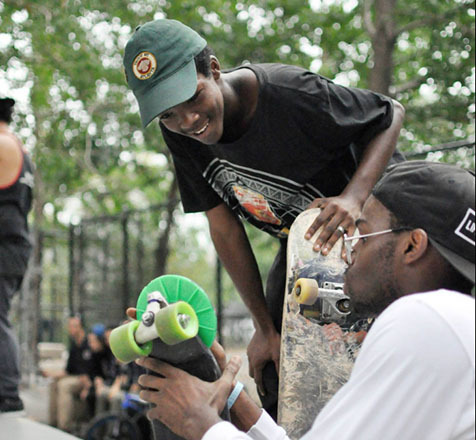 According to Egbuchulam, skateboard manufacturers have been recycling older models for years that aren't innovative for modern skaters, which inspired him to create Be Boardz.
"Most of these new boards that have come out don't offer anything different." Egbuchulam stated. "I'm trying to recreate how a skateboard should appear and function -- I'm trying to create a new standard."
Be Boardz are skateboards with a 3D printed rotating disc at either end of the deck that offer another navigational option for the skater's movements. According to Egbuchulam, this unique feature on his boards allows the rider to seamlessly change direction much easier than a regular skateboard. Egbuchulam says that the name Be Boardz, is to inspire others to "be" whatever it is that they want to achieve.
A skateboard enthusiast since childhood, Egbuchulam grew up in Long Island, N.Y. where he says representations of skaters of color were far and few between. He credits black celebrities, such as Terry Kennedy and Lupe Fiasco, for popularizing the sport for him and other young people of color but said it was hard to relate to other white skaters.
"Back when I was a kid there were not too many people to identify with in the community," Egbuchulam said. "The only connection I had with [other skaters] is that we liked skating, but there was nothing else."
Egbuchulam says that becoming an entrepreneur has been a rewarding but challenging experience and that he is still learning how to run a business. Finding investors who understand his vision has been difficult, but he's relied on the contributions of friends and family to get his company off the ground. For now he's found support through gaining a following on social media.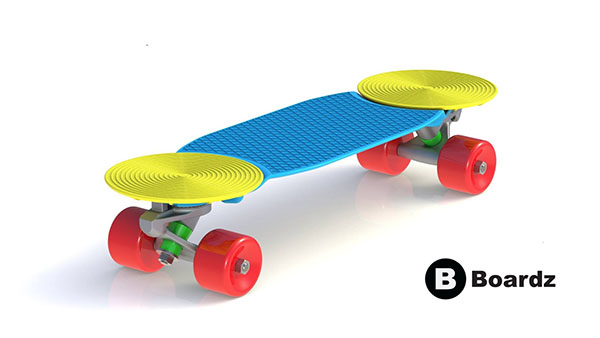 At the moment, Be Boardz are not yet available to purchase, but Egbuchulam has started a fundraising campaign to develop an inventory with hopes to have his boards available online and in retail stores soon.
Egbuchulam has a message for other young people of color with aspirations to become inventors or entrepreneurs. "Right now we are in a maker movement--people are making their own things now," He said. "Be the difference and create your own world."
Calling all HuffPost superfans!
Sign up for membership to become a founding member and help shape HuffPost's next chapter