Sharmi Albrechtsen, CEO and co-founder of SmartGurlz, took matters into her own hands after she became frustrated when trying to find educational but fun toys for her daughter. She saw a gap in the market to create a robot for doll-loving girls, while at the same time inspiring their interest in STEM related subjects.
1. What was your motivation behind the creation of SmartGurlz?
I started SmartGurlz because I couldn't find any toy robots or drones for my daughter to play with. The themes of the robots on the market were too boy-oriented - focused around fighting, shooting and even blades - instead of story-based characters.
In trying to appeal to girls, manufacturers often take a 'boy' product and paint it pink. This does not appeal to girls nor does it take into consideration their play patterns. Girls like to role play and create stories.
The SmartGurlz robots, called Siggy, drive dolls on ride-on robotic segways. They have story-based missions, adventures, games and books with girl appeal. The dolls are all strong characters with personalities, who just happen to be chemists, computer hackers and mathematicians.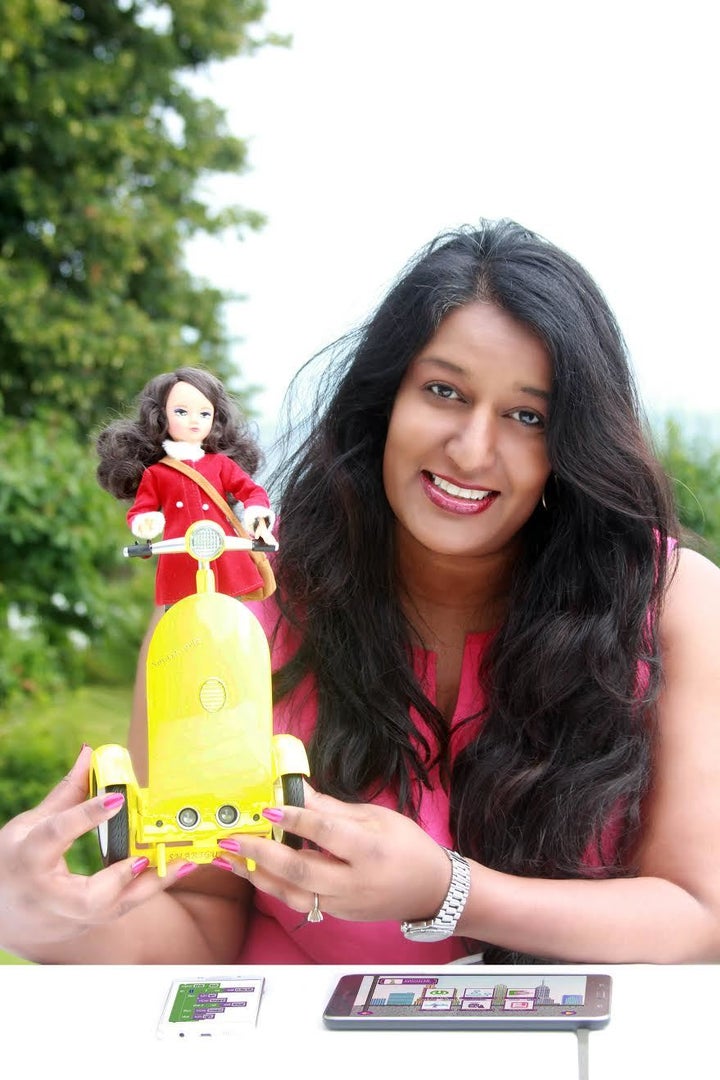 2. What are some of the key highlights since launch?
We had a limited pilot launch with only 4,000 products in a few European countries - mainly to test the market and gain information on how best to market our product.
The response has been amazing so far. We've had world-wide media coverage and interest from investors - we nearly sold-out all the products.
This year, we were named Trend Toy of 2017 for Girl Power at the largest international trade fair for toys, Spielwarenmesse.
We recently partnered with Choon's Design, the maker of Rainbow Loom - a plastic tool used to weave colorful rubber and plastic bands into bracelets and charms - for the launch of SmartGurlz into the U.S. market in May 2017.
3. Any major challenges you've overcome?
Yes, we had issues with manufacturing costs. With such small production runs, we don't get an economies of scale discount yet, so we will have to compete price-wise with the bigger players who have their own factories. Another issue is that toy stores have problems figuring out where to put our SmartGurlz products. They are split between putting us in the doll aisle or with robots.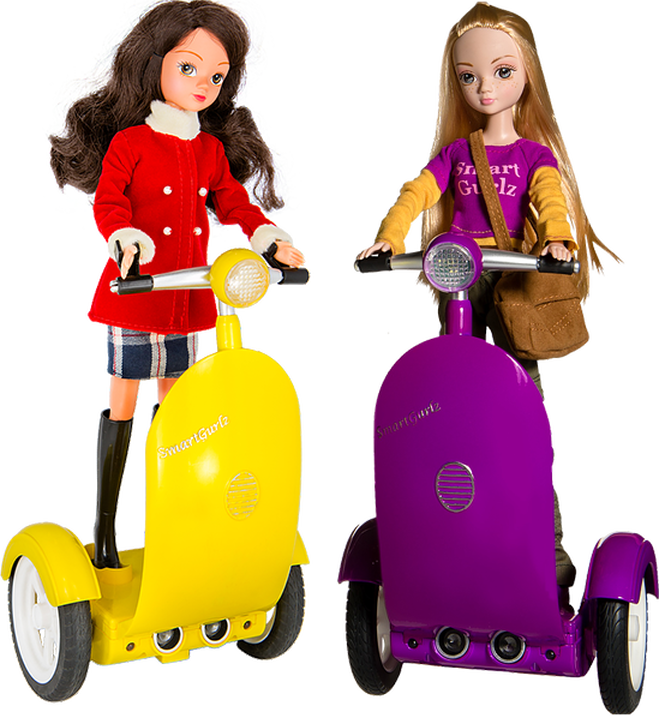 4. Why are products aimed specifically at inspiring girls to code important?
We live in a technological world and yet all technology is currently being built by men. Opportunities for innovation are missed as a result, since women are left out as creators but also consumers. Last year 1 million consumer drones were sold in the U.S., less than .5 percent were for girls/women. This means, 50 percent of the population is cut out from using a technology that could potentially revolutionize many industries including transportation, farming, medicine, logistics and cartography.
5. Do you think the current growth in coding toys is just a fad that will pass or a glimpse into the future where tech and coding will become a day-to-day part of children's playtime and lives?
I hope it is not a fad. I'd love for the 'maker movement' to inspire kids to create, instead of just consume technology. I think if we give them the tools to use – kids will be coming home with 'apps' they made in school, along with the drawings we post on the refrigerator door.
When I was a child, my sister and I would always make puppet shows for my parents and their friends. The first users of SmartGurlz have already started to create tech shows – including a robotic dance routine to Justin Beiber!
6. What's next for SmartGurlz?
We are currently working on integrated augmented reality for SmartGurlz. Our vision is to be able to give our customers an augmented world that is connected and responsive to their coding. For example, we have a mission currently where girls need to code Siggy through a map of Central Park to find hot dog stands. Our next app will allow one to see 3-D hot dogs on the smart device once the robot is coded correctly. We also have an exciting K-6 schools program that we are developing with the help of EU funding.
SmartGurlz will make their U.S. debut at the sold out 'Learn To Code using SmartGurlz Robots,' event on Saturday, April 8 2017 at the Google HQ in New York City.
Support HuffPost
The Stakes Have Never Been Higher
Related
Popular in the Community