 If you are somebody who counts gun makers among the victims of the Sandy Hook Elementary School massacre, then I have an investment opportunity for you.
It's called Freedom Capital Investment Management, a new money manager that claims to be "the first investment manager dedicated to Patriotic Responsible Investing." That means buying stocks of gun makers -- which some investors dumped after the deadly school shooting in Newtown, Connecticut -- along with companies that promote "Energy independence, cyber security, American military security, Second Amendment rights, and agricultural independence," according to the firm's website.
"The Newtown event was extremely tragic; however, demonizing legal businesses -- particularly those that provide munitions to our military, thereby protecting America and its freedoms -- is unacceptable," the firm writes.
Freedom Capital isn't yet ready to accept investors, according to its founder, investment banker Jeffrey McClure. But if all goes well, it could be in business by the end of the year, and McClure told The Huffington Post he expects strong demand.
"There's a massive amount of capital allocated to various impact investing, socially responsible investing, agenda-based investing, letting all kinds of folks invest capital along whatever guidelines," McClure said by phone. "And we see a tremendous opportunity for a large portion of the capital markets to have an opportunity they haven't had."
In case you have any doubt about where Freedom Capital stands, its bare-bones website features pictures of bald eagles, American flags, men with guns, men on horseback, fighter jets and more men with guns -- just to give you some idea of how much freedom we're talking about, exactly. Let's just say it's a lot of freedom.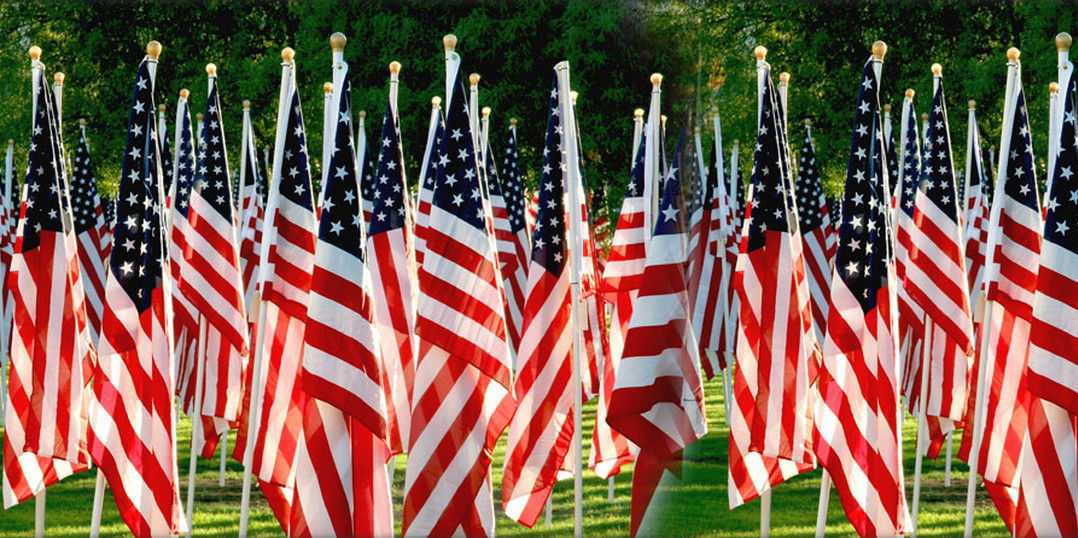 Actual picture from Freedom Capital's website.
This sort of imagery might lead one to think that Freedom Capital is a joke of the sort Stephen Colbert or corporate pranksters The Yes Men might dream up, but it's legit. It has an SEC filing, a Crowdfunder page and everything.
Freedom Capital said it's mad about how the media have forced investors into "socially responsible investing," which avoids investing in companies that destroy people's health and the planet. The number of funds with "an agenda-driven investment thesis" has grown nearly nine-fold since 1995, with assets of $3.7 trillion, according to Freedom Capital.
"All of these funds have a liberal bias," Freedom Capital writes. "Not one of these funds has a patriotic strategy."
Freedom Capital has had enough of this sort of thing and wants to do something about it, with "robust marketing campaigns to identify and educate investors about the stronghold that the liberal left has on the management of US household wealth" and "a proactive patriotic investment alternative."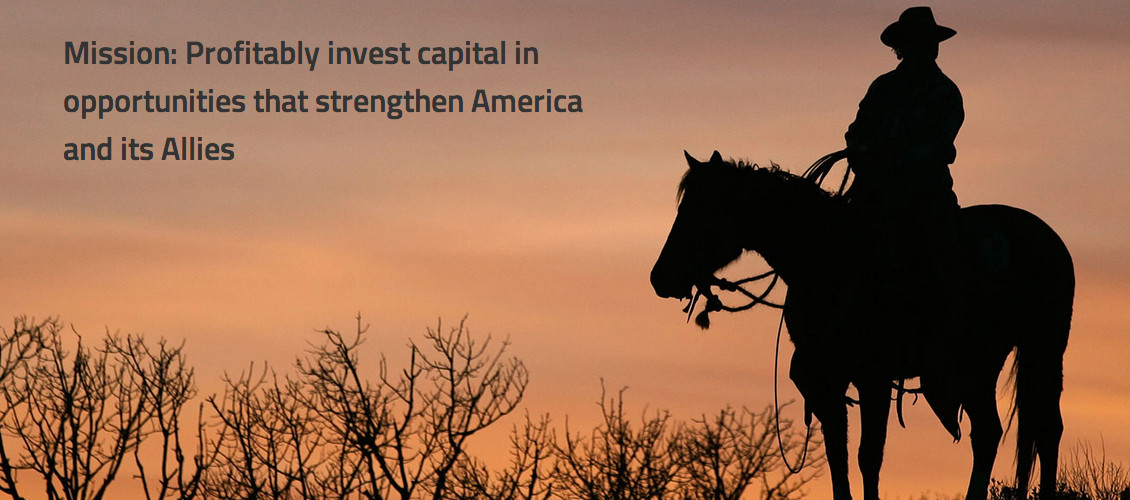 Another picture from the Freedom Capital website.
"Want to invest in Green Technology and renewable energy? There's a fund for that," Freedom Capital's website freedomsplains. "Want to invest in guns or weapons manufacturers? No funds available for that, sorry."
Actually, if your goal is to invest only in guns and weapons, then, no, there is probably no such fund right now. But you can buy plenty of stock in guns and weapons makers just by buying one of thousands of mutual funds available through your company's 401(k) plan. And you are always free to simply buy individual stocks in these companies.
And perhaps it's with good reason that people have pumped $3.7 trillion into socially responsible investment funds, and that until now no one has thought to create a fund like Freedom's. Because what's the opposite of socially responsible investing?
"We know some people operate with a different moral compass," McClure said, "but there's opportunities for those people to invest the way they want to invest, and that's what makes America America."
Incidentally, the gun maker that made one of the guns used in the Sandy Hook massacre is called Freedom Group. It has no relationship with Freedom Capital, aside from a dedication to, you know, freedom. Its private-equity owner, Cerberus Capital Management, announced plans to sell Freedom after the massacre, but hasn't managed to let go of its grip yet, despite getting a $1 billion offer, according to Crain's New York Business.
If Freedom Capital had been around at the time of the Newtown massacre, it might have profited, like Cerberus, from the huge boom in gun sales that followed. Gun enthusiasts have snapped up guns and ammo in anticipation of draconian gun-control laws, though Congress still has not enacted any in the 18 months since the massacre, during which time there have been 74 more school shootings, about 15 of which were Newtown-style killing sprees.
Popular in the Community