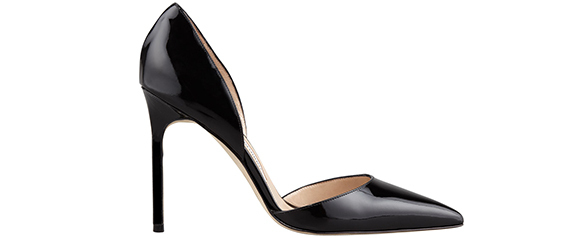 Because when it's done right, it's priceless. But I believe that in one area, perhaps more than any other, superior service and talent is always worth the extra investment.
I'm talking about Design.
After paying my son's college tuition for four years, he was finally set to graduate. To celebrate, I treated myself to a once-in-a-lifetime indulgence: a pair of Manolo Blahniks. I remember closing my eyes at the moment of purchase -- I really did. What surprised me is not how much I loved them, but how the powerful experience of the shoes has endured. I've worn them to dozens of dinners, meetings and nights out in the years since. They're always comfortable, and provide an extra boost of energy and confidence. Manolo Blahniks are not only well made. The brand carries an aura that creates a special experience, every time.
In lots of products and services, the difference between quality and mediocre isn't so vast. Expensive things don't always endure or provide a deeper value. But in the case of certain shoes, they really can. That's passion branding.
This is also the case in my life's work: Graphic Design.
The difference between good design and great design is vast, and grows every year. As businesses hire and overwork in-house design teams and outsource their design work all over the world, the output usually suffers. To make great design happen, you need intimacy, proximity, serious conversations and time. Anyone can hack away and throw up a website, or a pamphlet. To build something meaningful, clear and transcendent, you need to invest accordingly.
Here are a few reasons why great design is worth it:
Soul: Every brand has a soul. In order to tap into it and express something essential, businesses should partner with design firms and engage in thoughtful, introspective conversations.
Leadership: Great design isn't just an elaboration on a brand's identity. Often, it is an extension of the personality and ambitions of the people who run a business. When design is done right, it acts to tell their story in a meaningful, authentic way. Good design is persuasive.
Promise: When we buy luxury goods, we aren't just looking for a superior product--we are looking for an exciting experience. The same goes for great design. When you invest in the right agency or solo practitioner, the work doesn't come out flat. It tells a powerful, three-dimensional story that really endures. Mediocre design is easy to pick out. Great design can truly touch it's audience--and that's priceless.
Janet Odgis is the President and Creative Director of Odgis + Co, an award-winning certified woman-owned design firm based in New York City. For 30 years she has worked with some of the world's most prestigious corporations reinventing ways to define and express their brands.
Calling all HuffPost superfans!
Sign up for membership to become a founding member and help shape HuffPost's next chapter