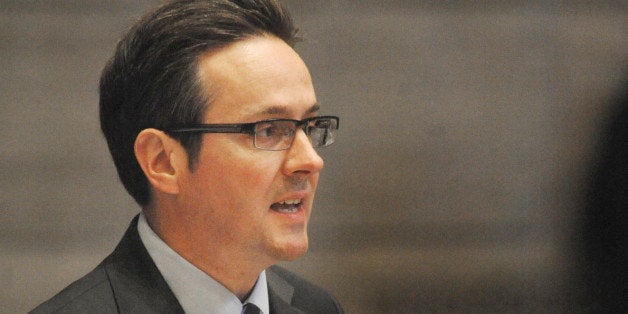 My name is Jessi Miller.
Although I support Planned Parenthood, I am not affiliated with them.
I am not currently affiliated with the University of Missouri.
I am not affiliated with anyone. I am speaking from my heart. I am saying what I know. I am saying what I think.
Schaefer has repeatedly been accused of misusing and mismanaging his position as Chairman of the Missouri Senate Appropriations Committee. Many have said that he should have stepped down now that he has chosen to run for the position of Attorney General, for ethical reasons. Yet Schaefer continually refuses to do so.
These puzzle pieces just don't fit well together. Things don't properly add up. An obviously biased senator, repeatedly accused of misusing one of his positions, has contorted the law to fit his personal agenda, while heading and "investigative" committee that instead pressures a University to end a decades-old relationship with a legitimate and legal medical office... And all of this just so happens to occur when said senator is running for the prestigious office of Attorney General.
I believe that there is something underhanded going on here. I believe that it is quite visible to anyone who takes a close look.
I call for an investigation to be opened into the actions of Senator Kurt Schaefer, to find out if the Senator misused, mismanaged, or abused his positions as the Chairman of the Missouri Senate Appropriations Committee or the Sanctity of Life Committee to encourage, manipulate, or force any individual affiliated with MU or otherwise to end their relationship with Planned Parenthood.
Calling all HuffPost superfans!
Sign up for membership to become a founding member and help shape HuffPost's next chapter