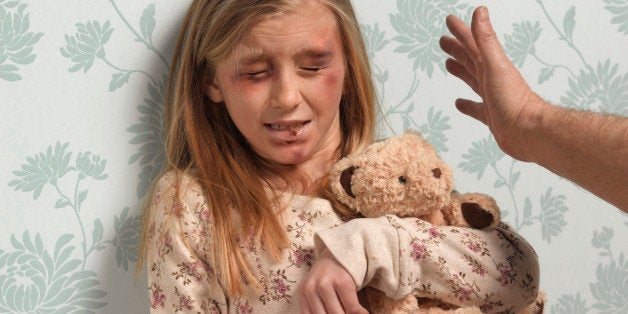 There was the boy forced to run until his kidney gave out, and the girl pinned down so the preacher's wife could beat her. There was the black kid, shackled for 12 days and berated with racial slurs, and the gay kid, given a bucket to use as a toilet and hosed down like an animal.
Their stories shocked readers of the Tampa Bay Times two years ago when the newspaper published a three-part series I wrote called "In God's Name." The investigation exposed a 1984 religious exemption that shielded Christian children's homes from the oversight of state child welfare workers. In Florida, anyone who claimed a state license would hamper their religious practices had the right to choose an alternative form of oversight -- the accreditation of a private group run almost exclusively by the same people running the homes. These homes were not supposed to take foster kids or state money; they housed children whose parents sent them away, either because they couldn't care for them or because the kids had behavioral problems that needed to be reformed. Some homes operated for decades under this exemption; others were so problematic, not even the private accreditors wanted them. So those homes continued to house kids with no one watching at all. For decades, kids living in some of these places were subjected to harsh, humiliating, dangerous forms of punishment with no way to report abuse. Their calls with parents were monitored; their letters were censored.
I stumbled upon the setup while looking into a tip about potential abuse at a military academy. I called every child welfare expert I knew -- family judges, foster kid advocates -- and no one had ever heard of this exemption. I got a list of the homes and ran their names through news archives and found scattered, isolated stories of abuse going back decades. The exemption was only ever mentioned in passing. No one had connected the dots to examine the system as a whole -- not journalists, not even the state. It was like legislators passed the exemption in 1984, and then everyone forgot about it. I decided to investigate every unlicensed religious home I could find and shed light on a system that had operated for almost three decades in the dark.
First, I tracked down every public record that might give me a glimpse into these places. I had no luck getting reports of inspections from that private group, but the state gave me one-line summaries of what they'd found each time child protectors had investigated an abuse case. Thanks to Florida's great public records laws, I was also able to get police reports that revealed authorities were called to the homes hundreds of times to handle suicide threats, child abuse allegations and runaways. Kids begged cops not to return them, and instead, to take them to jail.
I knew public records only told part of the story, so I sought to interview former residents. Some had formed "survivor" groups on the Internet; others listed the homes as their school on Facebook. I interviewed dozens of young people. Girls from one fundamentalist home recalled when their menstrual-stained underwear was waved around to chastise them from being unclean, and when the preacher would storm into their dorm in the middle of the night screaming that he could "smell masturbation." Girls from another home recalled being ordered to tackle, pin down and sit on their out-of-control peers; they told of a confinement cell the size of a walk-in closet, where troublemakers were held for days and forced to listen to taped evangelical sermons.
My newspaper gave me a year to report the stories, which included months of intense drafting under the guidance of editor Chris Davis. The investigation hit hard in the fall of 2012. State officials launched a crackdown to identify schools like the colonel's that operated without any oversight at all. They removed foster kids I found who had illegally been sent to these places and counted all the state dollars that had been spent on these homes. Legislators passed a law to encourage more oversight of religious exempt homes and boarding schools. The group of private accreditors tightened its standards. Two of the most embattled homes closed, including the one with the seclusion cell.
But abusive, unregulated religious homes still operate across the country, luring desperate parents with glossy brochures and promises of salvation for their troubled children. It's hard to tell the difference between safe and dangerous facilities. I direct parents who call me for guidance to a group called Alliance for the Safe, Therapeutic and Appropriate Use of Residential Treatment (astartforteens.org), founded by Robert Friedman, a professor emeritus in the department of child and family studies at the University of South Florida. I direct former residents of abusive homes to a group called Survivors of Institutional Abuse (sia-now.org) for support.
The Livingston Awards for Young Journalists aims at identifying top talent early (entrants must be under 35) and boosting winners by presenting them to the senior levels of the profession at an annual lunch in New York City. For more information on the program, run by the University of Michigan and supported by the Knight Foundation, read here.
REAL LIFE. REAL NEWS. REAL VOICES.
Help us tell more of the stories that matter from voices that too often remain unheard.