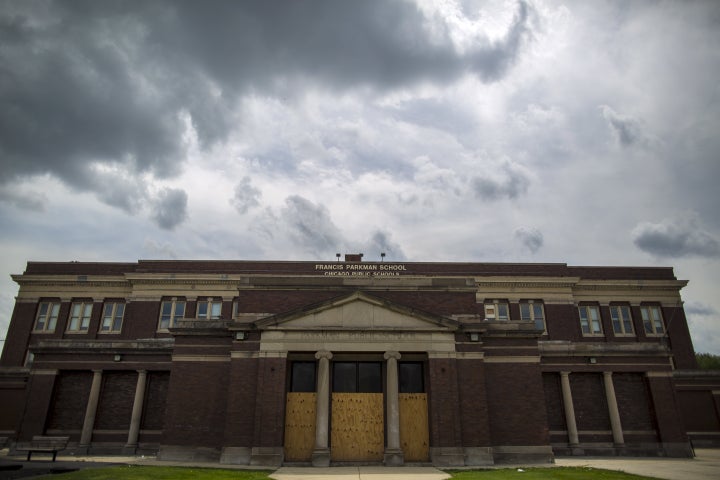 Almost every day, Chicago is in the headlines for all the wrong reasons, from gun violence to striking and persistent segregation. As Chicago's City Treasurer, I want to tell you that those headlines not only fail to capture the essence of Chicago's greatest assets, but also ignore the root causes of Chicago's greatest challenges. The truth is that Chicago's problems are economic in nature, and they require economic solutions. That's why my office has been leading the charge to change the paradigm of investment in our city, increasing access to capital and economic opportunity for all of Chicago's 77 neighborhoods and especially those who have been systemically underserved and have suffered from disinvestment for decades. If you live in Chicago, or anywhere in urban America for that matter, it should come as no surprise that these communities are predominately filled with black and brown residents.
The centerpiece of that effort has been the creation of the Chicago Community Catalyst Fund, a $100 million commitment that will drive sustainable public and private investment in low- to moderate-income neighborhoods all across our city. Just a few weeks ago, the Chicago City Council passed an ordinance that moves us one step closer to its realization. A first-of-its-kind investment vehicle, the fund will make targeted investments with qualified financial managers, who will then invest in businesses and community projects in areas most devoid of economic development and financial capital. These investments will both generate a financial return for our city and boost economic development for our neighborhoods.
This effort is part of a broader strategy that we are pursuing which seeks to intentionally drive investment into the communities that need it most. This morning, I went to the Bronzeville neighborhood on the South Side of Chicago, the neighborhood I grew up in, to announce that my office is making a $20 million deposit of funds into Illinois Service Federal, the only remaining black-owned bank in a city with almost a million African-Americans, in a state (Illinois) that has more banks than any other state in the Union.
Illinois Service Federal was founded in the 1930s, a time where people of color were explicitly denied loans not because of their credit scores but because of their skin tones. And ever since then, Illinois Service Federal has been making loans to help individuals achieve an equal opportunity for economic prosperity – and ultimately economic freedom – for themselves and for their communities.  The unfortunate reality is that nearly a century later, this disparity remains as a persistent barrier to entrepreneurs, individuals and communities of color.
I remember coming home from visiting other parts of my city that didn't look like mine and asking my parents, 'Why are they worthy of investment and we are not?'"
As a child growing up on the South Side of Chicago, I was keenly aware of the legacy of our Nation's history – of slavery, discrimination and Jim Crow ― the vestiges of which still live with us today. I remember going on school field trips and seeing first-hand the disparities in economic development between different neighborhoods in Chicago. I remember coming home from visiting other parts of my city that didn't look like mine and asking my parents, "Why are they worthy of investment and we are not?"
By depositing $20 million of city funds into Illinois Service Federal, we are taking a major step to ensure that the next generation of Chicagoans does not grow up asking that question. Because when we invest in our own community banks, we support the rotation of capital within our communities, creating a virtuous cycle of economic development that leads to more jobs, improved services, and better lives for ourselves and our children.
But this problem is not unique to Chicago; it is ubiquitous throughout the urban landscape of this country, actively preventing our nation from achieving its greatest potential. It's because of this that I know the steps that my office is taking  ― creating a $100 million community investment fund or depositing $20 million into a community bank – need to be part of a larger commitment from all of us to address the lack of capital that plagues so many of our businesses and communities. That's why I hope that elected officials in cities and states across the country take notice of the steps we are taking here in the City of Chicago. And that's why I hope all of us do more to strategically invest in the people, neighborhoods, communities, and institutions that have been left out and, increasingly, left behind.
In Dr. King's last speech, delivered in Memphis on April 3rd, 1968, he called on us to strengthen our black institutions and, specifically, to deposit money into our community banks and build a greater economic base. Investing in our own institutions is part of the best tradition of the civil rights movement. Because Dr. King's struggle was not in vein. Because his prescient final words directed our path, proclaiming that "now our struggle is for genuine equality, which means economic equality."  Because we all see the great potential for this country that Dr. King saw and "we refuse to believe that there are insufficient funds in the great vaults of opportunity of this nation."  Because if we collectively rededicate ourselves to empowering our communities and enabling genuine economic opportunity for all, then we will ensure that everyone has the tools to invest in themselves and in their futures, no matter what they look like, what city they live in or what neighborhood they're from.
Kurt Summers is Chicago's City Treasurer, a city-wide elected official responsible for managing the city's $7 billion investment portfolio and promoting economic growth and financial empowerment for all Chicagoans.
Calling all HuffPost superfans!
Sign up for membership to become a founding member and help shape HuffPost's next chapter
BEFORE YOU GO